Book More Meetings - How to Use HubSpot Sequences
Does this sound familiar? "I know you are busy, but I just wanted to follow up if I can meet with you on Tuesday at 2 pm?" - Is your email spam box growing with each of these messages? And yet, you are thinking, "How do I get more sales meetings on my calendar? How do I improve my Sales skills? Should I send more emails?"
"Write more content for inbound" isn't always the answer. Nor is it quick. So how do you go about smarter emailing and making your outreach more effective?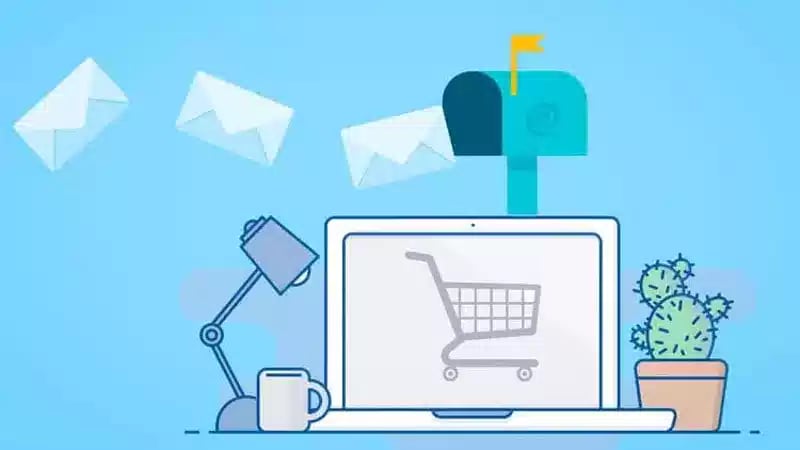 Contrary to "the marketing department" sending out corporate marketing emails, B2B business development executives and sales reps often need to establish a more direct relationship with individuals when looking to score an opportunity or setting up the next step with a prospect.
The HubSpot meeting tool is an excellent feature for having your counterpart schedule a meeting; if you don't present it on your website or in your email, it will not be put to good use.....
Does Email Outreach Matter?
The average open rate for cold emails is around 24%; for every 100 cold emails you send, you can expect about 24 to be opened. Most will not open your email; even if it's well-written and relevant, they will not access it.

The average Click-Through-Rate (CTR) for cold emails is about 2-3%; for every 100 cold emails you send, you can expect less than three to be clicked on; not everyone who opens your email will click on a link.

The average response rate for cold emails is 8.5%; while a little less than 10 of one hundred is an acceptable response rate, however, this number can vary depending on your industry and the quality of your email campaign.

50% of B2B buyers prefer to be contacted over email; Email is a highly effective way to reach your target audience. If you want to connect with potential customers, email is a great channel.


Using HubSpot Sequences
HubSpot Sequences are among the core features in HubSpot Sales Hub Pro and Sales Hub Enterprise that can help you book more meetings. Here are the steps on how to use HubSpot Sequences to book more meetings:
Create a sequence. In your HubSpot account, navigate to Automation > Sequences. Click Create Sequence, use one of many pre-made sequences

Recent Conversion - A prospect has downloaded content from your website, and you want to follow up.

Event Follow-Up - A sequence designed to follow up with a prospect you met at a trade show or conference.

Product or Demo Request - Follow up per email with a prospect after completing an initial discovery meeting.

Prospecting - Call Heavy - Reach out to new prospects with the goal of booking a meeting.

Prospecting - Email Heavy - Reach out to new prospects with the goal of booking a meeting.

Left voicemail/unable to connect - When you call a prospect but they don't pick up, and you leave a voicemail.

Reschedule Meeting Attempt - When a prospect doesn't show up to a scheduled meeting and you need to reschedule with them.

Re-Engage Cold Prospect - When you haven't heard from the prospect in a while and want to check in to keep things moving forward.

or select Start from Scratch.



Add email templates to your sequence. You can add any number of emails to your sequence. Each email should be well-written and persuasive, encouraging recipients to book a meeting with you.

Set delays between emails. You can set delays between emails in your sequence. This will help you space out your outreach and avoid overwhelming the contact.

Add tasks to your sequence. You can also add tasks to your sequence. These tasks can remind you to follow up with the contact by phone or LinkedIn or research the contact's company.

Enroll contacts in your sequence. You can enroll contacts in your sequence manually or automatically. To enroll contacts manually, simply select the contacts you want to enroll and click Enroll. To enroll contacts automatically, you can use a workflow (requires an Enterprise subscription).

Track the performance of your sequence. HubSpot Sequences tracks the performance of your sequence, so you can see how many contacts are opening your emails, clicking on your links, and booking meetings. This data can help you improve your sequence over time.


Here are some additional tips for using HubSpot Sequences to book more meetings:
Use personalized emails. The more personalized your emails are, the more likely the contact is to open and respond to them.

Include relevant information and links to relevant sources. Create content on your website that is relevant to your prospects and use this content in your outreach. When in doubt, educate, don't sell.

Use a clear call to action. In each email, clarify what you want the recipient to do, such as book a meeting or learn more about your product or service. Don't forget to include a meeting link!

Follow up promptly. Don't wait too long to follow up with contacts who haven't opened or responded to your emails.

Use a variety of email formats. Don't just send text emails. Mix things up by sending videos, images, and even interactive emails.

Ask a question. Create engagement and drive a higher reply rate by asking a question. Does this make sense to you? What is a good next step?

Use a scheduling tool. HubSpot has a built-in scheduling tool that makes it easy for contacts to book meetings with you.

Track your results. Use HubSpot Sequences to track the performance of your sequences so you can see what's working and what's not.


Common Mistakes in Email Outreach
Don't send too many emails. Too many emails can be overwhelming and annoying for leads. Aim for 2-3 emails per week, max.

Don't send irrelevant emails. Make sure your emails are relevant to the interests of the contact. They won't open your emails or respond if they're not interested in what you have to say. Maintaining your CRM Database is critical to personalization and getting the right message to the right people.

Don't be spammy. Don't send out sequences that look like spam. Use a professional tone and avoid using all caps or exclamation points. And, of course, don't send emails that ARE spam.

Don't give up. It takes time and effort to see results from sequences. Don't get discouraged if you don't see results right away. Keep at it, and you will eventually see results.

Don't forget to test and optimize. Once you've created a sequence, A/B test it and see how it performs. Make changes as needed to improve your results.

Don't send more (irrelevant) emails just because you can. Send emails you would send manually, and use automation to make you more efficient.
Just because you might be desperate doesn't mean your prospect is buying any more or faster.
HubSpot Resources
To help you understand and use HubSpot Sales Hub, there are several recommended resources that sales managers can leverage. These resources provide valuable insights, guidance, and expert services to ensure you make the most of HubSpot Sales Hub and drive your sales efforts to new heights.
HubSpot Academy: HubSpot Academy offers many educational resources, including online courses, certifications, and practical guides. Sales-specific courses and certifications cover lead management, email automation, reporting, and sales enablement. By investing time in HubSpot Academy resources, sales team members and managers can effectively deepen their knowledge and skills in leveraging the core functionalities of the HubSpot Sales Hub. HubSpot Academy is available to all HubSpot users, even on free plans.

HubSpot Community: The HubSpot Community is a vibrant and active online forum where marketing professionals and HubSpot users come together to share insights, ask questions, and engage. It's a valuable resource for sales managers looking to connect with peers, seek advice, and stay updated on the latest trends and best practices in using HubSpot Sales Hub. Participating in the HubSpot Community allows managers to tap into collective knowledge and experiences.

HubSpot Solutions Partner: Looking for more customized support? As certified and accredited partners, our consultants provide HubSpot Services and customized services configured to your business needs, ensuring you get the most out of your Sales Hub and overall HubSpot investment. From onboarding to implementation, coaching and customization, integration, and strategic sales enablement, expert consultants can help you accelerate your sales growth and achieve your goals.

HubSpot Suite of Products: The HubSpot Suite consists of HubSpot CMS Hub, HubSpot Marketing Hub, HubSpot Operations Hub, HubSpot Sales Hub, HubSpot Commerce Hub, and HubSpot Service Hub. HubSpot CRM is a shared resource and is part of all hubs.


Unleashing Sales Success: Empower Your Team with HubSpot Sales Hub
HubSpot Sales Hub is the secret weapon sales managers have been waiting for. Its powerful features, from contact and lead management to sales automation and collaboration tools, empower sales teams to streamline their sales processes and drive revenue growth. Say hello to a smarter, more efficient sales team and accelerated revenue growth!
Hubspot has AI capabilities throughout the platform with Content Assistant and ChatSpot. Contact us to leverage AI in your platform or to upgrade your email effectiveness.
HubSpot Sequences FAQs
Do I need to have an Outlook Add-in installed to run HubSpot sequences?
While you'd need the add-in to launch sequences from Outlook, you can also launch sequences from your HubSpot portal, without requiring the Outlook Add-in. Make sure to have your email connected to HubSpot, though.
Can I run sequences without emails?
You can. While most commonly sequences are used to improve email related efficiencies, you can have sequences include (only) tasks related to calls, LinkedIn messaging or connection requests.
What are marketing emails vs. sequences?
HubSpot Marketing Email is designed for marketers to create targeted and visually appealing emails. In contrast, HubSpot Sequence is designed for sales reps to automate personalized emails to nurture leads and move them toward a sale.
Is the HubSpot meeting tool free?
While HubSpot sequences and the automation of emails require a subscription to
HubSpot Sales Hub
Pro, the HubSpot meeting tool is available, free of charge, to all users of the (free or paid versions) of the
HubSpot CRM
.