The Importance of Maintaining Your CRM Database [Video]
Cool, you have your CRM in place; it's been up and running for some time now and is working like a champ. Your customer database is growing daily, and your email newsletter has never had so much reach. Hurray!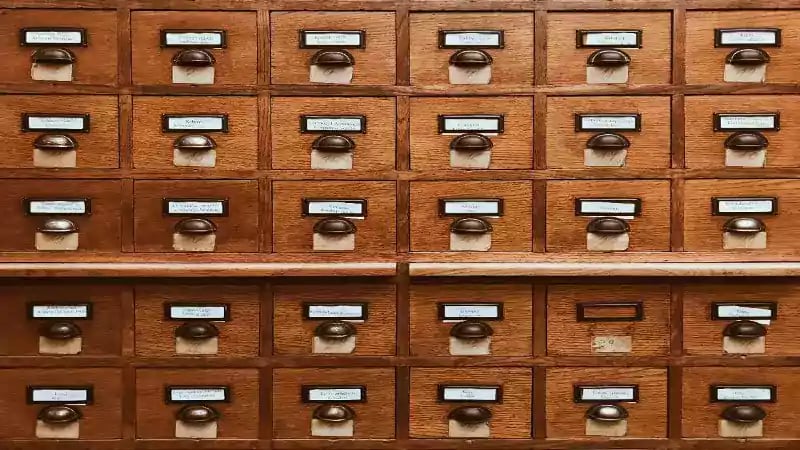 One second. Don't get all celebratory just yet. How many contacts are incomplete, inactive, or otherwise cluttered? You don't know, do you? The final step in setting up your CRM for success is having a database maintenance plan.


We look to understand every contact in our CRM database, who they are, our past interactions with them, what they are interested in, and what a good next step would be in their interactions with us.

Joachim Koch
Why is CRM Database Maintenance Important?
80% of CRM data is inaccurate. This is staggering and shows just how important it is to keep your CRM database clean and accurate. If your data is inaccurate, you're making it much harder for yourself to close deals, provide good customer service, and make informed marketing decisions.

The average cost of a data breach is above $2 million. A sobering and frightening figure. If your CRM database is hacked, it could cost your company millions of dollars in lost revenue, legal fees, and damage to your reputation.

79% of customers are likelier to do business with a company providing personalized service. Using your CRM database to provide personalized service to your customers matters. When you know your customers' needs and preferences, you can tailor your marketing and sales efforts to them, making them more likely to do business with you.

Half of sales are lost due to poor follow-up. This sobering statistic shows how important it is to apply discipline and rigor to follow up with leads. When you don't follow up with leads, you let them slip through the cracks and lose out on potential sales.

A well-maintained CRM database can increase sales by more than 20%. You can benefit from keeping your CRM database clean and up-to-date, better qualification, better timing, and better personalization. If you can do that, you'll be well on your way to increasing your sales.


Database maintenance basics
Like any database, even the best CRM solutions can get clogged with useless data. In this case, that generally looks like one of these:
Duplicate entries: Either because someone forgot their password and just created a new account, or maybe they simply misspelled an email address and tried again, duplicate entries can cause problems keeping your messages from being considered spam.

Incomplete entries: Maybe someone decided against signing up halfway through the process.

Non-standard entries: If your form is set up to allow free-form entry, you never know how someone might spell Wyoming.
These examples highlight how crucial cleaning and maintaining your CRM database is. Some of the results of that bad data include your bulk emails being marked as spam due to malformed email addresses, your customers becoming annoyed when they receive the wrong email or duplicate emails (even when it's their fault for signing up twice), or the customer may have moved down the funnel and be expecting client communications and are instead continuing to receive sales messages.
And that's just embarrassing.
Before you start having palpitations thinking about how you'll clean your 1,000s of contacts, don't fear—there's an app for that.
CRM database cleaning and maintenance tools
HubSpot Operations Hub
The HubSpot Operations Hub that lets you easily sync, clean, and curate customer data and automate business processes. Your entire team will stay aligned with a clean, connected source of truth for customer data, and your business will be empowered to adapt to the ever-changing needs of your customers.
Includes programmable automation, data sync, data curation, and data quality tools — all powered by and integrated with HubSpot's CRM platform. Your business will have one unified view of every customer interaction and be empowered to deliver friction-free customer experiences.
The HubSpot mobile CRM app allows you to check things on the go.


Dataloader.io
If you jumped in feet first and went right to Salesforce, you're lucky since that's what Dataloader was built for. This cloud-based tool lets you upload and scrub your data from within the CRM itself; no need to export or import anything. That also means no fiddling with file types or need to ensure you got the whole database, not just one category or any other form of data shenanigans.
DemandTools
Another Salesforce-specific option is DemandTools. This scrubber provides multiple setting options and a convenient and simple-to-navigate dashboard interface. Select what type of bad data you're looking for (duplicate, malformed, etc.) and set the tools loose on your data. Then you can scan and accept or reject recommended changes before making them final.
Insycle
This one's a bit different. While Insycle does have integrations for Salesforce, it also has modules for Hubspot, Marketo, Intercom, Zendesk, and more. That makes Insycle the Swiss army knife of CRM data cleansing.
With these integrations baked right in, you never have to worry about exporting your data, converting the files, etc. You open the Insycle module inside your CRM interface and turn it loose. This added convenience also means you can delegate maintenance to a team member since anyone with access to the CRM automatically has access to the cleaner.
Insycle will also help you when it comes to standardizing fields. Say it finds multiple cases where people input a state with a misspelling; that's your signal to change that field to a drop-down, with each state abbreviation entered correctly. This eliminates that field from possibly causing troubles in the future and helps maintain the integrity of your customer data.
Bonus: The same convenience factor means that when it comes time to present reports, you must create the dashboard and share the view with everyone who needs to see it.
Neverbounce
Like Insycle, Neverbounce focuses on your email list to ensure you don't waste time and money sending emails to unmonitored or inactive inboxes. Like Insycle, Neverbounce has integrations with major CRM systems like Hubspot, Salesforce, Marketo, and more.
The tool scans your email list in real time, giving you the certainty that each message will go to an active account, eliminating the flood of bounceback errors common to bulk email operations. Neverbounce works on most international email servers and domestic US servers, and it conducts a domain check along with account checks, so you can feel secure that you aren't sending messages to a server known for sending out viruses, for example.
This functionality is accessed via a user-friendly dashboard interface inside your chosen CRM. And in cases where you're using a custom CRM solution, Neverbounce engineers are available to assist with setting up an API connection so you can still take advantage of their feature set.
Wrapping Up
Data matters. Customer data might just be the most important information a business possesses. Therefore, keeping it organized, standardized, neat, and tidy is critical to accurately accounting for client-facing activities. It's also critical to keeping your mailings from being considered spam or, worse, from having upset clients getting the wrong information. Setting up your CRM was the first step; keeping it clean is how you can ensure you see the best possible ROI from that investment.
Want more information on CRM and these tools? Click below!