CRM Solutions for Every Stage of Your Business Journey
Your startup just got funded, your marketing strategy is in place, and your sales team is ready. Or, you were just tasked with reorganizing the sales and marketing departments. Or, maybe you've been promoted to manager, overseeing a team of 150 people spread across 4 locations and two continents...and you've discovered that your client database is just as scattered. What's the common denominator in these scenarios? The need for a solid CRM solution.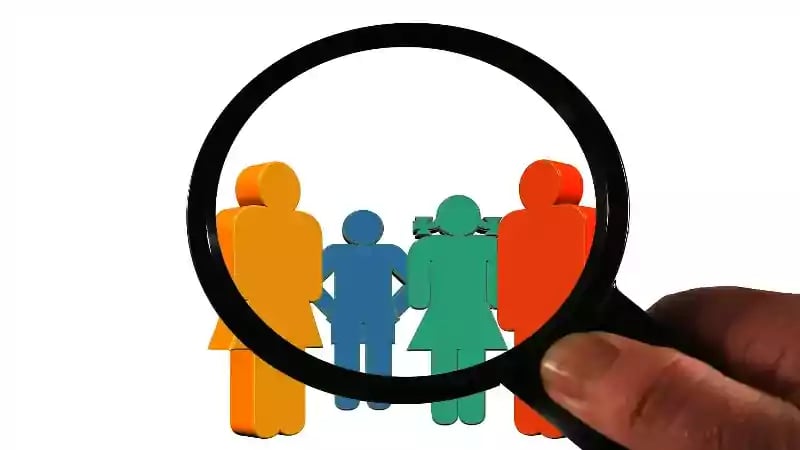 Customer relationship management is a multipurpose term for managing said relationships or software solutions that can help with that task. Those solutions come in many sizes and shapes to match nearly any organizational configuration or size. So where to begin? Right here.
A caveat before diving in: in no way is this article meant to be a comprehensive look at CRM solutions. It is meant to give you a feel for the marketplace and an idea of a direction to look when it comes time to sort out your customer database. So whether you're a marketing team of 1 who is also a startup's customer service, HR, and operations manager, or if you oversee a team of hundreds—rest assured, there is a solution for you.


CRM solutions for startups
Regarding software solutions for startups, keeping things simple is generally recommended. Therefore, going with something that either multitasks or is available as a plug-in or extension of another piece of software is a great way to go.
WordPress is still the #1 content management system out there. The platform's success has three primary reasons: it's easily scalable, has a decent product, and has a robust third-party plug-in marketplace. That last one is why we're talking about it since chances are your startup's first website will be using WordPress as it's CMS, which means you can look to a plug-in for your CRM needs.
Freshsales
Well-rated and available with a free option that includes licenses for up to 10 users and integrations with third-party tools such as Mailchimp, Google Apps, and Zapier.
Hubspot
Always free and consistently highly rated, the CRM offering from Hubspot is ideal for a cash-strapped startup or other small business. If your startup is VC funded, you can qualify for the HubSpot for Startups program, giving you a 90% discount in year one of contracting. The HubSpot Starter level is a great first step above free.


CRM solutions for midsize companies
Things are going well, and you're now the marketing and sales manager for a company of, let's say, 650 people on two continents. That dramatically increases the complexity of your customer database needs, thus making it time for different solutions.


Hubspot
HubSpot Sales Pro is a powerful sales CRM software that can help midsize companies close more deals faster. With its comprehensive features, including lead management, contact tracking, email marketing, and sales forecasting, it makes maintaining your CRM database easy. Combined with HubSpot Operations Hub, it becomes a CRM powerhouse and can help sales teams organize their data, automate tasks, and stay on top of their pipeline.
Lead management: Helps sales teams track and manage leads from the moment they come in, through the sales process, and to the close. This helps sales teams stay on top of their pipeline and identify the most promising leads.

Contact tracking: Allows sales teams to track all contact interactions, including emails, phone calls, and meetings. This information can be used to build relationships with prospects and close more deals.

Email marketing: Makes it easy for sales teams to send personalized email campaigns to prospects. This can help sales teams generate leads, nurture relationships, and close deals.

Sales forecasting: Provides sales teams with accurate sales forecasts. This information can be used to set realistic goals, track progress, and identify improvement areas.
Pipedrive
Pipedrive's CRM for small businesses comes in, allowing you to manage leads, seize opportunities, and build lasting relationships. By centralizing your data from multiple channels and automating mundane tasks, Pipedrive frees up time to focus on running and expanding your business.


SmartDesk
SmartDesk CRM helps midsize companies manage their sales, marketing, and customer service. With its comprehensive features, including lead management, contact tracking, email marketing, and sales forecasting, SmartDesk CRM can help midsize companies organize their data, automate their tasks, and stay on top of their pipeline. It features powerful data enrichment tools to enhance the quality of your contact and company information.


Zoho CRM
Ease of setup, intuitive user interfaces, and a robust feature set right out of the gate are just the beginning of what this tool offers. Zoho has a long and extensive track record in this field.
CRMs for the big players, companies with over 1,000 employees
There is one player we have yet to mention, and the enterprise level is where it becomes the strongest player:
Salesforce
Salesforce CRM offers numerous benefits to enterprises, making it a preferred choice for managing customer relationships and streamlining business operations. It
provides a comprehensive view of customer data, allowing enterprises to gain valuable insights into customer behavior, preferences, and purchase history. This knowledge enables targeted marketing campaigns, personalized customer experiences, and effective sales strategies.

automates various tasks and processes, enhancing productivity and efficiency. It offers features like lead management, opportunity tracking, and workflow automation, reducing manual effort and ensuring streamlined operations.

fosters collaboration within an enterprise through its integrated platform, enabling seamless communication and information sharing among different departments and teams. This leads to improved coordination, faster decision-making, and increased productivity.

provides real-time analytics and reporting, enabling enterprises to monitor performance, identify trends, and make data-driven decisions. It also offers scalability and customization options, allowing businesses to adapt and grow according to their evolving needs.
Salesforce CRM empowers enterprises to optimize customer relationships, streamline processes, and drive business growth in a competitive market.
Customer relationships form the backbone of nearly all companies. A solid CRM solution is essential when setting your business up for success.