Recruitment Marketing Trends and Statistics for 2023
It's safe to say that the last years were nothing like anyone could have anticipated. Regardless of profession, industry vertical, marketplace, or geographic location, the game rules regarding a 'business-as-usual' mentality were altered and, at worst, wholly rewritten during the COVID-19 pandemic. Thought leaders and disrupters who felt they had a good handle on the trends, movements, or developments at the beginning of the year are now in a perpetual evolution as the world moves and changes seemingly daily to adapt and stay relevant.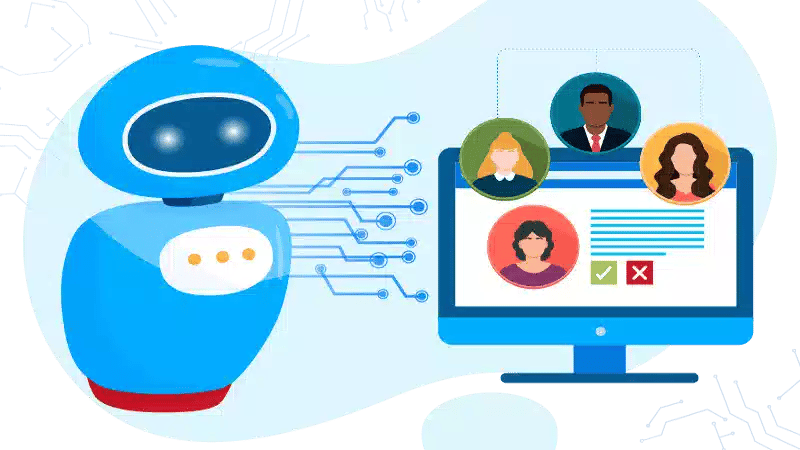 Given how much the state of play has changed in just one year and how much recruitment marketing history has been re-written, let's look at some
Key recruitment marketing statistics
46% of recruiters see their job more as marketing
More than half of today's recruiters still don't view a large portion of their job from a marketing perspective, which means those with a significant advantage in today's uber-competitive marketplace. With so much of today's job and employment marketplace residing in the digital space and dependent on user reviews (or employee testimonials), social media interactions, or the ability of a recruiter and job seeker to communicate directly and effectively, it's become essential for recruiters to assume more marketing-esque roles to fill their positions with the right candidates.
What's essential here before we move forward with a handful of additional recruitment marketing statistics is this: it's not too late. For recruiters looking to disrupt their sandbox truly, there is still time to make a sizeable impact by adopting a more marketing and employer-branding-minded strategy instead of waiting for a resume to hit your inbox.


75% of professionals are passive job seekers
Suppose this is true (according to CareerArc). In that case, that means ¾ of the applicant pool relative to your industry is A) not looking for a career change, and B) needs to be heavily persuaded or enticed to learn more about your company and how what you can offer them in terms of incentives, empowerment, work-life balance, perks, or competitive advantages for their career tract compared to their current employer.
This is where a robust recruitment marketing strategy does the heavy lifting. Maintaining an active social media presence with an eye to employer branding and talent acquisition, updating your profile or company page on sites such as LinkedIn, Indeed, and Glassdoor with relevant, engaging photos and video, and ensuring your website speaks to 'what's in it' for potential employees (as opposed to only your accolades or recognitions as an employer), will not only stoke the curiosity of the passive job seeker but also ensure you remain top of mind when that job seeker decides to enter the employment landscape actively.


1 in 10 hires comes from social media
A recent survey by Clutch found that 1 in 10 hires in today's job market came directly from content, engagement, or interaction between a recruiter and candidate on social media. This shouldn't be that shocking given the proliferation of social media in sales and marketing and employer branding strategy, but let's examine a couple of reasons why 10% of today's hires come from a social media platform:
Ease and speed of communication between a recruiter and a candidate: Whether through DMs on Twitter or Messenger on Facebook, recruiters and candidates can communicate faster and from anywhere in the world at any time. Gone are the days when 5 pm meant no more emails or messages to return. Today, potential job candidates (especially those in high-demand or niche industries) expect recruiters to engage them in platforms or digital spaces where they already are.

Cost-effectiveness: Let's examine the cost for a recruiter or company to maintain an active social media profile – that's right, zero. Recruitment teams communicate with top talent and leverage social media, thus reducing expenditures and increasing efficiency.

Referrals: A friend on Facebook knows you're exploring the job market, so they tag you in a post from a company where they feel you would be a good fit. You explore the company's social media profile, view the job posting, and apply. From a recruiter's vantage point, that's about ¾ of the work done to provide candidates a front door to walk through.


Employees are 3X more trusted than employers
Leading career networking site LinkedIn recently reported that employees are trusted 3X more than employers when it comes to messaging and how passive and active job seekers perceive a company. That means such recruitment marketing components as employee testimonials, employee reviews on sites like Indeed and Glassdoor, and any referral-marketing-based strategy where employees spread the good word about a company's attributes or standing within the industry holds much more weight than anything your recruitment and marketing team can create.
But what this means in terms of recruitment marketing strategy is the desire of potential job candidates to hear directly from current employees. This means relying on stock images on social media, overly-produced or 'glossy' videos, and other content that lacks authenticity or doesn't place emphasis on employees feeding the narrative about you as an employer will likely fall on deaf ears or simply be white noise.
78% of marketers believe video moves the needle
This should be a given at this point, according to Wyzowl, but 2020 is a visual age. Whether it's Instagram, YouTube, or even TikTok, images (static and dynamic) are the lifeblood of content strategy, and recruitment marketing is no different. Not only are videos more easily digested than traditional text, especially on social media platforms, but the video also gives you more latitude to rely on direct words and insights (see our last point above). It also helps tell your story in terms of your employer branding.
Video content is also easily shareable, more apt for reporting and analytics purposes (it's easier to gain metrics on how long a video was watched or which segments or parts of the video drove a more significant response compared to text), and also demonstrates to a potential job candidate that your company is game for adapting to technology, new ways of thinking, and how people are communicating and sharing ideas..
Recruitment Marketing Trends
Let's review some core components to help recruitment teams stay up-to-date and informed on where and how talent acquisition is going.


Significantly increased use of artificial intelligence and machine learning
AI technology has been widely adopted in recruitment as it helps automate and optimize the recruiting workflow. This has allowed recruiters to focus on more value-adding tasks, leading to increased efficiencies and better job matches.
AI in recruitment increases human work satisfaction, allowing a better focus on the candidates. Additionally, the quality of hire increases significantly, and candidate satisfaction increases since the recruiters can spend more time finding the right job for the candidates and less time on operational tasks.
AI and ML can also be used to analyze data about candidate behavior, such as how long they spend on a job advertisement or which jobs they tend to apply for. This information can help recruitment marketing teams better understand their target audience and tailor their efforts accordingly.


Employer branding is king
Employer branding is not just about the recruitment process but also has a ripple effect throughout the organization. HR teams and executives understand the benefits of a positive employer brand regarding recruitment and retention.
Whether through your social media presence, your digital footprint via a website and blog, YouTube channel, and crowd-sourcing recruitment and branding sites like Glassdoor and Indeed, recruiters must be ever vigilant at the messaging their company is putting forth and the potential reception of that message.
The reality is, regardless of whether or not we're in a pandemic, more and more job seekers today will likely engage with your company via the digital space as opposed to a career fair, open house, or other face-to-face methods where a recruiter can be an in-person evangelist for their company means your story and how you further or advance that story are king.


Automation of communication
Let's face it: engagement with your company via social media or other digital avenues, emails, and other web-based modes of communication are set to skyrocket as more and more individuals enter the job-hunting space. This means your ability to effectively respond with personal touches that add to and build your brand will likely be somewhat diminished during the next few months due to the sheer volume of inquiries.
This is where automating communication (while not sacrificing personalization or making an individual feel like a number or stat as opposed to a human being) will be crucial for recruiters in the coming year. Whether it's automated email replies, robust email marketing campaigns, chatbots for visitors to your career page, or even text-based recruiting platforms that allow for in-the-moment, seamless interaction with a potential candidate, there needs to be a change.
Engagement and communication between a job seeker and employer will need to happen faster, with greater ease, and with greater efficiency to meet the job seeker's expectations and help ease the burden on the recruitment team. You can use platforms like HubSpot for recruitment processes, integrated with social media platforms, CRM, and workflow management of recruitment activities.


Shareability of candidate experience
Along similar lines with a referral marketing campaign, encouraging current employees or even candidates to engage with sites mentioned above, like Glassdoor, Indeed, or other employer review platforms, is going to be a best practice for the rest of the year (and should be incorporated going forward) as more and more employees resort to the virtual spaces to communicate and share candidate experiences.
This strategy encourages this kind of engagement and interaction from current employees. Still, the other is active and engaged with comments, Q&As, reviews, and user-submitted content or feedback. Participating in this way will help convey that your company embraces technology and where the world of employer branding and recruitment marketing is going. Still, it will also demonstrate that you take critique and criticisms (both positive and negative) seriously and that you're committed to helping those with positive and less-than-positive experiences share their perspective on how you are as an employer and why you're a valuable, rewarding place to work.


Email/mobile at center stage
As mentioned, social media, web traffic, text-based recruiting platforms, and geo-focused campaigns are going to be critical drivers of interest and applications in your positions, but executing these avenues of recruitment and employer branding means you have to be equipped and possess the proper digital infrastructure to incorporate these methods of outreach.
It might sound silly or even elementary, but far too many companies (particularly in the health industry) are not leveraged in these ways. They thus cannot deploy these digital tactics and strategies to find the top talent they need.
Look at the analytics for the candidate information or application webpage on your company's website. I'll make a fairly hefty wager that most traffic comes from a mobile device – a tablet, a smartphone, or a hybrid laptop/tablet. Recruiters know that numbers don't lie, and data tells the story. Making sure you're ready for email and mobile to take center stage will ensure you're not playing from behind.

Social media push
Social media will remain a significant element of employer branding and recruitment marketing not only this year but most likely for the near, mid, and long-term future. But what's perhaps less obvious is that recruiters will (and quickly) have to reinvent themselves within a social media hiring environment if they hope to keep pace with the recruitment trends and remain engaged and plugged in with what today's talent pool is looking for in terms of candidate experience.
Gone are the days when a company's marketing department would take the tiller in terms of helping to amplify the message that recruitment is taking place or that employer branding is being executed. Now, talent acquisition specialists and recruitment teams will have increasingly worn the marketing hat themselves. Social media provides a fairly familiar, easy-to-master, and low-investment platform for recruiters to engage, source, and hopefully convert candidates into hires.
Personalization
Personalization refers to tailoring marketing efforts to individual consumers or, in the case of recruitment marketing, individual candidates. This can involve using data and technology to deliver customized messages, advertisements, and other communications that are more relevant and likely effective for each person.
Personalization can help improve the effectiveness of recruitment marketing efforts by making them more relevant and engaging for candidates. It can also help companies stand out in a crowded job market, as candidates are more likely to respond to personalized messages and communications.
In recruitment marketing, personalization might involve using data about a candidate's skills, experience, and career goals to tailor job advertisements and other communications. For example, a company might use data about a candidate's work history and education to recommend specific job openings that align with their qualifications and career aspirations. Additional examples include:
Personalized interview questions based on a candidate's resume and qualifications. By reviewing a candidate's resume and qualifications in advance, companies can create customized interview questions to help them evaluate their capabilities and fit for the role.

Customized onboarding experience based on a candidate's preferences and needs. By gathering information about candidates' preferences and needs, companies can create a personalized onboarding experience to help them feel more welcome and engaged in their new roles.


Use of video
Video is an increasingly popular tool for branding and recruitment marketing, as it allows companies to showcase their company culture and career opportunities more engagingly and interactively. Companies can use video to create virtual tours of their offices, introduce employees, and give candidates a sense of what it's like to work for the company.
Video can also be an effective tool for highlighting the benefits of a particular job or career path. It allows companies to provide more information and context than can be conveyed through text alone. For example, a company might use video to demonstrate a team member's impact or showcase employee training and development opportunities.
Video can be a great way to capture more eyes, clicks, and, ultimately, more candidates. Video marketing can be a great way to mix up your media and reach a wider audience with different preferences.

Videos in recruitment can boost your SEO efforts and improve your presence in search results. According to Brightcove, video drives a 157% increase in organic traffic from search engine results pages (SERP). Adding videos to your company career pages will rank higher in Google's search results.

Videos can provide engaging content that can be served up on the company website, YouTube pages, and other branding sites like Indeed and Glassdoor profiles.
2023 is expected to see a continuation and evolution of several recruitment marketing trends that have emerged in recent years. Some key trends likely shaping the recruitment landscape include a focus on personalized candidate experiences, increased use of AI and automation, the rise of virtual and hybrid recruiting events, and the importance of employer brand reputation. Additionally, data analytics and the use of social media as a recruitment tool will continue to be important strategies for companies looking to attract and retain top talent. Overall, staying on top of these emerging trends and adapting to the changing recruitment landscape will be critical for organizations seeking to succeed in the competitive job market.
Find out more about Employer Branding and Recruitment Marketing: