The Best Websites to Enhance Your Employer Branding
While social media presence and inbound marketing are critical for enhancing employer branding and showcasing company value, they may not meet the specific needs of recruitment and talent acquisition professionals. These marketing strategies are often tailored to meet HR recruiter requirements rather than catering to their original purpose.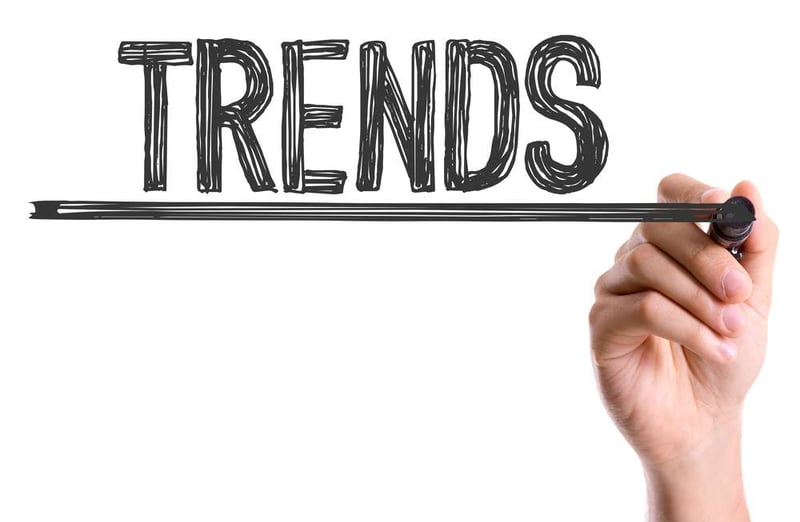 Consider this statistic: 82% of job seekers use social media to research potential employers.
This begs the question: What are the best platforms or solutions designed explicitly for recruitment teams to find the best talent possible, further their employer branding, and remain top-of-mind with the passive jobseeker? What are the best tools designed with recruiters in mind to remain competitive in the modern job market?
A quick Google search will reveal a daunting list of sites, platforms, apps, and software solutions claiming to be the be-all and end-all for recruitment and employer branding. Still, many of these are start-ups with little evidence of disruption or success, while others made big promises that come with hefty price tags.
After exploring various platforms, we have identified the top recruitment and employer branding websites that offer unique value propositions to help you tell your company's story and attract the best candidates for your priority positions.


LinkedIn
LinkedIn is perhaps the most apparent recruitment and employer branding website (not to mention the one with the greatest longevity, as it predates both Facebook and Twitter). It's home to more than 600 million profiles of professionals across a massive spectrum of fields and industries, from those of most need in today's global marketplace to more niche or specialty career tracts. LinkedIn has a couple of unique elements that make it perhaps the most comprehensive of the recruitment and employer branding sites we'll discuss, such as:
A robust job board component whose algorithm can potentially dial-in candidates by various demographics, including education, location, industry, or even a competitor company.

Alerts and notifications for recruiters when a candidate meets your company's criteria to engage with your company page or content.

Sales and marketing support teams that can work one-on-one with recruiters to create targeted recruitment and employer branding campaigns, along with consultations from content strategy experts to ensure you're appealing to the right candidate in the right way.
But what differentiates LinkedIn from other like-minded platforms is the ability to engage and communicate in real-time with potential candidates via their InMail messaging capability. While this may seem more like a recruitment tool than a branding tool, the capacity to chat at the moment with candidates to present materials, anecdotes, or other valuable pieces of content or information that tell your company story is what enhancing your employer branding is all about. Linkedin's platform does execute that may be a best-of-breed solution.


Indeed
Known to many as merely a job board (and easily one of the most powerful and frequently used job boards available), Indeed offers more than a vessel for recruiters to publish job postings and then cross their fingers and hope the right candidate responds. Indeed provides various solutions and products to help increase the visibility of your positions and the ability to source resumes from a database of candidates and engage with potentially suitable candidates through email via their online interface.
The ability to curate your employer branding and story via a company page sets Indeed apart from similar job boards. In this dynamic, interactive playground, recruiters can post photos and videos, team member testimonials, Q&As, salary information, and even real-time posts to a content feed much like a Facebook or Twitter profile where those who follow your company are automatically notified of fresh content. In addition, Indeed also offers several customizations and enhancements to your base-level company page at rates that fit any HR team's budget.

Glassdoor
While Glassdoor incorporates many elements of what makes LinkedIn and Indeed a vital value proposition for today's recruitment teams (resume databases, a comprehensive job board, and a company page where recruitment teams can ensure their companies are appropriately branded with refreshed, relevant, and timely content), what made Glassdoor a true disruptor in the recruitment and employer branding space was a foundation built on current and former team member reviews and insights into what makes a company both a good and bad place to work.
While this may sound a bit reductive, think of Glassdoor as the Yelp of the recruitment space, or, perhaps, in other words, a site built on crowd-sourced opinions and ratings from current and former employees. Glassdoor, of course, gives HR or marketing teams the ability to respond to each review and rating, which is where a critical aspect of employer branding comes into play: referrals or word of mouth. Glassdoor is more or less a digital word-of-mouth or referral marketing platform and a powerful one at that – recent industry reports how Glassdoor has trended up in recent years and is holding steady as a critical driver for getting new applicants in the pipeline.


CareerArc
Drawing from elements of all three of our recommendations, CareerArc takes recruitment and employer branding one step further by introducing automation and streamlining duties and tasks. This means that today's recruitment teams can focus less on finding candidates and more on learning whether the candidates that do come through the door are a good fit for their company or organization.
CareerArc's powerful recruitment tools help HR teams post jobs to various job boards and sites with one click, automate and publish social media posts with branding employer content to drive the company narrative and mission, and create unique, employer-branded landing pages based on individual recruitment campaigns.
CareerArc is more or less endeavoring to be a one-stop-shop for recruiters to raise the visibility of their open positions and speak loudly and proudly about the roles they're looking to fill. This is an integral part of employer branding because ensuring your company is represented consistently everywhere candidates may interact with you and also helping HR teams take the heavy lifting out of maintaining a steady, aligned voice across the platforms that help companies share their visions, goals, narrative, and what makes them unique in a competitive landscape.