Why Social Media Is A Valuable Recruitment Tool
Go ahead: try to find me a major (or even mid-level) company or organization that doesn't have a social media presence or even employ social media strategists in-house as part of their marketing department. I'll wait while you think…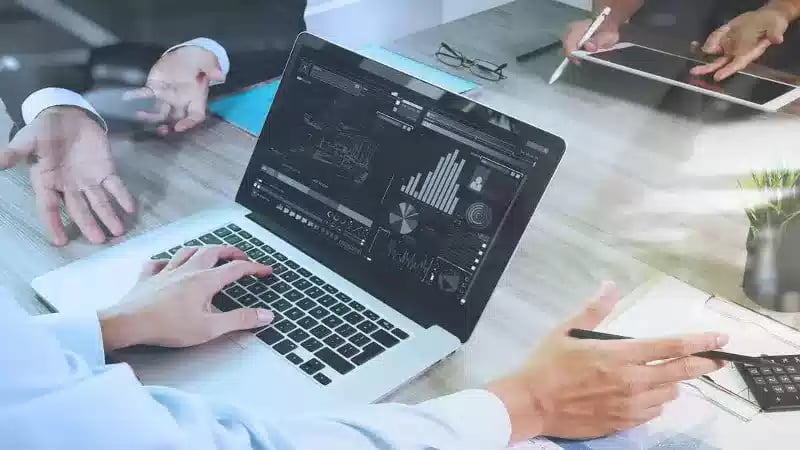 However, social media can be more than a means of communication, promotion, or marketing between a company and potential customers. Social media can (and is already deployed by companies across various industries) be leveraged as a powerful recruitment tool for helping today's human resources or talent managers find the quality candidates they need to help companies grow and succeed.
Just about five years ago, hiring managers might have looked a tad askew at using social media as an effective means of talent sourcing. Privacy, compliance, and quality of candidate concerns were worthwhile considerations when using Facebook or Instagram to engage with job seekers. But in today's talent acquisition landscape, where employers value authenticity, transparency, and innovative thinking from their employers, hiring managers can simply no longer ignore the power of social media as an essential part of their overall recruitment strategy.
Let's look at several reasons social media is a valuable tool in today's recruitment processes.


Cost-effectiveness
Depending on your industry, the traditional methods of finding candidates range in spending everything from a few hundred dollars for a post on a job board or professional organization to $10,000 to $15,000 for a professional search firm. And as any hiring manager will tell you, oftentimes, it takes more than one post to a professional job board or organization, which means those costs quickly multiply. Using social media as a recruitment tool can dramatically reduce your recruitment costs as your company likely already has a following across the major social platforms, which means you have an established audience to amplify your call for candidates. In addition, paid social media campaigns allow you to establish detailed demographics and candidate criteria to ensure your job posting gets in front of the right people.
Another element of cost-effectiveness comes down to the content you publish. Suppose you're willing to think outside the box and produce specialized content for a given position (a professional photo related to the position, a 150-word copy as part of the post). In that case, you significantly increase your followers' chance to engage with your content. The greater the engagement, the more people will see your job posting, thus furthering your recruitment dollar.
You Might Also Like: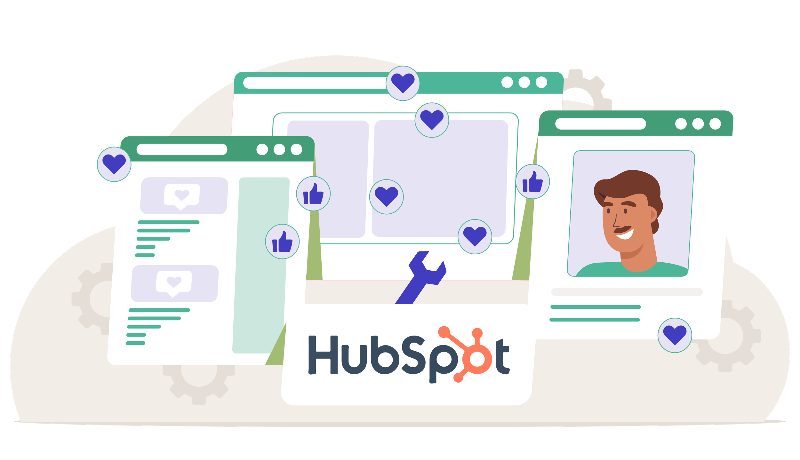 Connecting with the passive job seeker
Ask any hiring manager, and they'll tell you the real hurdle in finding top talent is not zeroing in on the individual who is actively seeking a new position but, instead, the passive job seeker who may not be explicitly looking to make a career move until they learn more about what your company has to offer, how they can fit into your culture and organization, and what your brand personality is like. Essentially, the uphill battle is consistently remaining front-of-mind for candidates, so they immediately think of you when looking for their next opportunity. Populating their Facebook, Twitter, or LinkedIn feeds with recruitment-centric content is perhaps the easiest, most low-cost way to achieve this.
Plus, giving the passive job seeker continual opportunities to engage with your company on social also helps build your employer brand and tell your story to a wider audience than you otherwise could.


Build your employer's brand.
Today's job seeker wants a connection with their employer. They want to feel their employer is forward-thinking and crave a sense of authenticity and honesty regarding a company's ethos. Social media provides the perfect runway for companies to craft and expand on their employer brand in a way that allows for real-time communication and engagement with the job seeker. Photos, videos, testimonials, animation, and other content opportunities via social media can help hiring managers pull back the curtain and demonstrate what their company is all about and how job seekers can fit into a company's culture.
Giving job seekers a behind-the-scenes look at who you are as an employer via their phone or mobile device is a no-brainer, especially as the percentage of applications completed via a phone or other devices continues to rise.


Reduce your time-to-hire.
Here's a common scenario in using social as a recruitment tool: A candidate views a social post promoting a position, is intrigued enough to click a link to a job post, and then sends a resume in response to the job post in a few minutes. Then, as the hiring manager, you get a notification and can view their resume essentially in real-time or even message the candidate directly with follow-up questions or availability for an interview. Social media has reduced a process that used to take days into the time you usually take for lunch. Any tool that helps hiring managers reduce their time-to-hire, increase the efficiency of the interview or vetting process, and help promote more effective, timely communication with the job candidate is a critical value proposition, especially in today's marketplace, where competition for quality candidates is at its peak.


Enhanced reporting and data
Whether you use a built-in reporting feature of a given social platform like Facebook's Campaign Manager or you opt for a platform like HootSuite to manage your social presence, the ability for detailed reporting and data in terms of views, link clicks, shares, and other pieces of engagement will help you better determine ROI and tell a more accurate story of how you're positioning your job openings for potential candidates. Recruitment budgets are inarguably linked to reporting and data, and using social media as a recruitment tool provides you with much more detailed analytics (as well as more significant insights into who your candidates are, how they find you, and the aspects they're seeking in an employer) than any of the more traditional methods of recruitment advertising like radio, television, or posts on job boards.
If, at its core, social media gives companies a voice to communicate and engage with a captive audience in real-time, then using this voice to shout loud and proud about your career opportunities and the elements of your company culture that make you unique should be priority number one for hiring managers looking to emerge as true thought-leaders in the talent acquisition game.