Using Social Media Recruiting in Health Care
Employer Branding and Recruitment Marketing rely heavily on Social Media as a critical tool to help to hire managers and talent directors find the best candidates quickly and cost-effectively. The roadmap for leveraging social media to attract talent is well-documented, with guidance on creating effective content calendars and resonating with passive job seekers. From a talent acquisition standpoint, the benefits of a solid social media presence extend beyond just recruitment, making it a vital component of any content and marketing strategy.
But what about which industries are best suited for social media recruiting? What recruitment marketing trends should I be aware of? Are there specific fields of endeavor that better lend themselves to leveraging social media to source top talent? And what might the reasons be for the X or Y industry to respond better to using social in this way?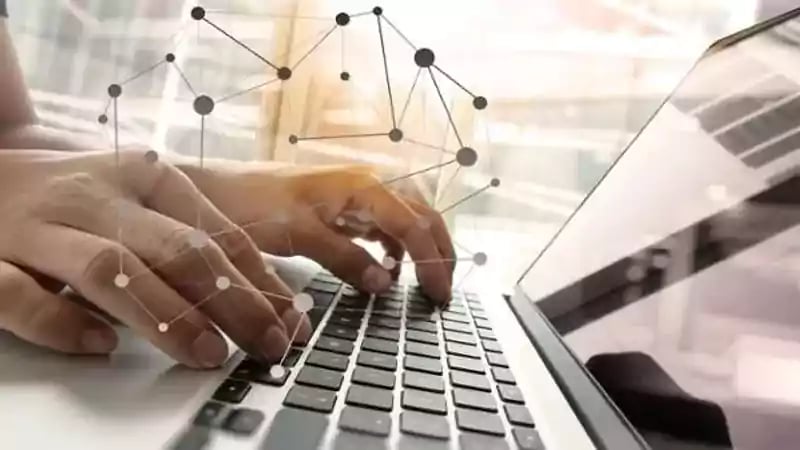 While companies across various industries successfully deploy social content with an eye toward talent acquisition, a better understanding of the pain points that social media recruitment relieves will best define which industry suits this type of approach. The title of this blog entry gives away the answer to this question, but let's attack this question like the game show Jeopardy and work backward to discover why social media recruiting makes the most sense for the healthcare industry.


The variety of positions
Let's think of the healthcare industry primarily in terms of hospitals, clinics, treatment centers, and other patient-focused outlets. The healthcare industry employs the widest variety of career opportunities, specializations, or niche jobs of any other industry.
Take any hospital in a semi-urban environment that serves a sizeable patient population. To operate successfully in this arena, you will need many more positions with varying degrees of specialization than doctors and nurses. These can range from food service workers, environmental services technicians (sometimes called housekeeping), biomedical technicians, health care mechanics (those who service life-saving and non-life-saving machines), security officers, and general maintenance technicians. These are just some of the important positions hiring managers must include in their recruitment process.
Social media and the ability to target large numbers of individuals via the appropriate demographic or targeting information (location, occupation, education, affiliation, and other key elements) make it fast, easy, and economical to put your job opening and your organization in front of the largest group of interested eyes as possible. For example, a $50 campaign on Facebook and Instagram over four days can likely generate 10 to 20 applications and provide critical analytics and reporting, such as views and clicks, which are critical in assessing ROIs relative to recruitment budgets.
In a nutshell, the sheer breadth of candidates you need to reach and the volume at which you need to reach them makes social media employer branding and recruiting marketing a vital tool to leverage today's world, especially given the prior COVID-19 pandemic.


Fluctuation of need, demand
The healthcare industry, specifically in direct patient care, moves quickly, and the needs and demands placed on an organization can vacillate quickly from one month to the next. In addition—and while this may be something of an unspoken understanding amidst hiring managers—given the entry-level nature of many positions in the healthcare industry, turnover is a constant struggle for directors of talent, and HR recruiters must adapt to and create innovative solutions for as part of their daily workflows.
This is where social media is a fundamental value proposition in terms of the ability to scale up or down recruitment efforts with very little lead time or allocation of time and resources. As we discussed in our article on content creation, you want to set up your social media content calendar to ensure you're consistently publishing new content to your pipeline of followers to keep them engaged and make sure you remain top of mind. But you also want to avoid becoming white noise in terms of your audience only thinking of you as a job board, not a forward-thinking, progressive organization.
The ability to publish a piece of employer branding content on Monday, a post about upcoming renovations to your campus on Tuesday, and then react to an urgent hiring need for physical therapists on Wednesday is the kind of flexibility and agility social media offers HR recruiters or hiring managers in responding to sudden changes or fluctuations in the number or type of jobs that need to be filled in a short window of time.


Healthcare is a growth industry.
According to a recent study by Becker's Hospital Review, the global healthcare industry is expected to grow at an annual compound rate of 49 percent during the next six years. What does that mean for hiring managers? It means the competition for top talent will become fiercer. The need to consistently remain top of mind and engaged with the passive job seeker will transform the way recruiters think about engaging and communicating with candidates.
As a growth-oriented space, the healthcare industry will find that speed in the interviewing, and overall candidate experience will be prized in the coming months and years as part of an increasing trend of recruitment automation. Some healthcare organizations are implementing one key integration with their social media presence: the ability for candidates to complete short applications, submit resumes or even answer brief questionnaires about their qualifications or interest in any given position right from the organization's profile.
Not only does this increase the speed at which a candidate can be moved through the vetting, interview, and offer stage of the application process, but it also makes it easier than ever for candidates to apply for positions and communicate with your organization in a medium where they feel comfortable and spend large amounts of time.


"I didn't know that job existed in health care."
At the beginning of this article, we mentioned the sheer breadth and depth of career opportunities within the healthcare world. Hiring managers and HR recruiters already know health care is more than doctors and nurses, but does the general public? For example, does the Finance or Accounting major in college realize the opportunity in health care to gain valuable work experience and advance and develop their career as a finance professional in a burgeoning, ever-evolving industry? Probably not.
"I didn't know that job existed in health care" is a phrase hiring managers and HR recruiters continually try to dispense with in finding quality candidates to fill niche roles. Social media is a dynamic tool with unprecedented reach to educate your followers on how a Certified Public Accountant might be a perfect fit on your Payroll team or why a part-time criminal justice instructor at your local community college could be an ideal addition to your security and safety team.
Plus, attacking social media from the standpoint of education also positions you as a thought leader within your industry and community and demonstrates your ability to think outside the box, understand the needs and desires of your followers both inside your community and out, and propel the narrative that your health care organization cares more about the people than the bottom line by putting employees in the best position to succeed both short and long-term.