Guide to Creating a Social Media Content Calendar
OK, let's see. You've got your blog up and running. Your social media presence is building steam. And your contact/lead database is growing daily. Cool. What's next?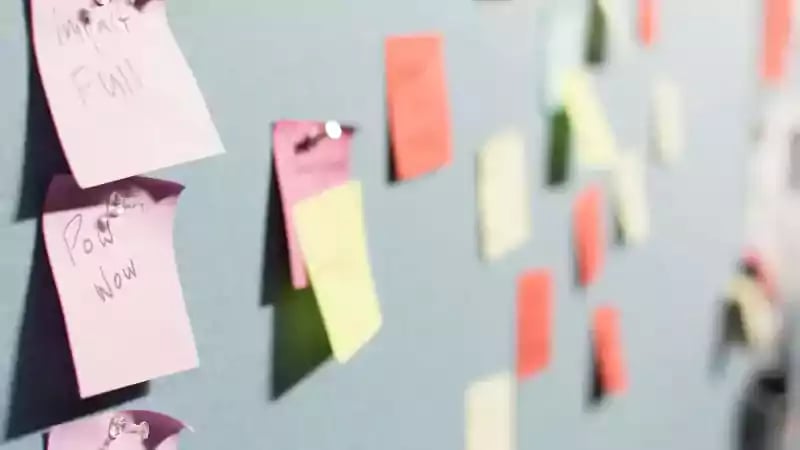 If you've been following inbound marketing best practices, you should have a content calendar for your blog and email newsletter, and maybe even an editorial calendar that encompasses both. But what about your social media posts? Your blog CMS likely has social media posting functionality, so those posts go out on a pre-set schedule right after each post goes live. What about your other posts? Are you just winging it?
It's time to collect your social media thoughts and get them organized. People are creatures of habit, and just like your email newsletter subscribers, your social media followers are probably checking their favorite platforms at roughly the same time every day. Therefore it would behoove you to get those posts up at regular intervals to match, not to mention your unique announcement posts that correspond to upcoming campaigns, discount offers, and other exclusive deals for your social media friends.
In short, it's time to develop a social media calendar.
That's right, the same format that keeps your blog and emails organized and going out on time can be modified to do the same for your social media posts and updates. The responses to comments and continuing conversations are up to you to manage.
Why it Pays to Organize Your Social Media Posts in Advance
This list will look like why you should have a blog content calendar, with a few differences. First off, social media posting is something that should be happening multiple times a day across various platforms. That means more discreet pieces of content, even if they're measured in character count rather than word count.
Second, the cross-platform nature of social media means that not only are you managing more pieces of content, but you also need to manage how you say what you're saying on each platform individually. That adds a layer to your calendar since you don't want to post the same sentence to each platform.
For example, say you're working on an upcoming conference announcement. How you word this in a tweet will look very different from the caption you use alongside the picture you post to Instagram. And both will differ from the professional announcement you post to your LinkedIn feed.


Don't get caught up short.
Organizing your social media posts in advance will keep you from waking up on Thursday and realizing that your Facebook followers were expecting a new post that morning. Since you check your calendar regularly and use automation software, that post was queued up Tuesday and went live while you were getting your coffee.
Likewise, having a social media content calendar ensures that new team members can hop on board and see the strategy you've set up. In the same vein, many companies include a set of brand personality guidelines along with their content calendar so that critical information is all in one place for new hires and those from other areas of the company.


Work on content for holidays and special events.
Along with scheduling your regular update posts, you can space out special announcements, holiday offers, and more. By giving you an overall view of your social media posts, you can see when the right time for each particular post is, without clumping them together or overrunning other news you want to be sure stands out in your timeline.


Efficiency, for the win!
72% of B2B marketers attribute the success of their social media marketing efforts to the efficiency of using a content calendar. When doing Social Media for B2B and you're in a team and need to coordinate, you sit down to craft your next batch of updates and posts; having your calendar in front of you will keep you working smart and efficiently.


Get back to being creative.
Chances are you didn't get into marketing because you love organizing and scheduling. You got into it because you're creative and love working with people and sharing your company's vision and brand. Using a social media content calendar frees up your time by taking the rote scheduling and last-minute crunch out of your day, letting you get back to being your creative self and working on the intuitive aspects of your role.


Channel differentiation is key.
We touched on this, but it deserves another mention. You don't want to post the same update on multiple social media networks. It looks lazy should you have audience members who follow you in multiple places. Add to that that each platform has an appropriate flavor and tone, and you can see why using your calendar to lay out pieces for each network individually can pay off.


Tips for Getting Started Building Your Own Social Media Content Calendar
As with many of the subjects we dive into here on the Aspiration Marketing blog, there are ways to do this cheap/free, and that's going to be our focus today since this article aims to get you up and running with your social media content calendar.
Right off the bat, we bet you have a Google account. You may even be using G-Suite for Business. That means you have access to a suite of productivity tools that are great for this. Take Google Sheets, the spreadsheet app within G-Suite. Grab a calendar template, share it with your content team, and start building.
Or you can look at, more specifically, project management-oriented tools like Trello or Asana. These offer free options with slightly limited feature sets to get you started. Set up a Kanban board for each social media network you use, share them, and start posting. A bonus is that you can link to documents in your Drive or other cloud storage sites so everyone can access them from the calendar.


You Might Also Like This Post: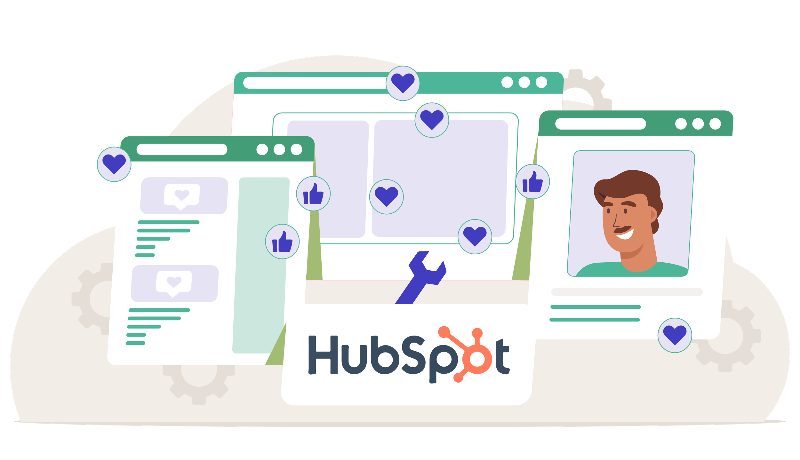 Automate For a Truly Efficient Experience
Once your calendar is up and you're making progress with scheduled social media updates, it's time to jump to next-level efficiency—by automating your posting activities.
Various tools can combine establishing a content calendar with the ability to post automatically to various social media channels from one unified dashboard or app.
Hubspot: The all-in-one CMS/CRM suite is focused on content marketing and lead generation. And in that vein, it offers several modules that allow you to manage your social media posting calendar and schedule right from the same dashboard where you schedule your blog posts. This keeps everything neat and easily accessible for your content team.
Hootsuite: Specific to the social media world, this management app lets you manage all of your social presence in one place, complete with advanced scheduling and the ability even to respond to comments from the same place.
Buffer: Similar to Hootsuite in execution, Buffer adds basic CMS and CRM functionality. So if you don't have these tools in place yet, this is a great way to get started.
WordPress plug-ins: WordPress powers the vast majority of sites on the web and, as such, has a robust ecosystem of plug-ins. You can turn your primary CMS console into your one-stop shop for blogging, contact list management, and social media scheduling.