18 Ways to Attract More Social Media Followers Before the End of 2023
Are you looking to attract more Social Media followers? From a broader perspective, your content can be seen as a means of expressing yourself or providing valuable information to others. Your brand is perceived as centered around self-promotion or offering support to others.
To achieve long-term success, it is crucial to position yourself as a valuable source of information for the community. It's all about putting their needs first rather than focusing solely on yourself.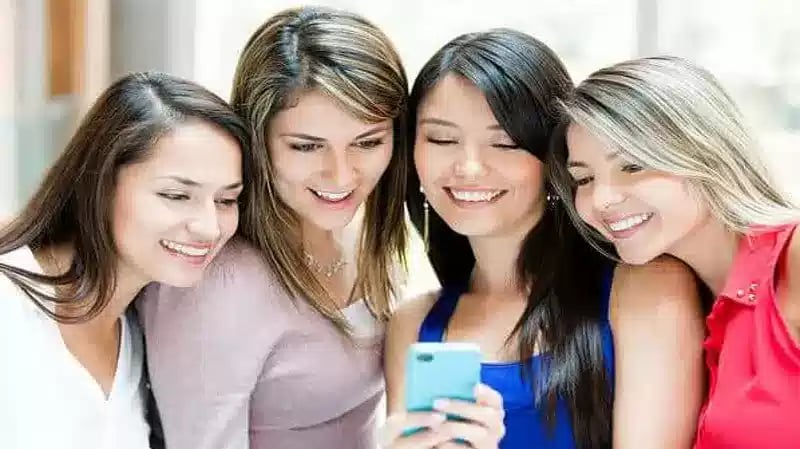 And most people, particularly younger social users, want value from the brands they follow.
So looking at getting more followers means it's not only about the type of content you're producing. It's about who you are as a brand. You must show trustworthiness and reliability to grow your social following. Here are some best practices and ideas for organically growing your following on social media in 2023.


1. Be a follow-worthy brand.
It's not enough to have a ton of content or flashy ads. If you're inauthentic or sleazy, you won't get very far. People want to find meaning in the brands they follow.


2. Use automation.
You can manage all your social media accounts in one place. You can schedule posts weeks in advance and post at preferred times so the most significant number of users will see them. You can also analyze how well your posts are doing. Using the best tools to help with your social media accounts will help ensure you're posting with adequate frequency to expand your presence and increase your follower count.
3. Focus on customer service.
Many customers having issues with a brand are turning to social media to get help rather than waiting for a response to an email or making a phone call. So focus on helping people. These individuals will become repeat customers and be willing to buy from you again if they know they can trust that you'll help them with any issues. By using a social platform for customer service, more users will go to your social account, and by having customer service available there, you are making it easier for them to solve their problems.


4. Promote your social media accounts.
Make it easy to follow or like your profiles. Regularly perk up your startup's Facebook page, Instagram, or Twitter account. Ask your customers to interact with you. Add social media icons to your site; add social feeds to your sidebar. Ask people to follow you on your social platforms at the end of your blog posts. Promote these accounts in your email marketing.


5. Actively engage.
Use your social media accounts to foster a community. Start by actively engaging your audience and replying to all comments—post and answer questions in posts. Not only will you increase your presence, but you'll also develop real relationships with your audience.


6. Watch the competition.
You want to know who they are, where they are, what they're doing, what they used to do, how well they're doing, and if they threaten your business. This also helps you identify gaps in your strategy. Also, find out what networks they're on, how big their audience is, how often they post, how much engagement they get, and what they're good at and not so good at. Do they pose a competitive threat to you?


7. Know what's being said on social media.
Listen for mentions of your brand and then track, analyze, and respond to those conversations. More broadly, you should monitor conversations relevant to your industry and the thought leaders who impact it.


8. Establish your social media voice and tone.
You're exercising your brand voice whenever you talk, write, design, post, respond, launch, thank, and connect with others. People are building an impression of your brand. Make the reader the hero in your story. Write from their perspective. Be clear so readers know what they can get that benefits them. Be clear over clever, avoid sensationalism, and drop the drama.


9. Select the best channels to be on.
Research and understand the best platforms for your business to spend time on.
Facebook sends more website referral traffic than anybody and is geared toward news and entertainment.

Twitter views itself as a news platform and social network and is well-suited to brands sharing blog posts or promoting website content. And, of course, in 2022, Twitter has become Elon Musk's.

Instagram is highly visual and is not optimal for driving blog or website traffic. It's best suited for strong visual brands.

LinkedIn is a professional network for business networking to share industry articles and professional content.
See what networks your customer and your competitors are on and where they are doing well, and use that as an indicator you have a potential audience on that network. You need to be where your prospects and customers spend their time. Define your buyer personas and research their behaviors; have a well-structured social media content calendar.
10. Facebook best practices.
Use hashtags sparingly and try to work them directly into your copy. Upload videos directly because they want you to stay on Facebook rather than leave to consume content elsewhere. Natively uploaded video generally outperforms YouTube links. Keep your copy concise and avoid an overly promotional tone. Facebook's algorithm limits the reach of posts that sound too much like ads. Be sure your About section is completed.
You Might Also Like: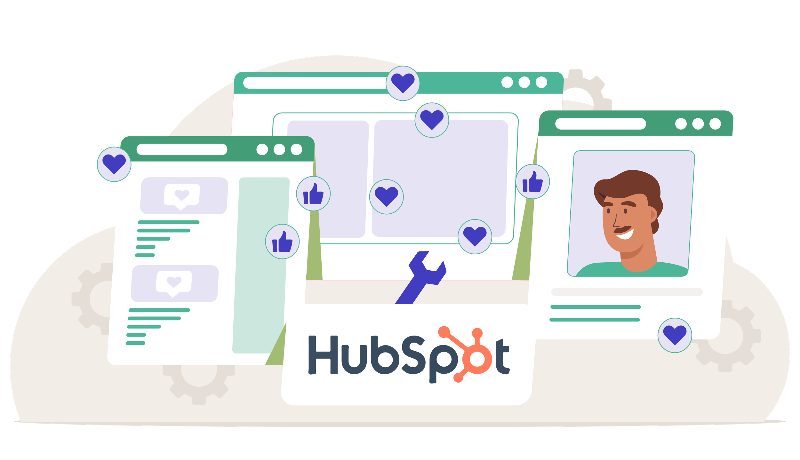 11. Twitter best practices.
Respond to all comments. That's always important, but especially so on Twitter. Avoid hashtag spam. Use images to drive engagement. Automate your Twitter schedule since this high-volume network requires multiple daily posts to succeed.


12. Instagram best practices.
This is the most powerful platform for visual brands. Use location tagging on posts. Use relatively more hashtags, but don't overdo it, ensuring your hashtags are relevant to your post. Strive for authenticity rather than being sales-y. People come to Instagram to be inspired and entertained. To inspire and entertain, don't simply promote your brand to gain followers.


13. LinkedIn best practices.
Keep it professional; this is not the place for memes and GIFs; that's for Twitter. Share informative industry news. Be sure to update job listings on your LinkedIn Company page and keep your company's About section current.


14. Be sincere and graceful.
Especially when you encounter negative comments or feedback, the best way to deal with negative commentary is to be empathetic. It can be tough to stay on the high road, but be genuine in your responses. Don't be negative in your responses for the long-term health of your social media presence.


15. Quality over quantity.
Yes, some social networks require a high volume of content to be worthwhile; Twitter comes to mind. But don't forget quality always beats quantity. Don't post to have posts up; that will not grow your audience. Be sure every post is connected to a broader goal or objective.


16. Don't sound robotic.
You are communicating with real people. Use language your audience uses and respond so you sound like a real person. Whether you think your niche is dull, these people want to talk to a real person about that niche, or they wouldn't be there.


17. Research hashtags before use.
Triple-check the meaning of any hashtag before using it to avoid embarrassment and potentially deeply damaging your reputation because you did not understand what that particular hashtag was referencing.


18. Ignore trolls.
The best advice is to ignore the trolls. But remember, it can be difficult to distinguish actual customer complaints from trolls. An actual complaint will have reasoning behind it; there will be a problem you can solve. Troll complaints have no basis. They are just seeking to provoke you. You cannot make them happy, and that's their entire point in trolling you.


How do you attract more social media followers for your channels? Do you have a checklist to share? Let your input in the comments.