Content Quality vs. Quantity: The Content Marketing Question in 2023
It's been nearly a decade since the seemingly endless debate of quality vs. quantity in content marketing started appearing everywhere. Let's take a look at the status of this question.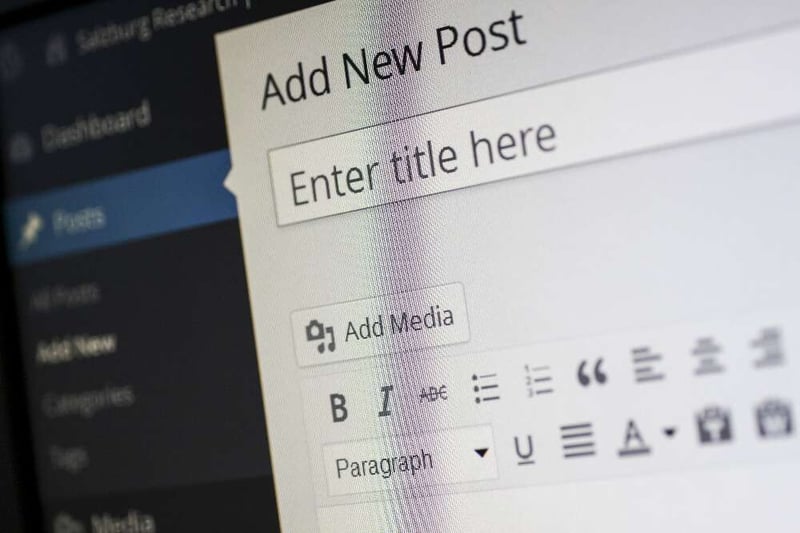 It's common sense that more content pieces will not provide long-lasting benefits if you don't also pay attention to the quality of this content. Google weighs the quality of content quite heavily and looks at how well it serves the people searching for similar content online.
Is longer content inherently higher quality than shorter content? Not necessarily. But it may look that way because the longer content tends to solve the immediate problems of users better. Google wants content that best serves searchers at the top of the SERPs.
To create quality content, leverage engaging content, and add the appropriate call-to-actions (CTAs) to guide visitors through the intended journey.
Simply creating as many posts as you can not yield long-term benefits. Carefully define your topic, research and analyze, and offer information others don't.


Content Calendar Dos and Don'ts
Adhering to a rigid content calendar will also not serve you in the long run. That's not to say you shouldn't have a content calendar and be consistent in posting. You will quickly lose audience numbers if you only publish sporadically. The point here is that you should stay current with questions coming up online and tailor your topics to address the most common questions.
You should determine a general content posting schedule for flexibility and creativity. The bottom line is always to remain audience-centered. Provide your audience with the information they seek and resources directly related to their typical interests.
Know your audience and meet them where they're at
Meet your audience where they're at. That should be your intent. The quality of your content comes first, but quantity is a close second. The more you learn about your audience and tailor your content accordingly, the more it will resonate with them.
Research what your target audience asks about online, their interests, habits, demographics, and whatever you can find that could be relevant to their purchasing decisions. You can get information by studying your analytics and insights, reviewing previously collected data, and interviewing customers. All of this data helps you to gauge what types of people come to you and why they choose you.
One of the most commonly used research tools is Google Analytics. Here you'll find data about your audience's demographics like age, gender, affinity categories, and market segments. You can also look at bounce rates, transactions, and revenue by segment.
Interviewing actual customers helps you identify the unique selling propositions that set you apart from your competition. Your goal is to make your content about your users and not about rankings in the SERPs.
Determine what questions your audience has and dig into those topics. Search engine algorithms move away from keywords and toward content surrounding a central topic, called a "topic cluster." Make a list of 50 or 100 questions and answer those. Then move on to the next 50 or 100 questions and publish content around that list. This will provide you with more than enough to consistently write about to produce high-quality, engaging content.
Google wants various techniques avoided. These include:
Automatically generated content
Link Schemes
Lack of original content
Hidden text or links
Keyword stuffing
Does more content lead to more traffic? Is it the right traffic?
Content marketing strategy suggests that you present content that solves common problems for your target audience while informing them of emerging trends. Providing unique content with real value to your audience differentiates you from your competition. High-volume content that mirrors other content saturating the market doesn't effectively differentiate your business. High-volume advocates believe that pushing out more content will result in more traffic because there is more to catch readers' attention.
But what your business needs to grow is not more traffic; it needs to attract new customers. It is important to drive traffic, but it has to be the right traffic. You need to be pursuing leads that are a fit for your product or service. Another way to look at it is that it's better to write content that addresses your audience's needs than to attempt to write for Google's often shifting algorithm.
The takeaway is that driving more traffic does not equate to business growth. You need to drive traffic that is interested in what you're selling. High-quality content helps achieve that, whereas high-volume but low-quality content generally does not.
The ideal scenario is for you to produce the best quality content at a relatively high volume. This may require a larger investment in content marketing, meaning a bigger budget. It also requires enough budget to hire or contract with talented writers who can produce the volume you want at sufficiently high quality.
Ultimately, it's important to strike a balance between quality and quantity. It's better to focus on producing a smaller number of high-quality pieces than a large volume of low-quality content.
Conclusion: Quality AND Quantity
Both quality and quantity can be important in content marketing, depending on your goals and the needs of your audience. Here are some things to consider:
Quality: High-quality content can help you establish your brand as a trusted and authoritative source of information. It can also be more likely shared and linked to by other websites, which can help with SEO.

Quantity: Consistently publishing a large volume of content can help you reach a wider audience and establish your brand as a go-to resource in your industry. It can also help with SEO, as search engines may see a website with more content as more comprehensive and authoritative.
From our experience, you should publish new content at least once a week and put the maximum quality into it. As soon as you can, double that frequency until you can publish 1-2 pieces of high quality each week and keep it up over the years! Don't forget to maintain your existing content and "touch it" twice yearly! Happy content marketing.