6 Ways to Quickly Create Content for Inbound Marketing Campaigns
It used to be that a company drummed up business by pushing out messages to the public. The goal was to appeal to consumers in the market for that particular product or service, and the focus was all on selling.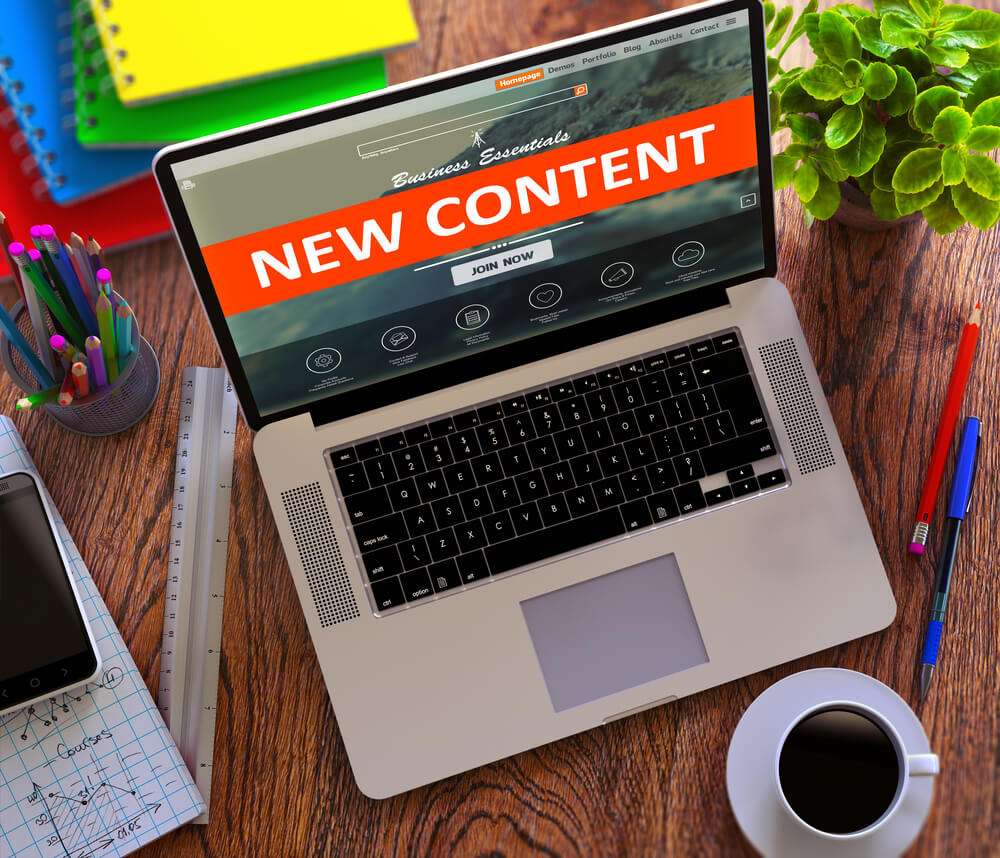 While many companies continue to employ these traditional outbound marketing tactics, they also answer questions and provide other useful content – with no strings attached. The purpose is to attract new prospects and nurture relationships with members of your target audience until they are ready to become customers. This is known as inbound marketing.
The caveat of inbound marketing is that it requires lots of content, from blog articles and social media posts to emails and downloadable materials like white papers or case studies. Creating all that content takes time--something that's often in short supply.
With that in mind, here are six ways you can make the content creation process easier and faster without sacrificing quality.
Build out a Content Creation Strategy
To streamline content creation, start by developing a content plan. You don't want to delve into the content creation process--or even start adapting existing content for new uses--without a strategy that addresses what will best support your business objectives.
Yet the Content Marketing Institute notes that many B2B businesses don't do this. Depending on the size of your organization, you may need to collaborate with multiple parties to determine the direction you should go. CMI's experts recommend you ask yourselves these key questions:
Who should the content we create be relevant to?
What will the audience get out of our content?
What unique and desirable experience can we deliver to them?
With this information, you can construct a plan to attract and acquire new customers; and to engage both prospects and existing customers.
Create an Editorial Calendar
Now that you have a plan in hand, it's time to program your ideas into a calendar that follows your content strategy. (Yes, the calendar also has to be strategic. Here are some examples and templates courtesy of HubSpot.)
Does that sound like a daunting task? Then try and imagine executing a content strategy without having a framework identifying which content will be used and when.
If you're like most content creators, you're expected to produce a variety of things. These may include case studies, product or service brochures, email blasts, white papers, e-books, blogs, digital ads, videos, and social media posts. All of these should be scheduled on your editorial calendar.
The folks at Business 2 Community, a top marketing industry blog, suggest taking big pieces of content and working them into smaller pieces. For instance, you can take a lengthy brochure or guide and use the various sections as blogs. B2C notes that this is an ideal starting point if you don't have subject matter experts in abundance within your organization.
You can also create content themes revolving around the time of year, by season, or by quarter. Also consider themes related to conferences and trade shows where you send sales representatives or members of the senior management team, especially if they're going to be guest speakers or panelists.
Repurpose Existing Content
Now you have a direction to go and a calendar in place. Here's some good news: you don't have to write every piece of content from scratch.
Repurposing information will help you produce a steady stream of valuable content for your different channels and audiences. It will also save you time, which is really important if you're a one-person marketing department or part of a startup where you wear many different hats.
Here are examples of how to repurpose content:
Take a blog article and develop a series of social media posts.
Rework a white paper into several emails to prospects.
Break up a brochure into multiple informational blog articles.
Use an e-book to create emails to existing customers.
Develop website Q&As into social media posts.
Convert a sales presentation slide deck into a blog article.
Spruce up Existing Blog Posts
Don't forget to take advantage of this quick content writing tip: reuse existing blog articles.
All it usually takes is to do this, is to update statistics or data points, and do a quick refresh of any quotes or sources. When you save the blog to the current date, you're not just giving new life to older material. You're also providing a new audience with the opportunity to benefit from the information.
Just be sure the content in the blog is truly evergreen – meaning, it is still relevant to the audience you're trying to attract.
Run with Q&As
Not every blog article has to be a literary masterpiece. Consider using shorter Q&As with industry thought leaders from your own company and beyond. The simplest way to do this is to email a list of five to seven thoughtful questions, and let the interviewee answer via their preferred method (either email or via interview). You can publish the resulting article in a Q&A format, which usually requires minimal editing.
In addition to working as standalone blog posts, Q&As can also give you fodder for social media posts. Pull interesting quotes that highlight an interviewee's unique perspective, and ask your audience what they think about the issue.
Schedule, Schedule, Schedule
It seems like it's always easier to find things to post on social media when we're not under pressure! If your industry isn't reliant on breaking news, then you can often overcome this hurdle by scheduling your posts in advance. Take a few minutes at the end of the week, and schedule your posts for the following week.
Tools like HootSuite and TweetDeck make this process very easy. And our favorite marketing software, HubSpot, will even suggest the best times to post for maximum engagement. It also offers robust marketing automation, which comes in handy if you're running lead nurturing campaigns that include, for instance, lots of email sequences.
Content production is an ongoing process. Make it easier on yourself and your organization by developing a content creation strategy and a content calendar. This way, you have a roadmap and a blueprint for what content to use and when to use it.
Once you have that, be sure to repurpose existing content into different formats for the various channels you use to share information. It will help you keep a steady flow of content coming and remove the stress of having to produce original material for every channel, every time.