Creating Content for Every Stage of The Buyer's Journey
As a content marketer, when creating content for a website, you're creating copy to attract visitors, educate them, engage them and ultimately facilitate your audience to become a customer and purchase from you.
In days gone by, that often meant overly salesy language, which by today's standards is often considered distasteful or even sleazy, using manipulative language and questionable sales tactics. Instead, focus on creating good content that brings your target audience to your site, then keeps them coming back.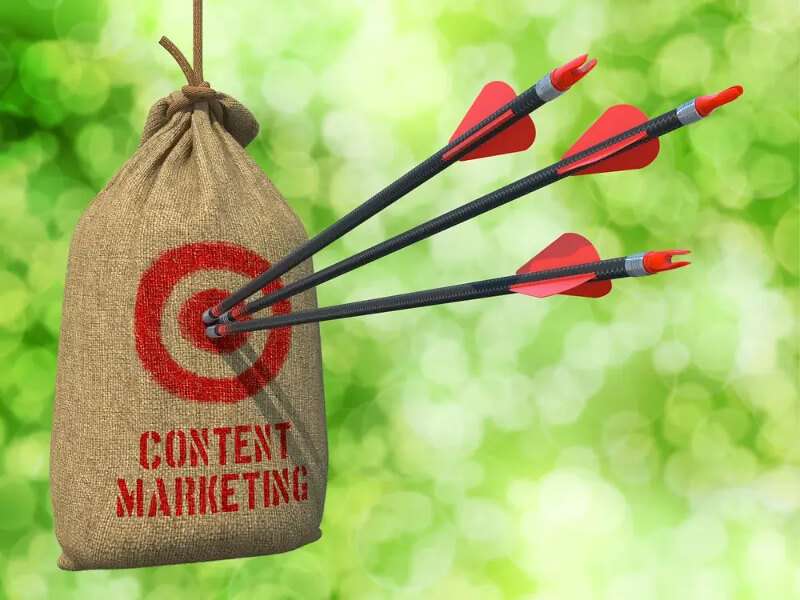 Today, though, creating content begins with a solid inbound marketing strategy. That means anticipating your customer's needs and developing a content marketing strategy that solves their needs one small step at a time. We call this process–the buyer's path to purchase–the "buyer's journey."
In other words, buyers don't just roll out of bed and decide to spend their money on something they may or may not need. With virtually any purchase, there is an entire process that a buyer goes through before parting with their money.
Develop a Content Strategy
Your content strategy is your plan for creating content that helps guide a prospect toward making a purchase. Once you have defined your buyer persona, developing that strategy starts with mapping the buyer's journey, then creating content that fits at each phase of the buyer's journey and, towards the end, the sales funnel.
By understanding the buyer's journey, you gain knowledge of the pain points and problems people experience in business and life. For example, suppose you're looking to sell your new, updated cybersecurity software. In that case, your customers will likely have pain points that include unsecured data, frequent security breaches, and lost clients who cite a lack of trust in your data security.
Once you understand your customer's pain points, you can decide what steps to take them through the buyer's journey. By mapping the buyer's journey as you plan your content, you can create pieces your audience wants and needs, establish yourself as a thought leader and an expert in the industry, and develop trust that can carry you to a sale.


The Buyer's Journey
There are three stages to the buyer's journey:
Awareness: The buyer becomes aware of their problem. They know something is wrong but do not necessarily know what or how to solve it.

Consideration: The buyer has identified their problem and can deliberate on the steps needed to solve it.
Decision Making: After looking at multiple options, the buyer is ready to decide the best steps to take to solve their problem.
HubSpot outlines the stages of the buyer's journey and what the buyer is experiencing at each step of the process. From a marketer's perspective, understanding the buyer's mindset allows you to craft copy that can help them arrive at the decision-making process so that they're more likely to look to you rather than a competitor to solve their problem.


Awareness: Top of the Funnel
At the awareness stage, the customer is experiencing a problem. HubSpot's blog compares their business concerns to a trip to the doctor. The patient has a sore foot that won't go away. "Why does my foot always hurt?" the patient wonders. Their goal is to give ideas as to what people who commonly have chronic foot pain can do to alleviate it, and they would research keywords like "foot pain," "pain in the arch of my foot," or something similar.
This is the widest point of the funnel, which means you're looking to get the attention of the broadest audience at any end of the process. Many people you're targeting may not have heard of your company or services, so you're establishing a relationship while creating informative content. More than ever, creating content that engages and delights the reader is vital. You're making a first impression on many prospects, so be as clean and direct as possible. Think about being at a party and meeting someone new. Are you going to delve into the details of your personal life? You're more likely to make small talk and create an impression of yourself as engaging and knowledgable, but without digging too deep. Be compelling but not overly wordy.
Common types of content types that convert well in the awareness phase include:
Blog Posts

Social media posts

Infographics

Videos
Content should be targeted to your audience and have carefully cultivated keywords and phrases that relate to your business, particularly where your business overlaps with the needs of the buyer. They should also be dynamic and exciting, catching the eye and grabbing the intellect. All content at this stage should be informational but not salesy. We're working on brand awareness and trust-building here, not sales tactics.
Your calls to action at this stage should point to new information. Maybe sign up for your newsletter, or learn more information from an infographic, video, or other content. You're gently touching on the pain point without hard selling, easing them down the funnel.

Consideration: Middle of the Funnel
Here your customer has a better understanding of their problem and should be looking to research and fully understand the available approaches and methods for solving their problems or opportunities. Their goals are defined, and they're committed to addressing their concerns.
This is the midpoint of the sales funnel, and your content should be dedicated to addressing the individual pain points and answering questions. From a content perspective, your attention should be focused on how you can help, but you're still not trying to sell them.
At this stage, you can focus on content like
Case studies

Newsletters

Webinars

Podcasts

Whitepapers

Product spec sheets
This content should be devoted to providing resources for your buyers to help them determine solutions that will help them. Going back to our "foot pain" metaphor, you could have content focusing on orthotic solutions, stretches and exercises, or custom devices that can provide relief.
Your content should provide clear descriptions and the value they bring. The goal here is to establish yourself as an expert in the field. Your content should show a strong knowledge of the industry and the main topics inside it, and you should be able to explain the pros and cons of a given action and ultimately help the buyer figure out a course of action that would benefit them most.
Your calls to action here should lead them to more information, narrowing focus, but not pushing toward a buying decision quite yet. At this stage, the prospect is interested but not sold. Focus on continuing to educate them with a downloadable piece of content and continuing to form a relationship.
Decision: Bottom of the Funnel
The buyer is aware of the problem and has conducted their research, and in the decision stage, should be compiling lists of vendors, creating a shortlist, and is ready to make their purchase. You've carefully cultivated your content strategy, initiated a relationship with the customer, and established yourself as a thought leader and expert in your field. Now the time has come for the buyer to open their wallet.
Your role is to point them toward your products and services as the best option. Going back to our foot pain example, here you could list what your product does better than others on the market, or what differentiates you from your competitors.
Your content here should revolve around your selling proposition, offering buyers the final step in the process. Those offerings can include:
eBooks

Case studies

Product literature

Free trials

Webinars

Each of these content types should be pointing at your business as the best way for the buyer to solve their problem, drawing upon the trust you've built, comparing alternatives, and ultimately asking the buyer to contact you.
Here's where you are laying it all out, and your call to action is showing the buyer what your company is all about. A free trial of your product or asking them to attend a product demo via a webinar, for example, will give them the last pieces of information they need, hopefully leading them to go with your company,
Creating content isn't as simple as finding a topic and writing something for someone to read on their way to getting on your email list. By researching and building a sound content strategy from the ground up, you can pull customers into your sales funnel and turn them into buyers.