12 Simple Ways to Perk Up Your Startup's Instagram Account
Facebook is refocusing itself on connecting people with content from friends and family. So Instagram is the go-to home for brands. Engagement is high, followers are brand-loyal, and you can achieve tangible business goals and attract more social media followers.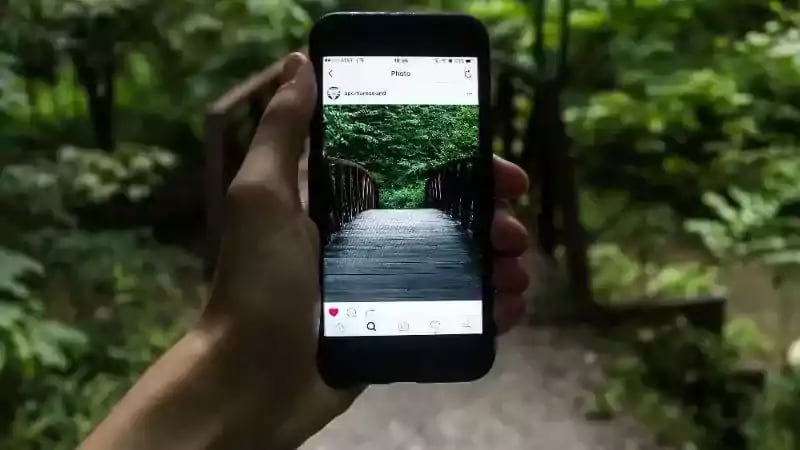 If you've never used the platform, or if you are looking to refine your existing strategy, there are tricks, settings, hacks, search options, and other features you want to know about. Here are some to get you started optimizing your Instagram account.


1. Have an Instagram strategy
The first step in creating an effective strategy is knowing, with some precision, what you want to accomplish by using Instagram for your brand. You first have to understand your goals to stay on track to achieving them.
So, spend some time setting SMART Goals for your Instagram usage. Then, put a strategy in place to meet these goals. Consider what type of content you'll post. Will your images be of people, things, nature, quotes, etc.? How often will you post? Will you publish Instagram Stories?


2. Create your Profile based on Instagram's best practices
Use your logo as your profile photo so it's easy to identify your brand. Be sure your dimensions are current and will work everywhere this photo is used. Your account name should be the same as on any other social profiles you may have. Note that there are no spaces in your username, and again use your business name. The website entry is a clickable link, so use your home page or your latest promotional page. This is the only area on an Instagram profile with a clickable link, so don't be afraid to change it in and out depending on what's relevant to your company.


You Might Also Like: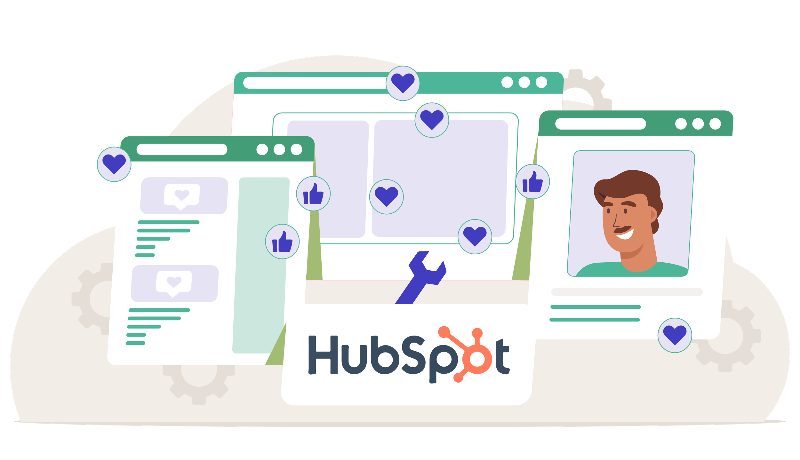 3. Know with certainty your profile is complete
Since you're a business, be sure you're setting up a business account. Doing so will make relevant options available for your profile. Be sure to use them to your advantage! Select an appropriate category for your company. This will appear under your name. This category shows, at a glance, what it is you do. Include all contact information so followers can contact you from your Instagram profile.
As you add contact information, Instagram creates corresponding buttons that appear in the Profile.
Add CTA buttons to your profile to encourage visitors to take action, whether it's to contact you, buy tickets, make a reservation, or something else.


4. Make your bio stand out
Here's where you can describe what your business does, hype your website, or place your brand's slogan. Just remember to stay in your brand's voice.
Not sure what your brand voice is or how to be consistent in using it?

You can also add emojis beneath your profile photo representing your brand. It's a chance to show some of your brand's personality. Don't use them if they're not adding value to your bio. You can use a third-party website to get unique fonts not available from Instagram. You can also add atypical characters.

You can update your Instagram Bio with announcements for a sale or live event. Timely offers help keep the bio fresh. To help grow your audience, use the Explore page that sorts the entire Instagram community by topic and keyword. Hashtag your posts with some of these words, and it can expose your content to people browsing these topics. You can also use hashtags in your name and bio section to promote your profile.


5. Get line breaks into your bio and captions
Press the 123 key in the bottom left corner of your keyboard in the app, and the Return key appears in the bottom right.


6. Give your Instagram Stories a longer life
Posts to your story are only there for 24 hours. But if you have a story that deserves more time, you can use Stories Highlights. This feature allows you to save stories together in the same space on your profile page. Give it a cover photo and a name, and it will display its Story on your profile page.
7. Get traffic to an external website
As we mentioned above, the only place clickable URLs are allowed is in the single Website box in your bio within your Instagram profile. (Check the most recent updates to Instagram Business Accounts to see if this is still a valid statement. Things are fluid!) Use your photo captions to encourage visits to your profile to get that link. Update that URL often to highlight your newest blog post, product, or offer.


8. Construct a narrative for your brand
Through your posted images, you speak to the interests and desires of your audience. In return, they give you comments and likes. Let the pictures and their captions do the storytelling for you. When people glance at your feed, they should get a defined sense of what your brand is all about. Having that defined narrative reinforces your identity and makes it easier to compose captions and choose pictures to post.


9. Share great content
Remember, you're creating a visual aesthetic for your brand. Instagram is all about visuals. Think about what you'll showcase. Sometimes it's obvious. If you're a restaurant, it's food. If you're a clothing line, it's clothes. If you offer services, you can showcase customer stories, maybe using a branded hashtag. You can go behind the scenes to highlight what goes on in the office or to introduce your staff.

Strive for a consistent look once you decide on a content theme. Consistent colors and filters add a consistency that encourages continuing to scroll through for more. Natural light is always best. Try unique angles to shoot your picture. Edit consistently.

10. Compose compelling captions
Don't neglect your captions just because Instagram is a visual platform. Captions provide the details that make the photo meaningful. Your goal is to have followers that think and laugh and feel a connection to your brand. You have to use a clear and consistent brand voice. Use your brand's grammatical guidelines. Be consistent with hashtags. Develop a set of style guidelines that can keep your captions distinct and on-brand.


11. Remember that hashtags are important
The job of hashtags is to make your content easier to find. Captions are not searchable, but hashtags are. All associated content appears when anyone clicks on or searches for a particular hashtag. This presents an excellent opportunity to get your content in front of people who aren't yet following you. Find the hashtags your competition uses, and be sure you're using them too. You can also create your own branded hashtag. This embodies your brand and encourages the sharing of photos that fit your image.


12. Grow your audience
Social platforms are all about community. You should follow and engage with relevant Instagrammers. A community relevant to your brand exists; you just have to find it. You can start by engaging with people and the brands that they're already following.

Monitor industry hashtags and comment appropriately. You can follow people who participate in the discussions. This is a straightforward way to make yourself and your brand known to people who are already likely to be interested in your content.