Dos and Don'ts to Boost Your Instagram Marketing
Instagram is the place for small businesses, new businesses, and startups. In other words, you should probably be on Instagram. There are many Instagram Marketing ideas on the interwebs about how to "win" on Instagram. We'll try to cut through the noise here, discussing the steps you need—with some specific, practical Instagram marketing tips—to establish yourself and successfully build a following on Instagram.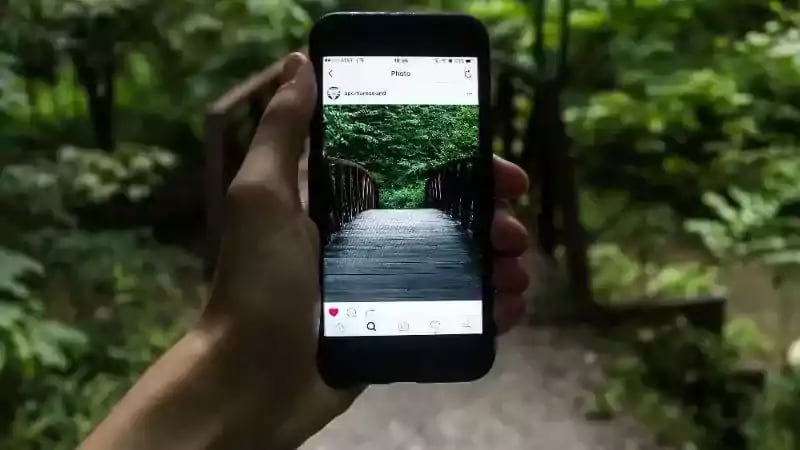 We've also included a short compilation of things to be sure not to do on your road to Instagram success. But first, the "dos."
Instagram Marketing Dos
1. Establish your Instagram business account.
All the pieces of your Instagram presence need to fit together to establish your brand. Stay recognizable.
The only clickable link on your Instagram account is in the Bio section under your name. Make a habit of updating the link often. Think about more than just linking to your website. You can do that, but you can also drive event registrations, app downloads or even encourage purchases. Vary the landing page to pique followers' interest.
Remember, you can change your bio to promote any launch, campaign, sale, etc. The bio writing formula is to say who you are and what you do briefly...and, in doing so, to show off a bit of your personality.
Okay. So, you have your bio, you have your account name, all indelibly linked to your brand personality; what's next? How do you attract more social media followers?
Instagram is about visuals. You need to have a recognizable visual identity. What will you showcase? Obvious choices are what your company makes, or your store sells, or your restaurant kitchen delivers to the customers' tables.

Customer stories and behind-the-scenes looks at your office and team members are also compelling, especially when your offering is a service rather than a product. You don't want to come off as pushing product, so get creative. How do you do that?
Share unique pictures full of personality and attention-grabbing. Lifestyle photos strengthen the feelings associated with your brand, giving you some brand equity in the process.

Consider creating episodic content: break your content into bite-sized pieces (images) and share them individually. Not only does this extend the life of any particular piece of content, but it is also a built-in way to keep people interested and coming back for more: they want to hear (or, in this case, see) the whole story.
2. Design a consistent visual look.
You create an overall aesthetic through your Instagram account that your fans grab as they scroll through their feeds.
Basic rules for top-quality, attention-getting visuals include remembering the following:
Lighter images receive 24% more likes than darker ones.

Busy visuals get 29% fewer likes.

Having one color dominate gets you 17% more likes than pictures with a busier color palette.
3. Promote events and engage followers.
Use geotags to share the location and invite followers who may be nearby. If you can build up an active following by meeting your followers in person (and showing off how great you are!), you're well on your way to creating organic brand ambassadors.
If you're not physically at the location or event, ask your audience to use a specific hashtag or to tag your account in their posts so that you can know their thoughts on the experience (more on hashtags below!).
Go a step further and share their posts on your account. Everyone loves to be recognized! And this way, your audience knows that you see them and that you're engaged (again, more on this below).


4. Practice the 80/20 rule.
It applies here. What do we mean? Limit posts that aim directly at selling your product to 20% of all posts. The other 80% is for content that engages followers and does not focus on your product or service. The focus, again, is lifestyle content.
Flesh out their story, and you'll have many ideas for posts. Who are they? What are their hobbies? What are their interests? Where do they like to shop, play, eat, and drink? What are their favorite books, music, movies, and TV? Where do they want to travel, and what do they want to do once they're there?


You Might Also Like: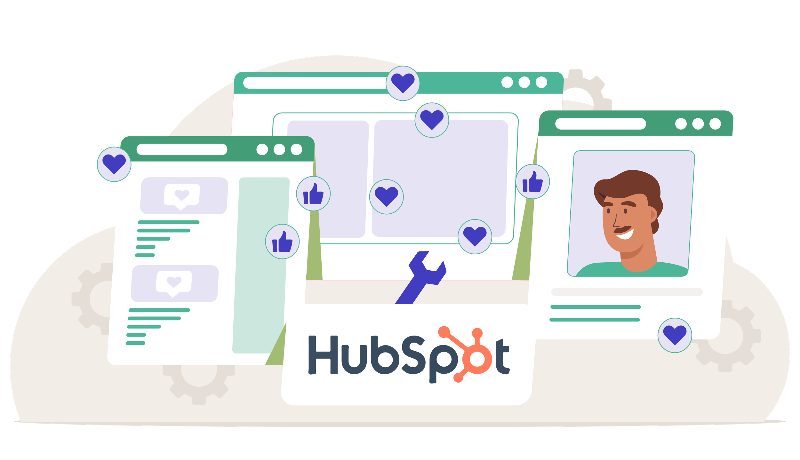 6. Use hashtags liberally.
We promised we'd talk more about hashtags. Here we go!
Your content can get buried quickly by the fast-moving Instagram feed. The only way to increase the shelf-life of your posts is by using hashtags. The hashtags group your posts into communities linked by the keywords, and they remain discoverable.
If you create a branded hashtag that boosts and represents your brand, not only can people find your posts more easily by searching the hashtag, but as we mentioned above, it can become a great way to stay engaged (and encourage participation) with your audience.
Make your hashtag brief but unique. Evoke an emotion. Be sure this hashtag fits the voice and personality of your brand and fits with every other bit of branding you've done, especially on Instagram.
Hashtags are particularly important since, unlike captions, they can be searched.
Hashtag Tips:

Make it topical by honing in on a news story or trend that represents your brand in the context surrounding the story.
Have hashtags for events: ones you sponsor as well as community events where your brand is relevant, or seen among the spectators.
For hashtags to catch on and spread fast, make them funny, cleverly constructed, or both. But be sure that your catchy, clever hashtag fits the rest of your brand's sensibilities and voice.
Proofread the hashtag. Then proofread it again. Then make it all lowercase and read it with a different eye. You know what you want to say, it just may be that the way you said it is open to heretofore unseen interpretations. We cannot stress this point enough!
The conventional wisdom is that four, five, or more hashtags put in a comment on an Instagram post can substantially increase interactions.


7. Work to boost engagement.
Keep your followers interested by rewarding them with exclusive content. Have them be the first to know about new products, services, or events. Use teaser photos to satisfy curiosity about new releases. This kind of preview makes your followers feel special and keeps them returning.
You are already curating content that subtly promotes your products while building a lifestyle story for your brand. Instagram is a good place to share sales, discounts, and any promotions you run.
You can take this further and reward those who share your content or use your hashtag with particular offers or giveaways.


8. Don't neglect your captions.
Just because Instagram is a visual channel doesn't mean you can't make great use of written content, too. Captions are the story that gives meaning to the photo. Craft captions that make your followers feel a connection. Make them think and laugh.
Write active, inviting captions. Don't repeat what's in the image; accentuate it. Your followers see the picture and move on to read the caption. If they discover a new angle there, they'll go back and look at the photo.
A caption can also be a great way to drum up interest in any sort of episodic content (as we mentioned above) that you're creating. Explain something from the image that followers may have missed at first glance, and get them on the lookout for more by compelling what you say and teasing what's to come.
9. Engage with your followers.
We've indirectly (or directly, depending on how you look at it!) mentioned this point several times already. But it deserves its paragraph, too.
Respond to comments, thank followers for their tags, re-share them and follow and like other users' content. These acts will get you more engagement. When you want someone particular to see, your message should include their @IGname.


10. Track and measure key metrics.
To attract new customers and optimize your Instagram posts, you must analyze your successes, rework the unsuccessful ones, research your audience, and repeat what's worked well.
Measure your follower count, engagement, and clicks, and use this data to refine your strategy. You developed goals way back when you first decided to be on Instagram (and if you haven't done this yet, make sure you identify SMART goals for your Instagram efforts!). Focus your research on everything you can track to see to what degree you're meeting those goals.


Instagram Marketing Don'ts
Now that you have an overview of what to do to be successful on Instagram, what follows here should be fairly intuitive. These are things you should NOT DO in your marketing efforts on Instagram and social media in general:
Fail to create a social media marketing strategy. You have to know what you want to accomplish with your marketing efforts. If you don't, you'll never know when you've succeeded, failed, or needed to revamp. This is where goal-setting comes into play.

Fail to identify your target audience. Hopefully, this came across above. You aren't going to influence everybody, so use demographics to identify the persona you are building your marketing campaign to attract.

Fail to address negative feedback. Don't ignore negative comments. They can be an opening for improvement. Start a conversation with whoever dropped the negative feedback or complaint.

Promote yourself too blatantly and too much. Keep in mind the 80/20 rule.

Spam your audience. Social media is not an advertising channel. Instead, engage in conversation.

Fail to engage. This is not just a banner space, it's about actively engaging with your community.

Fail to be sure your followers are real. This includes buying followers, just don't do it.

Have a set-it-and-forget-it mentality. You have to post regularly and interact actively.

Post content just to post content. Posts are to build community while showing your brand as a viable part of that community. Posts provide information useful to the community while showcasing who you are and what you do.

Fail to use tracking analytics. There's virtually no point in using social media unless you seek actionable insights.
Wrapping it up
The bottom line here is to remember that Instagram's social nature works to increase the more intangible aspects of marketing. You want buyer loyalty, greater brand equity, and lifetime user value. Instagram is a tool to promote brand identity.
Just as important as your products are the associations people make with your brand and the community of followers created. Don't ignore the social aspect, and make Instagram work for you.
Have a question about social media marketing? Drop us a line!