Prioritizing Social Media for B2B
Are you struggling with balancing all your social media platforms? Are you finding that there is just too much work to be done and not enough hours in a day? The last thing your business should do is give up and stop managing your social accounts. It would help if you made it a priority to manage your social media accounts for B2B better. These five steps will help you manage your social media B2B marketing strategy.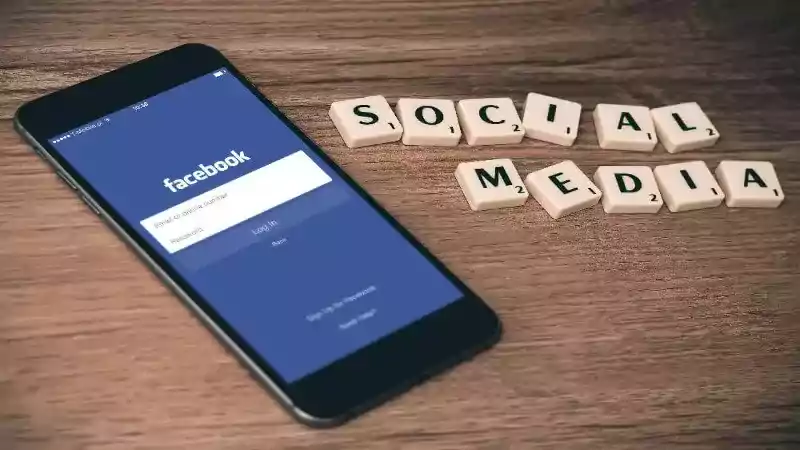 Step 1: Create SMART Social Media Goals
The SMART acronym is Specific, Measurable, Achievable, Relevant, and Time-bound. S.M.A.R.T. is frequently used in marketing to help plan, set goals, and measure success.
You must be specific with your SM marketing goals. You set your goals so they can achieve your overall business objective. Do not focus all your time on the likes, follows, posts, and comments; otherwise, focus on how your social media generates leads. Ask who you are targeting and how you will target them.
How do you know if you have reached a goal if you do not measure it? Measuring a goal helps you meet deadlines and stay focused. It also helps you track your progress and gets you closer to achieving your goals. Ask yourself how many goals you should set. It's essential to measure outcomes, not actions.
Everybody wants to set the bar high when it comes to reaching goals. However, you have to make sure you can realistically achieve these goals. With social media, it will take time to figure out the best way to approach goals. B2B marketers should focus on business objectives, vision, and values. If you find you are hitting your goals faster, then maybe think about increasing the complexity of your goals. Ask yourself, how do you accomplish this goal? How realistic is the goal?
It's important to note that every goal should have a deadline. Deadlines are created so you can be one step closer to achieving your goals. Of course, set your deadline in a realistic time frame. Ask yourself when you should start scheduling a deadline.
Step 2: Recognize SM Marketing Challenges
Nice! You established your goals, so your next step involves identifying your social media challenges. Many challenges B2B marketers come across for their social media: finding the time, measuring the ROI, and finding relevant content to share with their audience.
Finding the Time
With all the demands on our time, it can be challenging to carve out time for tweets. Developing a social media content calendar to help create time for social media is crucial. Many applications and platforms help produce and manage social media content. Many platforms have the capability to do all your social media in one place to save you time and headaches.
Hootsuite and Buffer are two social media management platforms that allow you to schedule a specific time to post your content on multiple social media channels. That way, you can avoid the headaches of waiting until the last minute to develop good, relevant content. And our favorite tool, HubSpot, will automatically post your content at optimal times throughout the day based on your audience engagement and other metrics.
Measuring the ROI
B2B marketers need to track ROI and what social media posts are generating leads. Of course, it's still important to remember the number of likes, comments, and shares, but monetarily it is more important to focus your efforts on lead generation. Lead generation is where you can clearly follow and track your success.
Finding Relevant Content to Share with Your Audience
Try to implement relevant content for your business into your social media strategy. Use outside sources to help you connect and engage with your audience. Add input to every curated content to help establish trust and communication.


You Might Also Like This Post: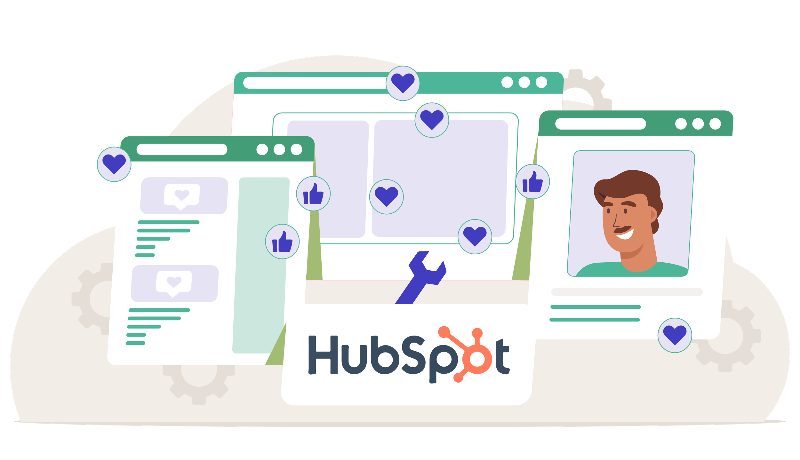 Step 3: Choose Your Beneficial Social KPIs
Social media KPIs help businesses recognize how well their campaigns are executed and if they must modify their strategy. To be successful, focus on the significant KPIs, and narrow it down to one or two. The main goal of social media content creation is to generate leads. Generating leads leads to new customers, which leads to your business making more money.
The most important KPIs to measure on social media include:
How frequently do people engage with your brand

Where people become aware of your brand

The rate of engagement that changes into conversions

The overall impact on your customers


Add Web Extensions
It is wise to download and add web extensions to your computer. There are many extensions to help you better manage, edit, and produce quality information for your audience. Think about downloading extensions that will help with your social media management. These extensions could include help with grammar and sentence structures, time management to track how many hours you spend on a particular project, SEO, and Hashtag suggestions. Many easy-to-use, helpful extensions will benefit your overall business efforts.


Step 4: Listen and Engage With Your Audience
Take time to listen to your audience. What do they need? What struggles or problems might they have? How can your business alleviate its problems? Don't just listen to your customers; also pay attention to your competitors. What do your competitors do differently than you? How can you stand out from your competition? Focus on keywords and hashtags your target audience and competitors use.
Continuously engage with your audience. You should always respond and communicate promptly. Give helpful replies so your audience knows you care about them. Find others looking for answers, then provide them with helpful tools or direct them to specific forums or blog posts. Recommend to your audience with CTAs and provide a workable link.
Ask yourself where your audience's conversations are, and then focus on those social media channels. Not every industry or business has to use every single social media platform. What makes the most sense in your industry? Pay attention to your competitors. What social media platforms are they using? Find your target audience and begin to engage and answer their questions.
Listening and engaging will take up a lot of your time. However, it is an essential part of your social media marketing strategy. It is not productive if you are doing it in each network separately. Find a social media management tool where you can listen and engage in multiple streams simultaneously. This will help your strategy be more effective and efficient.


Step 5: Create a Social Media Editorial Calendar
Creating a social media editorial calendar is essential for prioritizing your social media management for B2B. An SM editorial calendar will help keep your social media organized across all social channels and on track. An editorial calendar is an excellent place to brainstorm new ideas.
It's smart always to attach an image to text. Links should also have some type of associated imagery.

Social posts should follow the 30/70 rule—30% of your brand content and 70% of curated content for your audience. Curated content could include blog posts, news articles, webinars, press releases, etc.

Use a platform that will help post all your social channels at once.


Key Takeaways
Prioritize social media content across all channels to engage with your audience and generate new leads. Use helpful SM management tools that will benefit your business by staying organized and producing new enticing content. Create SMART social media goals to help you plan, set achievable goals, and apply your work ethic. Recognize your social media marketing problems. As a B2B marketer, make time, measure the ROI, and find relevant content to share. Focus on the essential KPIs, and modify your strategy to execute your campaign continuously and adequately. Be sure to listen and engage with your audience. Do this promptly and provide your audience with relevant, helpful tools and information they may have questions about. Most importantly, you will benefit by creating a social media editorial calendar. Find a platform with a one-stop shop for all your social media channels. Do not give up on your social media business efforts; find resources to help you in the short and long term. What are you waiting for? Start prioritizing your social media management for B2B today, and watch as your business grows!
Interested in more social media marketing tips and tricks? Check out our handy social media branding checklist!