Social Media Advertising in 2023
According to statista.com, the six biggest social media platforms (Facebook, Instagram, Twitter, Pinterest, Linkedin, Youtube, and Snapchat) continue to grow their number of users, which is already in the hundreds of millions, if not billions. In 2023, leveraging your social media channels as a marketing tool will be more critical than ever.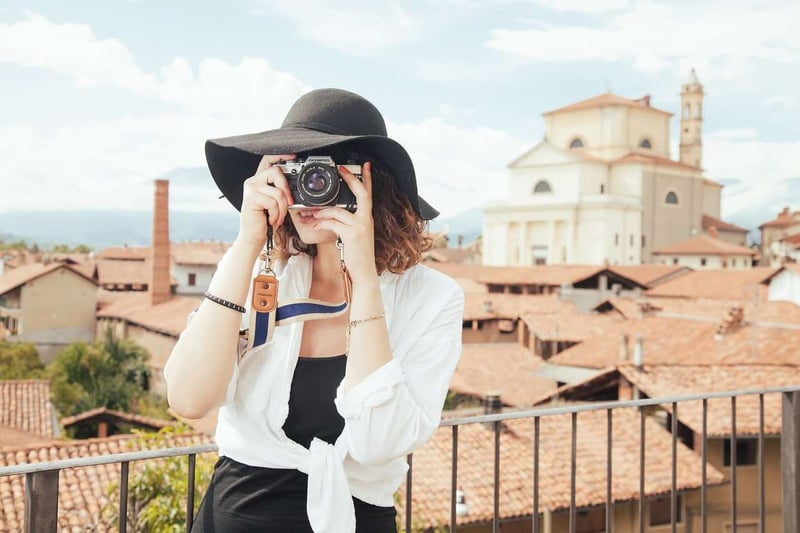 As these social media platforms grow, companies are investing more and more of their marketing budgets into social media advertising as a way to share content, build a relationship and generate some inbound attention. In 2019, social media advertising equaled 13% of global advertising budgets. Given how important and ubiquitous social media is in peoples' everyday lives, this number may sound low. Why focus on social media if it only takes up 13% of the budget globally? 13% of marketing budgets, spread over several social media platforms, sounds like an afterthought for marketing. The thing is, social media advertising is extremely cheap when compared to most traditional forms of advertising. So while social media may only take 13% of marketers' budgets, it's money well spent.
Social media ads are very cheap and very effective, and every marketing team should be taking full advantage of them. Social media is also continually growing, while other advertising media, such as cable television and billboards, have been on a slow decline over the past decade.
Outside of growth, social media advertising also offers you several other advantages.
First, you can use sorting algorithms and analytics to target your ads to specific audiences, which is impossible with traditional advertising methods. This is the main advantage of social media advertising. Being able to target audiences means you have to spend less to reach the same amount of people you'd be reaching with a larger investment in other forms of advertising.
Depending on the platform, you can have access to a variety of ad formats. Videos, text, photos, messages, shopping ads, lead ads, etc. - all capable of enticing and delighting your potential customers. As well, the differing levels of interactivity and intrusiveness work well. All are very adaptable to your budget as well.
Given how easy it is to track social media ads' effectiveness through online analytics, it's much easier to transition ads into leads and sales than on other platforms. Like the ability to target audiences, this increases the efficiency of every dollar you spend on social media significantly.
To get started, you should focus on the big seven social media platforms: Facebook, Instagram, Twitter, Pinterest, Linkedin, Youtube, and Snapchat. These are the biggest platforms, and advertising on them will net you the best results per dollar. Each platform is different in how they run ads, so we'll go through each individually.
Facebook
Not only is it the largest platform - meaning you can be sure that whatever audience you're trying to reach is on Facebook - but it's also the best place for audience targeting. The services Facebook offers are, by far, the best in the industry. Facebook advertising is a must for any social media ad campaign with a large user base and the best targeting tools.
Facebook allows you to target three specific types of audiences:
Core audiences. These are defined by their interests, age, location, behavior, and connections.
Custom audiences. These people have interacted with your business in some shape or form. Whether it's people who visited your website, used your app, or are part of your email list.
Lookalike audiences. These people are similar to the clients, customers, and leads you have already secured.
In terms of format, you can use a wide range of formats on Facebook. The most prominent being:
Image ads
Video ads
Story ads
Lead ads
Text ads
Each format has its advantage. Depending on the message you're trying to get across, you'd want to adapt your ad format accordingly. For example, if your ad is too complex to fit within one image, then you may want to use a video ad.
If you had to choose one ad format with Facebook, lead ads are the way to go. Lead ads are Facebook's strong suit, and they allow you to take full advantage of everything Facebook has to offer.


Instagram
Facebook owns Instagram, and so it gets to share in that elite audience targeting Facebook makes use of. Even though the same company owns them, Facebook and Instagram's platforms are different, which leads to a slightly different advertising system for Instagram.
Instagram allows you to run ads in 3 different ways:
Creating ads directly from Instagram. This is just promoting stories and posts from your own Instagram account.

Creating ads from your Facebook Page. This allows you to link your Facebook account to your Instagram and manage ads simultaneously between the two. A great option!

Creating ad campaigns in Ads Manager. Instagram's Ads Manager helps you take full advantage of all the advertising tools provided by both Facebook and Instagram.
The only thing you need to start running ads on Instagram is to convert your account from a personal to a professional one. Without this step, you won't be able to run ads.
Instagram uses similar formats to Facebook:
But it also includes:
Story ads.
Explore ads.
Shopping Post ads.
If you're trying to run similar ads on both Facebook and Instagram, then it's probably best to opt for the formats they have in common. This will make for a more manageable ad campaign, but at the same time, you won't be maximizing Instagram as a platform. Stories and the Explore page make Instagram unique, and not using those tools could be detrimental. Not to mention the ever-growing and carefully designed Shopping Post ads.


Twitter
Out of the big six social media platforms, Twitter is the smallest. It "only" has 330 million users, and it's not the best place to run ads since the organic reach is still one of the main factors for a brand's success on Twitter. Despite this, Twitter is still an excellent place to run ads.
Twitter's advertising philosophy is focused on five things:
Awareness. This can be understood as reach or exposure or the number of people you can affect with your ad.
Engagement. Advertising that will result in more engagement with your account's activity on Twitter (namely likes and retweets).
Follower increase.
Website clicks
App downloads.
Twitter's ad formats are quite limited. All of Twitter's ads are integrated into the service's feed, meaning they are bound to whatever format tweets are bound to - text, video, and image. This is usually more than enough for most ad campaigns, so that shouldn't be an issue for most marketers.
Twitter appears to be particularly well suited for B2B and eCommerce advertising. Twitter users spend more money online than users from other platforms, so if you're targeting those audiences, Twitter will be a perfect place for you to advertise on.
Pinterest
Pinterest is the most niche platform. Of its 300 million users, most are female. This can be a huge advantage or a disadvantage to you, depending on your target audience.
However, Pinterest isn't only defined by its predominantly female user base.
Pinterest, much like Instagram, is a platform that is more based on images. It's not much about sharing thoughts like Twitter or Facebook; it's more about seeing something cool and sharing that with your friends and followers. This makes Pinterest nicely designed to accommodate ads smoothly. If you can manage to make your ad visually appealing to your target audience on Pinterest, then they may even enjoy seeing the ad! It's not an easy thing to do, but if you can achieve it, you'll reap some serious rewards.
Advertising on Pinterest is particularly easy for businesses that can use photography for promotional purposes. For example, any business that sells food-related products can do this easily since posting good pictures of food will always succeed on Pinterest.
There are four basic steps to advertising on Pinterest:
Pick a pin, and promote your best pins to be exposed to the most people possible.
Select your target audience so that Pinterest helps you sharpen who your pins are exposed to.
Choose whether you want to pay for engagement or website visits.
Track your performance.


Linkedin
Linkedin is the best place for B2B advertising since Linkedin is the primary platform for professionals. You'll find the most success here if you aim to reach out to other businesses or try to use ads for recruiting. While not as big of a platform as Facebook, Linkedin users put a lot of details into their profiles, allowing Linkedin to offer some robust targeting options for advertisers. Linkedin's targeting has access to unique demographics, such as:
Job title
Job Function
Industry
Linkedin's precise targeting makes it very useful for generating leads. Ensure you're focused on doing this when advertising on Linkedin because that's what it's best for!
When advertising on Linkedin, you are given a fair amount of variety in terms of ad formats:
Image ads.
Video ads.
Follower ads.
Spotlight ads.
Carousel ads.
Job ads.
Message ads.
Message ads are Linkedin's most unique format. Sending direct messages as an advertisement is ineffective on other platforms, yet it seems to do the trick on Linkedin. As long as the ad is heavily personalized, and you're not sending too many messages to the same people, Linkedin users don't mind receiving message ads for the most part. Personalized message ads are particularly effective at generating leads and pursuing prospects.


Youtube
Youtube is different from the other platforms in this article because it is also a search engine. It is the second most popular search engine after Google Search. Over the years, Youtube has transitioned from being a simple directory of videos into a real social media platform. Features like creator updates and surveys are proof of this.
Youtube has always been an excellent place for advertising. Since Youtube is THE place to watch videos, it's natural for it to be the number one place for your video ads as well. Users will see these ads before or in the middle of whatever video they click on. Youtube also has access to extremely sophisticated targeting tools, which will allow you to reach whatever your target audience is with your ads effortlessly. Given the sheer scope of videos on Youtube, it's extremely easy to track your video ad onto a video that is somewhat relevant to whatever product or service you're selling. Are you making a meditation app? Youtube will put your ad before a yoga exercise guide video, and whoever is interested in yoga will get to see your ad too.
The only problem with Youtube is that it is very limited in terms of the ad formats it offers. Banner ads are on their way out, so you're mostly limited to video ads. Video ads are both the most expensive to create and the most expensive to run, so make sure that whatever video ad you choose to run on Youtube is worth the money.


Snapchat
Where Pinterest was mostly female users, Snapchat is home to an overwhelmingly young user base, ages 15 to 25. If your target audience is youth, then Snapchat is the place to run ads. Together with its young audience, Snapchat offers newer, less conventional formats for your ads:
Story ads (like Instagram)
Sponsored tiles in Snapchat Discover
Augmented reality (AR) lenses


AR lenses are Snapchat's unique advertising feature. An AR lens allows users to create and capture a moment and share it with their friends within an environment designed to serve as an advertisement. Together with Snapchat, you create the template for this AR lens, but that's it. You let the users do the rest of the work for you. They use the AR lens and spread awareness of it to their followers.
Remember that Snapchat is all about short bursts of information and stimulation. A 30-second video ad can work on Youtube, but that's not what Snapchat users are interested in seeing. If you plan on advertising on Snapchat, make sure to condense your content as much as possible, even to the point of making everything bite-sized.


Keep an eye on TikTok
TikTok has emerged onto the scene very recently and already has a much larger user base than Snapchat or Twitter, at more than 1 billion users! This platform is here to stay. While advertising options are very limited since the platform is still in its infancy, you should keep your eyes peeled for when TikTok embraces advertising more readily. Here are some key takeaways from advertising on social media:


Important takeaways across all platforms
Identify your target audience: It's important to have a clear understanding of who you want to reach with your ads. This will help you create more effective ads and target them to the right people.

Choose the right platforms: Different social media platforms have different user demographics, so it's important to choose the platforms that are most likely to reach your target audience.

Use visually appealing and engaging content: Social media users are bombarded with content, so it's important to make your ads stand out by using high-quality, visually appealing images and videos.

Use targeting and retargeting options: Many social media platforms offer targeting options that allow you to show your ads to specific groups of people based on factors like age, location, and interests. You can also use retargeting to show ads to people who have already visited your website or engaged with your brand.

Monitor and optimize your campaigns: It's important to track the performance of your ads and make adjustments as needed. Use tools like A/B testing to see which ads are most effective and make changes to improve their performance.