5 Interesting Statistics About Recruitment Marketing
Ask any recruiter in today's talent acquisition landscape about what drives their day-to-day, and you'll hear the same thing: statistics.
Data. Reporting. Analytics.
This information helps drive the narrative about whether your recruiting practices are successful and, ultimately, whether your overall recruitment strategy fills the positions you need with the right people in a timely and cost-effective manner.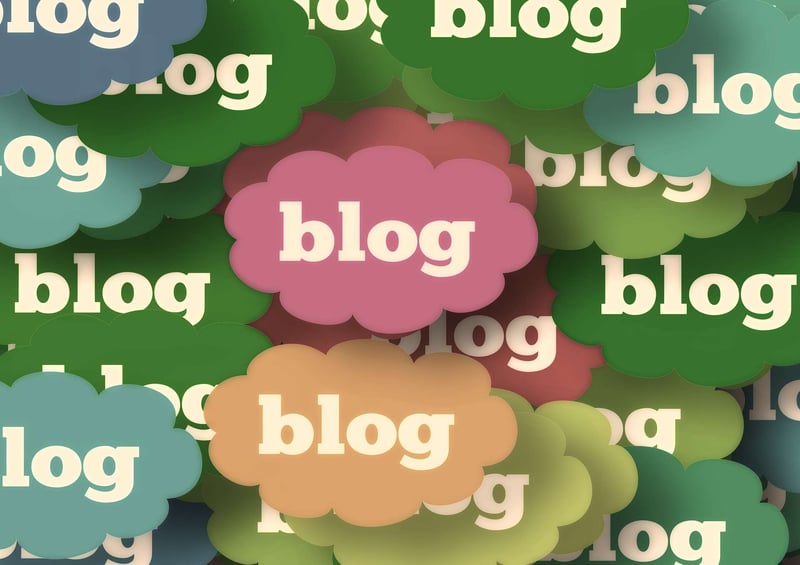 With this in mind, let's take a quick look at five interesting statistics about recruitment marketing and why these stats should matter for anyone considering how a recruitment marketing mindset can impact how they place people in long-term, rewarding careers.
Whether time-to-fill or cost-per-hire, today's talent acquisition specialists leverage data and reporting to move and respond to their challenges in a more nimble, effective fashion. And this is where digital marketing campaigns via career sites such as LinkedIn or Glassdoor, social media campaigns, email campaigns, geofencing, and other digital efforts help recruiters reach, engage, and hire today's top talent. But given that stats are just part and parcel to what's top of mind for today's recruitment specialists, the question becomes: What current statistics drive the behavior, methods, strategies, and architecture of today's recruiters? What data points are helping to tell the story of what today's talent acquisition looks like and how recruitment marketing is helping to disrupt how human resources teams go about finding today's top talent?


46 percent of recruiters see their job more as marketing
It makes sense that we start with this state, given the title and focus of this article, but what's perhaps most stunning about this figure is that it's only 46 percent. This means that more than half of today's recruiters still don't view a large portion of their job from a marketing perspective, which means those with a significant advantage in today's uber-competitive marketplace. With so much of today's job and employment marketplace residing in the digital space and dependent on user reviews (or employee testimonials), social media interactions, or the ability of a recruiter and job seeker to communicate directly and in an effective manner, it's become essential for recruiters to assume more marketing-esque roles to fill their positions with the right candidates.
What's essential here before we move forward with a handful of additional recruitment marketing statistics is this: it's not too late. For recruiters looking to disrupt their sandbox truly, there is still time to make a sizeable impact by adopting a more marketing and employer-branding-minded strategy instead of merely waiting for a resume to hit your inbox.


75 percent of professionals are passive job seekers
Suppose this is true (according to CareerArc). In that case, that means ¾ of the applicant pool relative to your industry is A) not looking for a career change, and B) needs to be heavily persuaded or enticed to learn more about your company and how what you can offer them in terms of incentives, empowerment, work-life balance, perks, or competitive advantages for their career tract compared to their current employer.
This is where a robust recruitment marketing strategy does the heavy lifting. Maintaining an active social media presence with an eye to employer branding and talent acquisition, updating your profile or company page on sites such as LinkedIn, Indeed, and Glassdoor with relevant, engaging photos and video, and ensuring your website speaks to 'what's in it' for potential employees (as opposed to only your accolades or recognitions as an employer), will not only stoke the curiosity of the passive job seeker but also ensure you remain top of mind when that job seeker decides to enter the employment landscape actively.


1 in 10 hires comes from social media
A recent survey by Clutch found that 1 in 10 hires in today's job market came directly from content, engagement, or interaction between a recruiter and candidate on social media. This shouldn't be that shocking given the proliferation of social media in sales and marketing and employer branding strategy, but let's examine a couple of reasons why 10 percent of today's hires come from a social media platform:
Ease and speed of communication between a recruiter and a candidate: Whether through DMs on Twitter or Messenger on Facebook, recruiters and candidates can communicate not only faster but also from anywhere in the world at any time. Gone are the days when 5 pm meant no more emails or messages to return. Today, potential job candidates (especially those in high-demand or niche industries) expect recruiters to engage them in platforms or digital spaces where they already are.
Cost-effectiveness: Let's examine the cost for a recruiter or company to maintain an active social media profile – that's right, zero. Recruitment teams communicate with top talent and leverage social media, thus reducing expenditures and increasing efficiency.
Referrals: A friend on Facebook knows you're exploring the job market, so they tag you in a post from a company where they feel you would be a good fit. You explore the company's social media profile, view the job posting, and apply. From a recruiter's vantage point, that's about ¾ of the work done for them in terms of providing candidates a front door to walk through.


Employees are 3X more trusted than employers
Leading career networking site LinkedIn recently reported that employees are trusted 3X more than employers when it comes to messaging and how passive and active job seekers perceive a company. That means such recruitment marketing components as employee testimonials, employee reviews on site like Indeed and Glassdoor, and any referral-marketing-based strategy where employees spread the good word about a company's attributes or standing within the industry holds much more weight than anything your recruitment and marketing team can create.
But what this means in terms of recruitment marketing strategy is the desire of potential job candidates to hear directly from current employees. This means relying on stock images on social media, overly-produced or 'glossy' videos, and other content that lacks authenticity or doesn't place emphasis on employees feeding the narrative about you as an employer will likely fall on deaf ears or simply be white noise.


78 percent of marketers believe video moves the needle
This should be a given at this point, according to Wyzowl, but 2020 is a visual age. Whether it's Instagram, YouTube, or even TikTok, images (static and dynamic) are the lifeblood of content strategy, and recruitment marketing is no different. Not only are videos more easily digested compared to traditional text, especially on social media platforms, but the video also gives you more latitude to rely on the direct words and insights of your employees (see our last point above). It also helps tell your story in terms of your employer branding.
Video content is also easily shareable, more apt for reporting and analytics purposes (it's easier to gain metrics on how long a video was watched or which segments or parts of the video drove a more significant response compared to text), and also demonstrates to a potential job candidate that your company is game for adapting to technology, new ways of thinking, and how people are communicating and sharing ideas..