Social Media Marketing Habits to Break
Social media marketing is more complex than it seems at first glance. Yet it has become a virtual requirement. In digital marketing, you must include a social media strategy. You do your best to be genuine, responsible, reasonable, and intelligent. You need to keep posting consistent, high-quality, and engaging content. When looking to attract more social media followers, you must keep up with social media trends and constantly improve your work to avoid falling behind.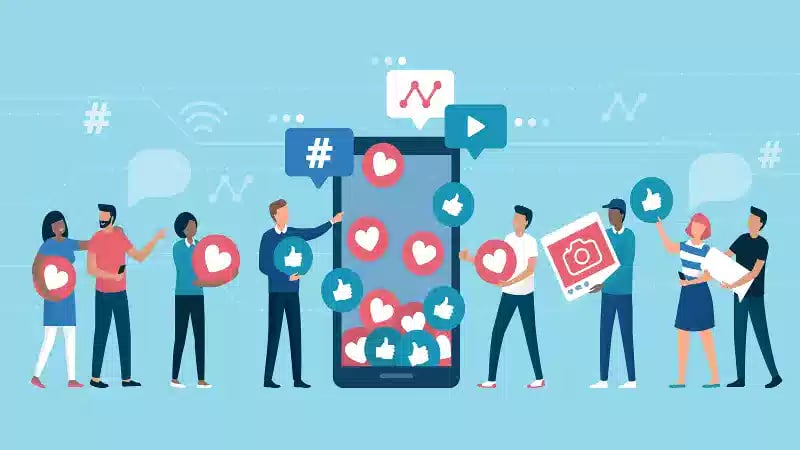 You will be more likely to turn readers on instead of off if you replace any bad practices you've fallen into with good ones. Here are some things to stop doing and others to start and keep doing on social media.


Metrics and Analytics
Stop

: Failing to use analytics.

Analytics on social media can be intimidating. For starters, there can seem like so much data to mine. Conversely, some things your brand might want to track can be nebulous and impossible to calculate.

But don't give up on social media marketing analytics!


START

: Using the right analytics tools

You need a solid set of social media analytics tools. There are a lot of good choices out there, and your specific choices depend on your exact goals and budget. Combining these metrics and other metrics you deem relevant as you investigate further will give you a clearer idea of how your current strategy is performing and what you might need to change.
Stop

: Focusing only on vanity metrics.

There seems to be a correlation between the amount of time consumers spend with a brand online and the likelihood of purchasing from that brand. And certainly, there is something to be said for positive consumer sentiment. But if you are content just to track the number of followers you've gained and the number of likes you're getting, you're making a substantial mistake. You need to base your social media marketing success on more than just these types of vanity metrics.

Community growth and engagement are valid pieces of your marketing puzzle, so you would be better served by including metrics such as impressions, website visits, time spent on the site, conversions, and bounce rate. With these, you can see how social media activity helps you meet your business goals.

It's fine if sometimes the main objective of your social media marketing is brand awareness. Then you want to push for as many impressions and brand engagements as possible. Avoid judging your social media marketing activities only by follower growth or engagements.


Stop

: Being passive when it comes to analytics

Rather than reviewing detailed reports to learn what worked and what didn't and what opportunities lie on the horizon, many brands post daily and hope for the best. But instead of just waiting for good things to happen, you should organize your data to evaluate where your marketing is working and where it needs modifying. Improving the data you collect ensures you're not wasting time, money, or resources.


Promotional Content
Stop

: Being too sales-y

As often as they're warned against doing so, countless brands are still guilty of being too self-centered and sales-y on social media. These brands put up their promotional information and reply to comments with only sales in mind. But that's not what social media is for. And that's not what makes social media marketing an effective tool.

Instead, brands need to use social media to grow a following of customers and prospects related to their niche. This can be done by offering entertaining, helpful, and relevant content in a voice that showcases just who the brand is.


START

: Tapping into your brand's personality

Use your social media presence to enhance and develop your brand personality. Don't know what your brand personality is? Then you need to back up and start there. We've written extensively about this process, and you can find an entire article on why your brand personality matters here.

In short, depending on your brand personality, you can tailor your content to your intended audience. Maybe you're humorous, a bit off-kilter. Or maybe your company is downright professional. If you're consistent with your brand personality, folks will come to your site because they know you and can trust you to be who you are and say what you mean.

If you work to establish your brand and its personality, you'll realize that being overly sales-y just doesn't fit. No one likes the person who only talks about how great they are. That person comes off as superficial, short-sighted, and lacking self-awareness. The same goes for brands. If all you do on social media is talk about your products and services, your audience will view you as self-centered and boring. Worse, they'll likely unfollow your accounts and trade you in for a competitor.


You Might Also Like: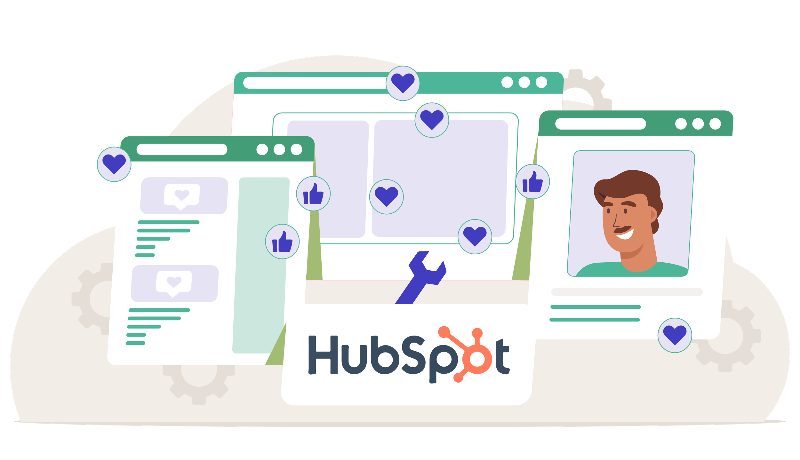 Stop

: Failing to Use Pareto's Principle of 80/20.

Pareto's Principle comes into play here. In this context, its application translates to 80% of your content should not be promotional. It is to engage your audience and get them talking and commenting. This gets your brand name out and shows your brand's personality. This should be educational, relevant content, or of general interest to anyone looking for brands in your niche. The other 20% can be promotional—coupons, contests, and special product promotions.

Don't do a hard sell as your promotional content. Instead, explain the newest technology behind your latest product, for example. Offer information of value to the internet at large, or at least post something of interest to your target audience.

Rather than promoting your product in every post, be sure your content includes what makes a post go viral; something clickable, playable, and shareable.


Comments/Feedback
START

: Responding to feedback promptly

Using Twitter and other social media platforms lets you respond to customer complaints in real time. You can directly interact with customers to address the praise or the problem they present. This generates goodwill; the faster the praise is appreciated or the problem is solved, the happier the customer is with your business.


Stop

: Dismissing negative feedback.

Notice how we didn't specify what kind of feedback a brand should be responding to? That's because focusing only on the good and dismissing the bad can harm a successful social media marketing effort.

Admittedly, no one likes to hear and read about something they care about not being up to par. For brands, it can be especially challenging to see a bad review or a negative comment on a social media site that's public to the rest of the world. You may be tempted to ignore the said comment or delete it to mitigate the damage and keep it from spreading to your follower base.

This is not the right course of action.

For starters, it shows that your brand isn't willing to work with people or accept any form of criticism, constructive or otherwise. If you delete a negative post or comment (or even if you just ignore it), astute followers and fans of your brand will notice. They'll likely draw further attention to your action or inaction, which can spiral into an even worse social media situation than the fallout from the initial comment.

Taking it back to the first point of this section, the better course of action is to respond to negative feedback promptly and appropriately. Acknowledge the concern presented and try to offer a worthwhile solution. Anything you can do to make the disgruntled party feel seen and heard will go a long way toward solidifying your brand as one willing to work with people and own up to any shortcomings.

Other followers and fans will take note.

For further reading on the topic of social media marketing, check out our posts: