A Beginner's Guide to Social Media Marketing in 2023 [Video]
Chances are that, if you're reading this guide, you are either intimidated by social media marketing or you think you must do it but hate being torn away from your core business—or both.
However, neither of these objections needs to be true. With a little effort, social media can deliver immense returns on your investment and do so in a way that enhances, not distracts, from your company's focus on delivering great products to excited customers.
We share a few tips for how you can cut through the social media buzzwords, reach your customers, and continue to grow your business.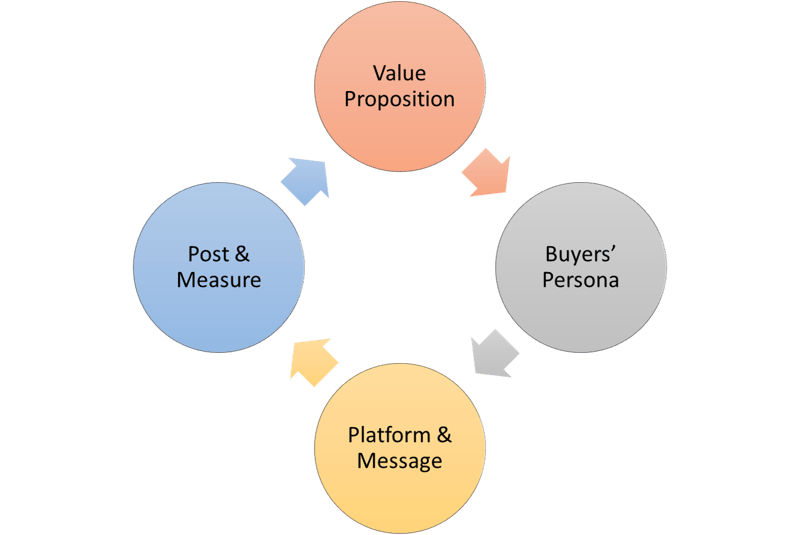 Start With Your Value Proposition
What is it that you are offering customers that is unique and exciting? What are the problems you solve, the experience you offer, and the face you present? You're a passionate business owner or operator, so think about what excites you about your company and distill it into its essence.
Create Your Buyers' Personas
Buyers' Personas may sound complicated, but it's pretty intuitive. If you imagine yourself sharing your value proposition with someone, who would you be most excited to share it with? A venture capital investor, a potential business client, or your neighborhood? Now, imagine someone was just to hear a value proposition in a passing conversation; who would get entirely excited alone, without any prompting or sales pitch?
Once you have your first idea, try to add even more detail. Your venture capitalist isn't just anyone. She lives in California, subscribes to the Wall Street Journal, loves technology, and fears missing out on the next big thing.
Your neighbor, though, is much older. His only contact with the internet is sharing memes and articles with his family on Facebook, and, far from a fear of missing out, he longs for anything that will remind him of his younger days in the 70s. The more detailed your imagining, the more effectively you can craft and deliver your message.


Choose Your Platform and Message
Like how you might choose between a printed flyer or a magazine page, you can choose between social media services—each provides a distinct format and audience. Based on your buyer persona, think of how your message's content, format, and channel would most likely reach your target audience. Real quickly, let's go through the big ones.
Google: has the largest audience, excellent analytics, and great ad targeting and re-targeting. However, your formatting is often constrained, and your click-through numbers may be disappointing vs. the number of views received.

Facebook: has the second largest audience, in-built ways to analyze your results (Facebook Insights), and can be easily integrated with a company Facebook page. However, Facebook's engagement is not always the best for specific customer segments such as business clients, youth customers, etc.

Linkedin: is the premier business-to-business social media site and also comes with in-built analytics. Linkedin is much more specialized because it is only for business-to-business marketing.

Twitter: is excellent in building brand awareness and serves exceptionally well in the secondary role of responding to customer service questions; however, it has far less support for direct advertisements to customers and very little applicability for business clients.

Snapchat & Instagram: both focus on a youth customer segment (14-25) and are oriented almost entirely around the picture and video messaging.
Post & Measure
Once you have your tentative plan, it's time to begin. First, you know at least some base metrics (sales, visits to a website, etc.) that you would like to see improved. You can now begin posting your content.
Generally, give yourself three months of posting content to measure your results. Then, at the end of your chosen period, ask yourself: who did my content reach, what did they find most engaging, when were they seeing my content, and where were they engaging most?
The more you post, the more critical measuring will be. After all, what you're after isn't gaining a social media following to be popular—you want to reach the right person with the right content to generate reliable sales. Generally speaking, you want to review your content and metrics once every three months in-depth and compare your results to your initial baselines.
Additional considerations should include the following questions:
What is your posting frequency and timing? How do you see that relating to engagement and sales?

How does your investment in social media in terms of hours and money spent relate to increased user engagement? How does that compare with other investments like cold calling, face-to-face networking, etc.?

What are the topics and keywords that seem to get the best results?

What are your best and worst-performing posts? Can you figure out what the difference between them was? If not, you may consider re-posting and sharing, as content often does not catch until the 2nd or 3rd post.

How often and where is your content mentioned and shared by other users and channels?


Wrapping It Up
Once you have completed this process of creating a value proposition, buyers' personas, choosing a platform and message, posting, and measuring, you will have expanded your company's reach, and you will be able to continue to refine and expand your social media campaign. The technology and exact methodology may be ever-changing, but with this fundamental methodology, you can succeed no matter the time or channel.
Want more assistance with growing your social media efforts?