22 Ways to Improve Your Writing for Social Media Marketing
Social media writing can throw even the most seasoned marketer for a loop. But we all know a social media presence is a necessary weapon in your marketing arsenal. So what should you do? Social media success starts with what you write and how you write it.
Indeed, you can make the reader feel something, take action, or be more informed simply by paying attention to your social media writing habits. Social media etiquette differs from long-form content etiquette, and the interactions with your readers come at you fast and frequently. So what should you do?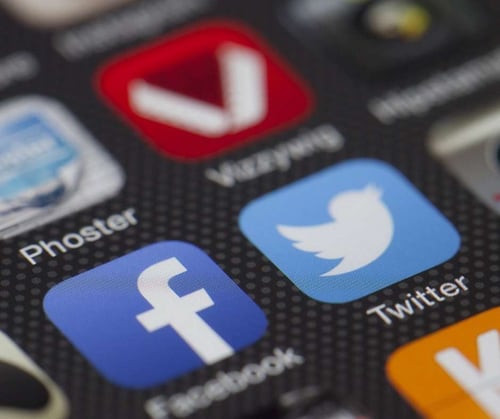 Let's start with the "write stuff."
1) Write for a beginner
This is not dumbing down; it's forcing you to write clearly, de-emphasizing all the jargon and catchphrases, even the acronyms. It's about writing for someone new to your industry or sector.
Say something genuine, and tell the reader your important and useful message. They'll stay and scroll instead of stop and leave.


2) Write for your audience
Always keep in mind the reader's perspective; make them the center of attention. They don't care about you or what you do. They want to know how what you do will benefit them. Detail how their lives will improve with your product, be it attitude, goods, advice, or technical know-how.
Write on social media with your audience in mind; most of your competitors don't.


3) Write with a purpose
Articulate the purpose of your content. Too often, we write to write. That doesn't engage. What action do you want the reader to take? To click the buy, call, or contact us button? Maybe you want them to feel something. Empathy? Bliss? Informed? Smart?
Social posts are usually a top-of-mind selling opportunity. It's also an opportunity to build, show, and share your brand.


4) Write to make a connection
Organic social posts should be written to inform, entertain, or just make that connection with your audience.
Avoid pushy, sales-driven messaging.


5) Write a clear message to match
You want your audience to see that the post and the destination page match. After they respond to your CTA and convert, they can wander your site.


6) Write to invoke curiosity
What you write is meant to generate a desire to know more in each audience member, whether that be more about your company, your brand, or your product.
Invoke the audience's curiosity to find more answers to questions they may, or may not, have known they had. Or give them something new to chew on to generate other questions and find those answers.


7) Write to each network
Every social media network is different, and their feed algorithms change regularly. Be sure you know each one's current best practices. Understand the purpose of each network and what works best on each one.
Different audiences. Different purposes. Different expectations.


8) Write with consistency
People expect social media accounts to have a consistent voice.
Your presence needs personality: this is your voice on social media. And, it needs to be a consistent voice—one that's both true to your brand and adjusted to fit each social network you're on. Your tone is the inflection you apply to your voice.
Best practices for writing social copy


9) Know your brand
Good social writers understand your brand personality and bring it to life in their copy.
Is your brand personable: fun, warm, and inviting? Or is it professional: serious, authoritative, and orderly? Or is it both: tying fun content into more professional themes?
Get your hands on a copy of your company mission or values statement. These guidelines explain why your company exists and what you do. This will help you set brand identity, purpose, core values, personality, and visual and voice tone.
If your company has a style guide or social media playbook, internalize it. Here you'll find sample posts and headlines, voice and tone examples, best practices for calls to action, and more.


10) Know your audience
Who are your customers? What are their values, concerns, and interests?
Write in a way that puts your audience at the story's center. How? Say "you" more than you say "us." It's important to know your audience. Survey them if you have to. You need to know who you're writing for before understanding what they want from you. Create a social media audience persona. Personas are a key tool for understanding your audience. They should have real quotes, challenges, goals, needs, attitudes, and behavior.
Read the comments on your social channels. Note your audience's vocabulary and tone.


11) Know your competition
Seeing what kind of content your competition is writing can help inspire your approach. Check out some of your competitor's social profiles and make a note of the following:
What does their brand voice sound like?
Does their content appear to drive engagement?
If this company were a person, would I want to talk to them?


You Might Also Like: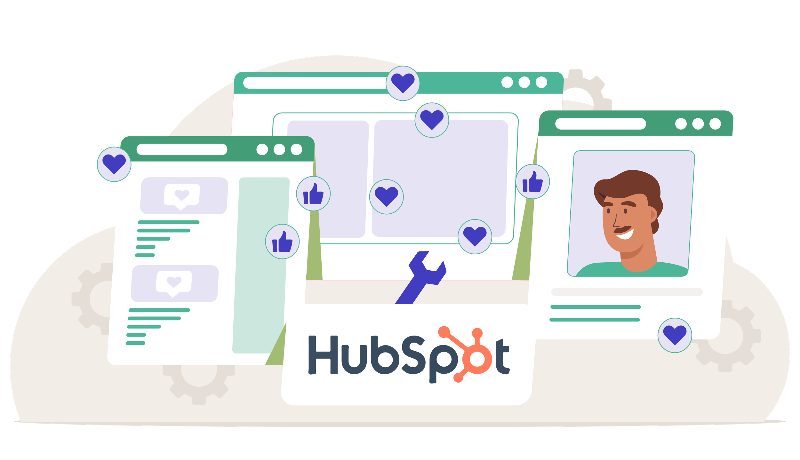 12) Write stuff people want to share
You want to find the overlap between what matters to your company and what matters to your audience. Social media is about generating conversation and building connections and relationships.
People want to share things that offer value to others: content that's helpful, entertaining, and worth paying attention to. Write messages that show appreciation for the audience.
What does your company have to offer? What void are you filling? What challenges are you helping your audience address?
People share opinions on social media a lot. As appropriate to your audience, take a stance on something or support a cause.
13) Answer these questions
Goal: What does this social content need to do for your company?
Audience: Who will it reach and why?
Delivery: What are the options for sending this message?
Call to action: What specific step must your audience take to advance your mission?
Image: What mental picture do you want the reader to keep?
Essence: How do you want your reader to feel?


14) Connect to your audience
Write a strong social message that hits the right chord with the right audience. Keep it concise, conversational, and user-centric.
Write in a way that encourages the audience to engage with your copy and respond.
Put your most compelling information upfront. Write bold, confident statements. Be sure your CTAs elicit the desired action from the reader.


Additional Tips and Tricks
15) Keep it casual
Avoid long or convoluted sentences
Stay away from commentary
Don't use a long word if a short one will do


16) Keep it short and simple
Your social media page is for a link to your blog. Don't copy and paste an entire blog post on the social media page
It's okay to use emojis to illustrate a point instead of verbalizing (just not too many)
Use fewer words as a teaser for your link, video, or infographic


17) Think about your call to action
Be punchy and direct with your CTAs. Test a variety of CTAs and optimize continuously.
Ask a short question or make a short, impactful statement to generate interest
Don't confuse your readers by asking more than one question at a time


18) Keep it personal
Remember, informal language works better on social media
Tailor your style and words to suit each of your social networks
Speak directly to each fan to improve engagement rates


19) Be prudent with punctuation
Incorporate meaningful hashtags in your sentences (particularly on Twitter and Instagram)
You don't have to use the entire character limit. Short sentences are best
Write with impeccable grammar and perfect spelling. It'll help you gain trust.


20) Write great replies
Your replies should always be in brand voice
Your replies should always be friendly, polite, and informative
Don't be afraid to pass a client to your support team. Just be sure all the style information is communicated


21) Check spelling and grammar
Don't rely on the spellchecker. It may detect incorrect spellings, but it won't always tell you if your sentence is grammatically correct or if the intended word is the one you typed
Don't rush. Read your post out loud before actually posting it
Run your piece through a grammar-checking tool or online editors like Grammarly or Hemingway Editor


22) Learn to write great captions
Simply link to a blog or product page
Include a link to purchase or view the product
Keep sentences short and compelling
Keep this list in mind as you take on the world of social media content and marketing, and you'll be set to create content that engages and delights your audience. That engagement will ultimately lead them into your sales funnel and toward conversion.