Inbound Marketing, Social Media Marketing, and SEO. Oh My!
In the simplest possible terms, social media marketing and SEO are tools used within inbound marketing.
Once you move past that level, however, it gets a bit more complicated. Let's start from the beginning.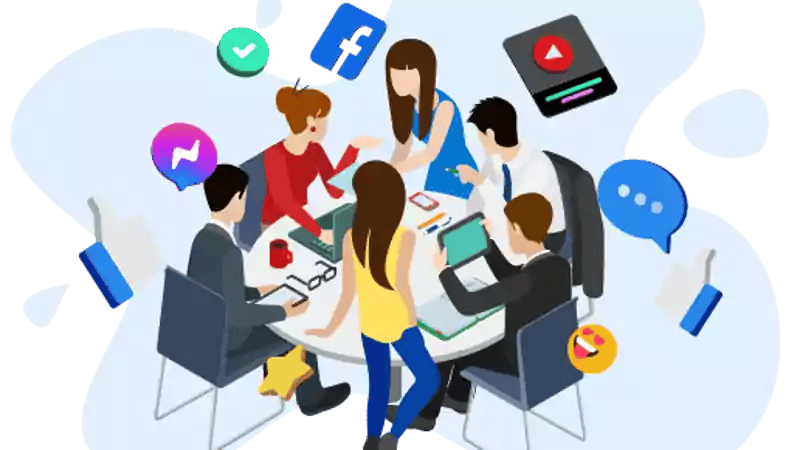 According to HubSpot, inbound marketing is a methodology for attracting, engaging, and delighting your customers using various tools. Inbound tactics use online content to attract customers to the company's website by providing content tailored to your target audience/buyer personas and needs. This content provides information relevant to the topics they are searching for and answers questions they might not know. Your blog may be the most powerful of these inbound marketing tools.
Inbound Marketing is a business methodology that attracts customers by creating valuable content and experiences tailored to them. While outbound marketing interrupts your audience with content they don't always want, inbound marketing forms connections they are looking for and solves problems they already have.
Providing excellent service throughout the entire marketing process and after the customer has purchased from you sets them up to become advocates for and promoters of your brand. Excellent service is its marketing strategy. The delighted and empowered customers will advocate for your business through online and in-person networks.
Inbound marketing activities draw visitors and not by making a ton of noise to get their attention. It's about earning the attention of potential customers, making the company easier to find online, and drawing them to the website by producing interesting and helpful content. If you're doing Inbound Marketing right, you're aligning the content you publish with your target audience's interests. Thus, you naturally attract inbound traffic that you can convert to customers, close deals with, and delight over time. Hopefully, they go forth and advocate your goods and services for you.
#2: What is social media marketing?
Social media is a core component of inbound marketing methodology. Using social media for marketing allows you to connect authentically with your audience personally. Doing so allows you to humanize your brand. Promoting your brand and content on various social media platforms increases brand awareness, drives traffic, and generates leads. Social Media platforms include Facebook, Twitter, LinkedIn, and Instagram.
For social media marketing to be successful, companies must create content to promote their products and services, and that content must be tailored to the specific platform where they share it. Paying attention to each platform's particulars and audience demographics and keeping a well-organized social media content calendar enables companies to boost conversions and increase brand awareness by driving engagement. Engagement includes things like shares, comments, likes, and reposts.
They further bolstered brand awareness by including links to their website in their profile, bio, and posts. And because they're communicating with an audience of people who have opted to engage with them by following their account, these companies will also attract more social media followers, see improved lead generation, conversion rates, and increased sales.
Social media enables you to build lasting relationships by connecting and engaging with your followers. This happens when you interact with them on your posts, responding to comments and questions. You provide answers to questions, relevant, helpful information, and links to potentially useful sites. You can ask them questions about your products and identify their pain points. You can create giveaways to build trust further and show how much you value their input and support.
You can keep tabs on your competitors via social media. You can see what tactics are working or not working for them, as well as the campaigns they're implementing for the products they're promoting. You can also see the level of interaction between these competitors and their followers.
You Might Also Like This Post: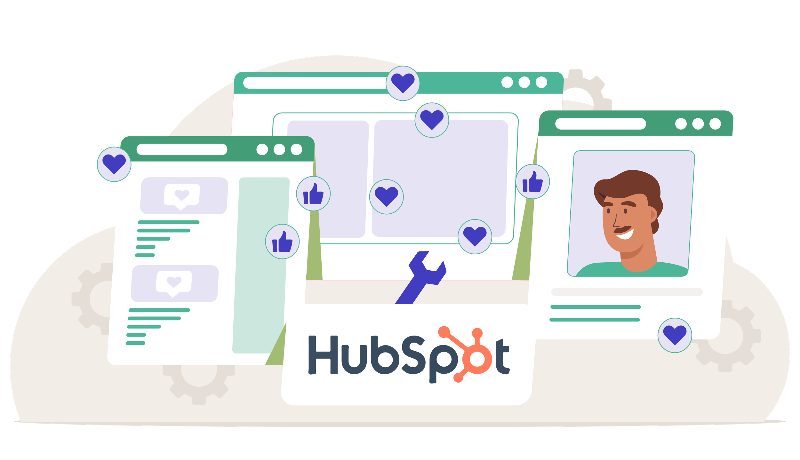 #3: Where does search engine optimization (SEO) fit in?
SEO is optimizing a website and its content to receive a higher ranking and thus receive more website traffic from the SERPs (search engine results pages).
Digital assistants such as Siri or Alexa can now address short, informational, spoken queries. They have also started to process more local, conversational, and customized searches. As a result of this emerging behavior, businesses are responding and changing how they frame information. Instead of catering to Google's manual search algorithm, you can optimize your content by framing it around questions.
When you optimize your website to rank higher on SERPs, you increase the amount of organic traffic to your site. There are various ways to use SEO to generate qualified traffic for your website:
On-page SEO focuses on all the content on the page when you look at a website. Thorough keyword research and specifically determining a keyword's search volume and the searcher's intent can help you answer questions for prospects and rank higher on the SERPs. Using relevant alt-text descriptions and meta tags is also part of on-page SEO.

Off-page SEO focuses on any activity that's off the page and can be optimized to increase traffic to your website. Primarily this means inbound links or backlinks. The relative authority of the publishers you link from, and the number you link from, affect how highly you rank for your keywords. You need to network with other publishers, write guest posts that link back to your website, and generate external attention to get the backlinks you need to move your website up the SERPs.

Technical SEO focuses on the backend of your website. This refers to how your pages are coded. Forms of technical SEO that can increase your website's loading speed include image compression, structured data, and CSS file optimization; this is an important ranking factor for search engines like Google.


Why hasn't there been any discussion of content marketing?
Our purpose here today was to differentiate between inbound marketing, SEO, and social media marketing, and we've done that. But just a few words about content marketing seem called for in this context. Content marketing is a strategy that uses helpful, entertaining, and interesting content to increase brand awareness and perception. The goal is to become known to future consumers/clients rather than just being an annoying brand that continuously screams advertising messages.
Content marketing is a subset of inbound marketing: there is no inbound without content. There is debate as to what counts as content and what is not. Blog posts are content; infographics, ebooks, white papers, and videos are content. Social media posts can be content, but not every tweet is content regarding your inbound marketing strategy.
Content helps fuel your inbound strategy, but other inbound projects, like technical SEO, freemium trials, or interactive tools, can exist outside the content marketer's scope. Your inbound initiative should include content assets but not be limited to them.