Mastering Inbound Links: Tips for Boosting Your SEO [Video]
In the world of SEO and organic traffic generation, what Google says, goes. And two of their stated top three factors used in determining domain authority and ranking are quality content and inbound links.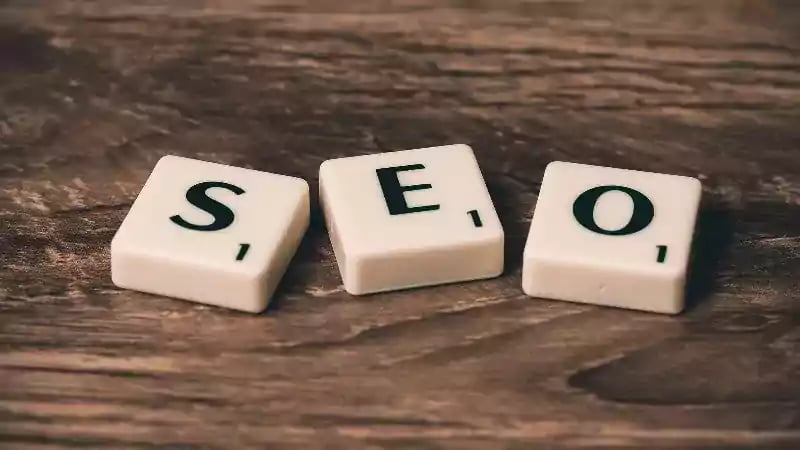 These inbound links sound essential for your overall content marketing strategy, right?
Inbound links account for up to 50% of a website's search engine ranking.
Our question for you is this—do you know what an inbound link is? And perhaps more importantly, do you know how to use them to have the most significant positive impact on your SEO results?
We'll dive into definitions and best practices in a moment, but first, we wanted to give you a quick summary of why inbound links (also known as backlinks) are so darn important to search engine results.
First, inbound links drive traffic to your site from social media posts, press releases, guest blog posts, and more. Any time you, or anyone else, post a link to your content, that's a backlink. And second, they increase your SEO pull organically by teaching the search bots how valuable the content being linked to is.


Definition Time: Just What is an Inbound Link?
Not to sound flip, but they're exactly what they sound like—links that point people inbound to a page within your domain.
To take it deeper and bring in the SEO, consider inbound links as votes of confidence. They're the internet's way of saying, "This is good stuff; you should trust it." That goes for both your readers AND the search engine bots.
When you leave a comment on an industry blog with a link to a relevant pillar page, that's an inbound link.

Any time you write a guest post with an author bio containing a link to your about me page, that's an inbound link.

And when you're featured in an article on an industry news site, any links they include that take readers to the content on your site, well, that's an inbound link too.


All of these scenarios increase your domain authority and SEO pull. However, there will be some differences in the domain quality where those links appear. For instance, the blog of a recognized industry thought leader would give a link there more pull than a directory site. We'll have more to say on authority in a moment.


Inbound links vs. backlinks
Let's take a moment to clear this up. Inbound links and backlinks are the same things. Backlinks is a slightly older term referring to how the links point "back" to your domain, while inbound links, as a phrase, are newer and tied to the rise of inbound marketing as a whole.


Let's E-E-A-T
Google refers to their suggested factors to remember when working on your SEO strategy as E-E-A-T.
E-E-A-T is an acronym for Experience, Expertise, Authoritativeness, and Trustworthiness. Much can be written about nurturing your EAT rating, but there is too much to include here. So, we'll say that the #1 best practice is to continue creating content that your readers find valuable, relevant, and helpful in solving their pain points.
Creating a site that scores high on these three factors when the search bots come crawling should be your guiding principle as you grow your blogging presence and work to develop a sound SEO strategy. After all, Google itself is working to deliver value to the customer via these principles, so following suit should be a no-brainer.


Link Profiles and Other Factors to Remember
Do you know your link profile? Similar to your profile on LinkedIn or Facebook, your domain has a profile that search bots look at when determining your rankings for various searches. Your link profile is the total number of links that point to your domain, the diversity of those links, the authority (or potentially, the spamminess) of the domains linking to yours, and much more.
Inbound link checker tools such as Moz's Link Explorer let you check your link profile to get an idea of how you're doing and highlight areas where you could be doing better. We highly recommend doing this regularly, maybe as part of your content audits.
Besides the number of links, etc., Google considers many other factors when examining backlinks. The authority of the linking site is a big one. Remember, industry-leading sites are always a better target than directories or smaller niche blogs. The number of links from a given site is another: too many make it look spammy, while just one looks lackluster.
And lastly, for today, content concentration is an often-overlooked factor. This refers to the narrowness or breadth of content topics on both your site and the linking site. If your company has a specific niche product or service, a link from a site with a similar niche will be weighed heavier than one from outside that niche.
The Do's and Don'ts of Inbound Link Building
DO:
Establish strong partnerships with sites that you want to link from.

Start a company blog. Links to blog and pillar pages with similar topics and content to the linking site rank highly as this content similarity shows authority in that subject.

Create a resources page. They're invaluable because once people find them and find the information presented useful, they're far more likely to link to them without you having to ask.

Leverage SEO tools to determine where and what to link on your site.

Practice ethical link-building.
DO NOT:
Buy links. Ever.

Use low-quality or spammy link directory sites. There can be an adverse effect on your domain authority just for being associated with these sites.

Participate in link exchanges. At least, not too often. Again, there can be negative impacts on your link profile if you do too many exchanges.

Inbound link building should be a part of any well-rounded content marketing and SEO strategy. As with any piece of such a strategy, there are things to keep in mind as you develop yours:
Link building, like content marketing in general, is a long game. You won't necessarily see results in the first few months or more. But once you do, they can be impressive.

Spending the time and energy in the beginning to build and cultivate a strong relationship with linking sites will pay dividends in the strength of the links you'll get and the pull these backlinks will give your domain.

Quality inbound links are the goal, so take your time and be sure you're getting strong links from authoritative domains that meet the same EAT standards as yours, and you won't be disappointed.