Five SEO Best Practices for Building Pillar Pages [Video]
Pillar pages are foundational to your SEO strategy; leveraging them correctly can be vital to your Google rankings.
Pillar pages offer a high-level but comprehensive look at all aspects of a discussion or topic on a single web page, with branch outs with further, in-depth discussions in more detailed cluster blog posts that hyperlink to the pillar page. They aim to cover all aspects of a particular topic enough to find additional, more in-depth information as you continue down your personal buyer's journey.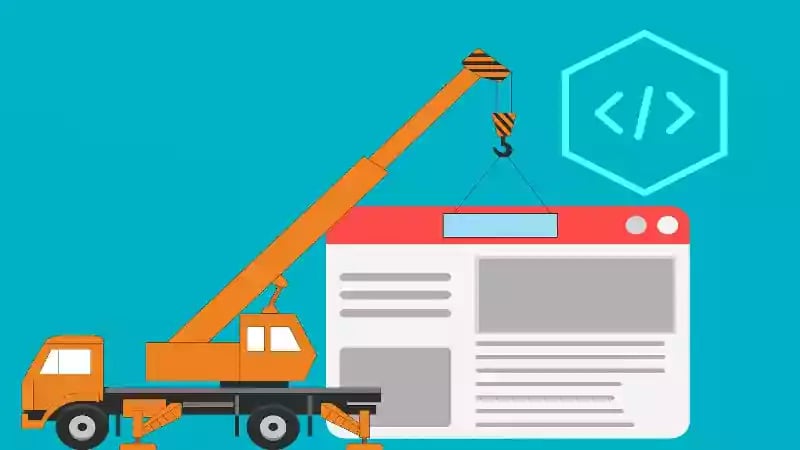 Why Do Pillar Pages Matter?
91% of marketers say pillar pages are an important part of their SEO strategy. Pillar pages are widely used and effectively improve SEO by attracting backlinks and improving rankings.

Pillar pages can help you rank for more keywords. A well-optimized pillar page can help you rank for various related keywords, increasing your website's visibility in search results.

Pillar pages can drive more traffic to your website. People searching for information on a particular topic often seek a comprehensive resource to answer their questions. A well-written pillar page can provide this resource and attract visitors to your website.

Pillar pages can help you build trust with potential customers. When people see that you have a comprehensive resource on a particular topic, they are more likely to trust you as an expert. This can lead to more sales and conversions.

Pillar pages can help you increase your website's authority. The more high-quality content you have on your website, the more authority your website will have in the eyes of Google. This can lead to better rankings in search results.
The comprehensive coverage, collection of relevant keywords, backlinks, and associated content makes Pillar pages an SEO-rich addition to your content marketing architecture. This is the way to go if you want to stay on top of the ever-changing Google rankings algorithm.


Pillar pages are longer than typical blog posts -- because they cover all aspects of the topic you're trying to rank for -- but they aren't as in-depth. That's what cluster content is for. You want to create a competency page that answers questions about a particular topic but leaves room for more detail in subsequent, related content in the form of blogs you hyperlink to. Hubspot
Your pages should primarily add value throughout the buyer's journey and should be connected with other content logically. Topic clusters are generally a good way to organize competency pages. A topic cluster breaks a specific topic into subcategories resembling a roadmap, creating comprehensive content for a particular topic.
When creating pillar pages, also known as competency pages, it's important to expand on relevant topics that reflect your company. Write about as many subtopics as connected to your main topic as possible. You don't necessarily need to go into vast detail on every topic, but make sure you touch on as many as possible. The ultimate goal is to create an informational guide that contains everything a user wants to learn about a particular topic at a high level. It houses it all in one place, is convenient for the reader, and creates a web of relevant content on which Google spiders can crawl.
Cluster content includes individual blog posts that discuss these subtopics. Then you can link the cluster content to your competency pages and the pages back to your cluster content, linking those pieces into a comprehensive content network. Using the following five best practices, you can optimize your competency pages for your website and find yourself rising to the top of Google rankings.


Reach the right search volume with a keyword.
The right keyword is vital to creating a robust competency page. It should generate enough volume to produce consistent traffic, be relevant to your industry, and include a group of related keywords to lock into Google's algorithm.
Good keywords are the glue that holds your pillar page together. You're just wasting time creating a page without a solid keyword to base your page on. Don't skimp on research, or you'll be spinning your wheels.
Use tools like Google Search Console or Semrush to find the most effective keywords for your site. Look at your competitor's websites to see what competency pages they utilize. Also, keep an eye on essential or new terms people are researching within your industry.
Keyword volume is essential to your keyword search. Are people talking about this topic? When they research this topic, what answers are they looking for? What are their pressing questions about the topic? Answer these questions before you begin creating your pillar page, then find them and incorporate those answers into the copy.
Find the ideal length for your pages.
It's essential to provide your visitors with plenty of content. But having posts that are too long (or not long enough) can backfire on you. Sharing the perfect balance with your visitors to optimize your search page results maximizes your pages' effectiveness.
Always keep your readers in mind to find the perfect length for your pages. If you think many visitors will lose interest and leave your page, consider providing fewer words and more visual content. The quality of your writing is as important as the quantity; Google still rewards authoritative writing more than cramming long-tail keywords into a post.
Note: when creating content, be sure to ask yourself, can this content be broken down further into a sub-category?

So what is the best length for a pillar page? That's a subject of some debate--experts say anywhere between 7,000 and 15,000 words, which is a huge disparity. But for most sites, 10,000 words is a good target. But focusing on being as comprehensive as possible, mixing content types (text-based, video, and infographics, remembering to backlink them all) will help you find your ideal word count.


Lead your pillar page through the buyer's journey.
Your pillar page should be a trip through the buyer's journey, giving it a more comprehensive feel and creating opportunities for better content. Breaking down each page into the awareness, consideration, and decision stages gives readers a complete look at the topic and gives you more opportunities to develop your content.
Begin by clarifying your specific topic. Define the term or theme, so the reader knows precisely what the topic will cover. Then move through each stage of the journey, allowing the reader to understand their problem and start thinking about how to solve it. Don't forget your job here is not to sell them on your business; you're in the business of selling the problems. Along the way, you're demonstrating your company's expertise on the topic, building trust in your ability to help. The selling comes later.
Awareness Stage: the 'Why.' They are searching for typical problems or issues they may be facing. Provide the reader with helpful tips and information to help understand their pain points, building a connection with the reader and helping them understand why they need help. You reassure the reader, 'We understand your problem; you are not alone; we have the answers to help you.'

Consideration Stage: Readers will begin asking 'How.' They want answers to their pain points and ease them, along with information about trips and tricks and lessons learned and what, at a high level, can improve them. Your competency page in this stage should provide them with options and vital information.

Decision Stage: This is where your viewers come to a specific page to learn how to solve their problems. Help your viewer answers questions about selecting the right business for them. You can construct how-tos, fundamental approaches to apply, what to consider when implementing, and how long it might take to see results.


Have a targeted linking strategy.
It's important to mention here that the direct goal of a pillar page isn't necessarily to sell your product or service. Of course, that's the ultimate goal, but more immediately, you want visitors to progress through the sales funnel organically. That means starting with high-level topics and moving into more and more specific content.
Equally important to remember is that these readers aren't necessarily looking to buy something from you. They're likely looking to solve a business problem, get guidance on improving their business, or look for key pieces of information. Your job with the pillar page is to anticipate and provide those needs.
As mentioned above, you're supporting the buyer's journey, so you need to meld the reader's needs with your own. Focus on linking to pages that provide the additional information the reader seeks, but also toward your content in a way that will lead to them using your product or service. Take them where they want to go but drive them deeper into the funnel toward buying decisions.
That means creating targeted links where you want them toward a lead form or customer service interaction. Limit each content cluster to one link, and ensure that the link goes to another piece of your content, taking them to a lead form.


Offer a downloadable page version and provide a table of contents
Although a competency page is considered a guide, you should focus on making your page an organic search target. Many website owners find downloading their competency pages and using them offline helpful. Creating a downloadable PDF of the page so visitors can refer to it later is a solid tactic many website owners use to convert these visitors into leads.
Including a table of contents on your website improves user experience by allowing visitors to jump around your site, discovering different sections without the strenuous scrolling and searching. If a user has to traverse a massive page without a guide, many will abandon the site and find another source that provides a better user experience.
The table of contents on your competency page will include a hyperlink to make it easier to navigate your content. The table of contents often appears on the side of the page, so it is easily accessible to the viewer at any moment.


Key Take-Aways
Pillar pages are a key part of your SEO strategy, and creating an effective one starts with having an authoritative voice. By having solid keywords, you ensure your page will rank appropriately. Create your pillar pages with topic clusters that break down into further subcategories. Link your cluster content (i.e., blogs) to your competency pages and the pages back to your cluster content, creating a continuous web of content connection. Construct your pages to follow the reader through their buyer's journey. Be sure to provide a downloadable version of your page and include a table of contents, so your user can easily navigate your pages.
These best practices will help you craft pillar pages that will increase your site's traffic substantially, help you hit your KPIs, and ultimately increase sales and revenue.