3 Creative Ways to do Customer Service in HubSpot Service Hub
Managing customers is a challenging feat that can hardly be accomplished effectively without the right tools. To make matters more complicated, it seems there are hundreds of tools, all claiming to be the best solution, but how do you determine which is right for your organization? Fortunately, HubSpot Service Hub provides businesses with the complete stack of customer management tools for every step of the customer lifecycle journey with the HubSpot CRM as the backbone - and we know the best ways to use it.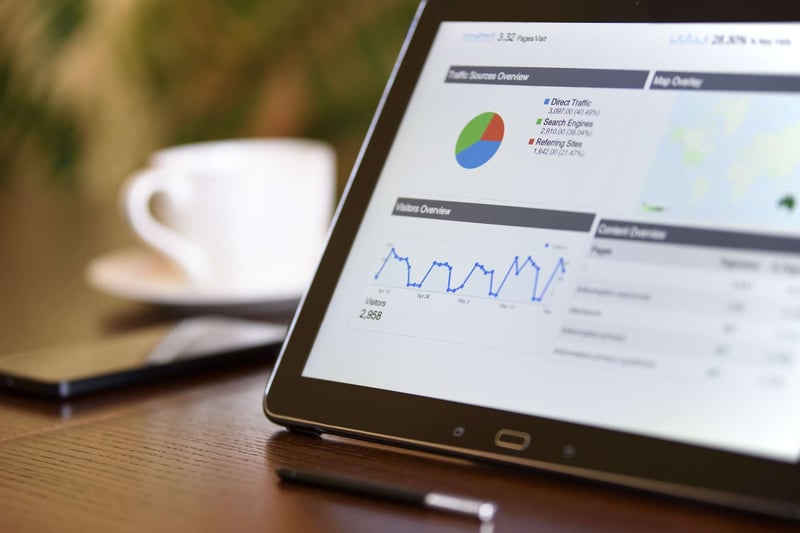 The HubSpot Service Hub offers users many customer management tools that optimize how businesses can communicate with, manage, and organize their clients. After reaping the benefits ourselves, we want to share the most noteworthy features of HubSpot's Service Hub and how you can use them.


1. Customer Feedback Surveys
Collecting and utilizing customer feedback is a crucial aspect of customer management and providing excellent customer service. While this may seem like an easy task to accomplish, traditional methods are not always successful. Often, customers do not feel like putting in the effort it takes to provide feedback, that is, unless it's negative feedback. Fortunately, HubSpot's Service Hub keeps customer feedback simple. As such, customers are more likely to provide helpful feedback, and your organization can automate what is traditionally a tedious process.
The customer feedback survey function with the Service Hub closes the gap between sales and marketing. Traditionally, these two branches must work together to communicate with and satisfy customers, yet often this communication is lacking. As a result, neither team has the insights they need to improve customer relations in the future - until now.
Users can use this feature to create a Net Promoter Score (NPS), essentially a customer loyalty survey. With a brief (or extended) survey, customers will receive an email with basic questions, such as "How likely are you to recommend us to a friend?" or "Rate your experience with us," using a scale from one to ten. Once customers respond to the survey, it will be sent back to your organization to evaluate customer relationships.
This information is instrumental in improving customer interactions and learning which customers you can request referrals from. If a customer rates your organization anywhere between zero and seven, there is work to be done, but if they rate you a nine or ten, they are likely a good candidate for a referral.
Customer feedback is also instrumental in determining if new clients are satisfied with your service, engagements are going well, and visitors from the website are reading the right content. If so, it can help you build targeted customer marketing campaigns and encourage satisfied customers to promote your organization.
That being said, it is best that you only send these surveys to active customers and only send them once every three to six months. While it is important to obtain customer feedback, you don't want to annoy your customers with constant surveys and emails.


2. Knowledge Base
In addition to collecting customer feedback, staying proactive and offering support for your customers before they ask for it is highly beneficial. Within the HubSpot Service Hub is the knowledge base in which your organization can create and provide customer support articles.
All current and prospective customers can find the answers they need in your knowledge base, including best practices, FAQs, and more. This is excellent in providing customers with additional information about your organization, helping to solve their issues, and connecting them with your services. Even better, the knowledge base is excellent in increasing your search engine optimization score (SEO), allowing other customers to discover your organization.
The knowledge base can also be used internally, providing the same support and information to your organization's team members. In the same way, you would create a set of helpful articles for customers, you can create a private knowledge base where team members can access FAQs and other resources to help them solve customer issues, improve customer relations, and avoid creating new support tickets.



3. Ticketing System
While the knowledge base is instrumental in providing help to customers before they need to seek it actively, it will not solve every issue. For this reason, the HubSpot ticketing system is instrumental. While only available in the Service Hub Pro rather than the starter pack, this tool is worth the investment.
HubSpot's ticketing system allows users to create multiple pipelines for service, recruitment, or onboarding. These pipelines are excellent for organizations with complex onboarding or many new clients, as they easily organize your customers while automating the ticketing process.
Internal team members create a ticket on HubSpot seeking help, and customers can go to your organization's website and create a ticket using a chatbox. Team members can schedule website repairs or design work using internal support tickets, and customers can utilize the chatbox to seek assistance from one of your team members. As a result, team members and customers can get the help they need easily, and you can solve their issues just as efficiently.
Through HubSpot's ticketing system, your organization can easily track, collaborate, order, and execute customer needs and requests, ensuring that issues are resolved quickly and efficiently. If a customer opens a ticket, your team can monitor its progress and ensure the issue is resolved, optimizing the customer support process and ensuring satisfaction.


Other Service Hub Tools
While these three are the most notable tools we have utilized in the HubSpot Service Hub, they are only the tip of the iceberg. Other excellent tools include:
Service Hub Reporting. The reporting tool provides users with reporting on customer service efforts, including knowledge base article results, ticketing data, and customer satisfaction rates.

Conversations Tool. The conversations tool lives inside the CRM and is the centralized location for all team members and customer communications. This tool allows team members to collaborate during the customer support process and provide visibility to previous interactions between marketing, sales, or service encounters throughout the customer lifecycle.

Helpdesk. Like the ticketing system, the helpdesk allows users to automate tickets and build support responses so customers can get support quickly and efficiently.


How HubSpot Can Help You
Closely managing customers throughout the lifecycle is essential to retaining and satisfying customers' needs. With new and old tools consolidated into one centralized location, HubSpot continues to evolve toward an end-to-end customer service solution. When a prospective customer lands on your organization's page, HubSpot will help you track, process, and monitor their movements, ensuring that you meet their every need quickly and efficiently.
Even from an internal perspective, the HubSpot Service Hub will optimize how your teams interact and collaborate, ensuring maximized value in your internal and external relations. From marketing to sales and everything in between, HubSpot will allow you to support your customers with improved efficiency. Consequently, your organization will better satisfy customers, opening the door to new opportunities and glowing customer reviews.
Curious to see how much ROI your business could experience if you purchase HubSpot? Use the calculator to get your free report.