A Beginner's Guide to Blogging for Business
So you've heard about blogging for your business but are unsure how to leverage the blog to boost your brand. Here are a few suggestions for making a blog one of your most productive co-workers.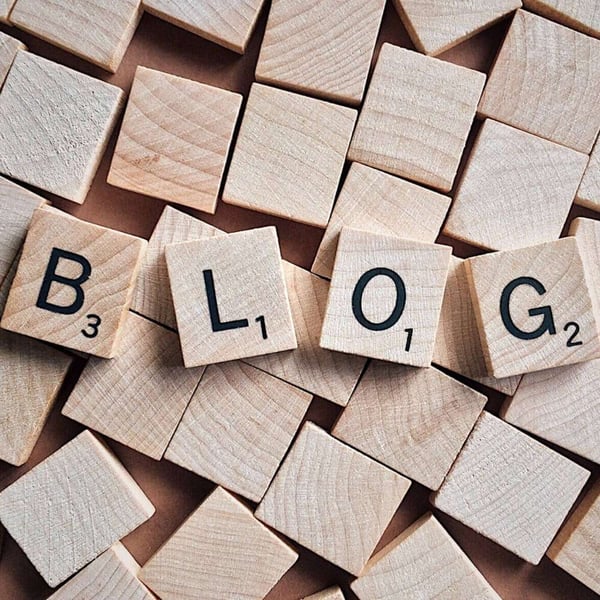 Your Blog + SEO + Lead Generation = Conversions
Beyond boosting relevance for SEO - which we'll talk about in a minute - it is vital to recognize that blogs are an integral part of your lead generation and conversion funnel.
Blogs allow you to dial in a message to attract specific target audiences for your product or service. You should develop customer-centered, solution-providing posts beyond your general website copy.
For example, a business may offer cybersecurity for medium and small businesses in multiple markets, and those clients might each have different individual needs. While you can include great SEO-friendly content in your website copy, you don't want to dilute your sales pitch with too much copy on the nitty-gritty details of "email scrubbing," for example.
Alternatively, a blog is a perfect place to offer deep dives with targeted content to your markets and niches. With a well-defined content and SEO strategy, you'll drive free (and evergreen) inbound traffic and develop lead conversion funnels for your target markets that help to increase conversions and build a community around your brand.


How to Develop a Blog Content Strategy
Ask yourself, "What does my customer need to know about what we're doing or selling?" Your focus, as always, should be on the customer's needs and not on promoting yourself. Nothing is more attractive or compelling to a potential client than understanding their problems and how to solve them.
To that end, it's ideal for planning your blog content with your buyer personas in mind. Each buyer persona is a fictionalized version of an ideal customer. Part of defining buyer personas is identifying key business challenges the persona faces and explaining how your product or service addresses these challenges.
Your content strategy should also include targets for driving natural search traffic. That means looking for keyword opportunities and using best practices when constructing your posts.
Why Buy the Product When the Content is Free?
There is a fear that giving away too much free information in a blog is counter-productive to sales. It's true; there will always be readers who take your nuggets of wisdom and run off with them without so much as a phone call. But remember that that same user was probably not going to pay *anyone* for that information. Your blog will still attract visitors who want what you're selling --and you'll keep refining your strategy until you convert your visitors into customers.
Ultimately, what you share on a blog will depend on your business model. You should test different approaches and continue to monitor them for the best business outcomes.
Blogs Fuel Your Social Media Efforts
So you've got your awesome customer-focused, search-engine-optimized blog post; now what?
You re-purpose that carefully crafted message for your Facebook, Linked In, Twitter, et al., and email. You can continue to share and promote that content over time --so long as the post is relevant. You can even turn that content into downloadable guides as lead-generating takeaways for your website. While social posts are typically a short-form medium, blogs offer a place to engage your potential customers after a click. We may even re-purpose this article in a downloadable guide and other helpful blog posts.
Unlike newsletters, social posts, and other "depreciating" attention content, your blog content remains a resource that continues to attract users to your site for weeks, months, and even years. An active and thoughtful blog will be a worthwhile investment of your time.
Eight Quick Tips for a Great Blog Post
All right, are you ready to start blogging? Here's a handy tip list for writing a blog post your customers will love:
Be skim-friendly: You know why.

SEO-focused headings: Search engines prioritize headings (h1, h2, etc.)

Link to your website: Link to other relevant content you've created to build credibility and increase the time of engagement.

Link to other websites: Linking to relevant (non-competitive) resources can help your SEO, and citing your sources helps build credibility.

Use custom images: Images add interest, are an avenue for search results, and typically increase engagement.

OR, use stock images: A stock image is preferable to no image.

Add metatags: Take the time to include image tags and meta descriptions, etc.

Include a call to action: Invite the reader to take the next step. That might be downloading a more comprehensive guide on the subject, perusing a product guide, or scheduling a live demo.