A Beginner's Guide to Facebook Marketing
So you're a new business owner who needs to start generating leads pronto! You've likely heard about the endless possibilities of using Facebook to promote your business, but how do you use the platform to its full potential? We've got a few tips to get you started leveraging the power of Facebook for your business.

Understanding the "FaceBasics"
There are also Facebook Groups, Events, and other nuances, but we'll save those for another post.)
Personal Versus Business Pages
Personal profiles aren't designed to promote businesses and therefore don't offer you the ability to advertise (boost posts) or get "insights" like post views and other engagement statistics. They also break out community posts from followers from your main business feed, which can be good. Facebook Business Manager has much to offer you to promote your business, and you'll need both a profile and a business page to access it.
If your name and brand are synonymous or want to make it so, you'll still want to create a business page for yourself. You can use your page to invite interested friends if you've already established a following. You can always share your business posts on your profile page.


Social Media Best Practices - Facebook
What and how often you should post are the source of some debate.
The current wisdom suggests posting no more than five times a week and no less than two -- and no more than once per day -- for best results. Posting more than once daily can dilute your reach, as Facebook tends to limit business posts in personal feeds. So, plan your messages accordingly to maximize your potential eyeballs. Longer posts can be engaging, but typically shorter and visually interesting posts command higher engagement rates.
The most critical component of your Facebook content efforts is to share relevant stories and information with your community. The higher your engagement rate is on a given post, the more likely followers will see future posts. Content that encourages interaction and is related to your followers' shared interests should be your focus.
Of course, there are exceptions to every rule, so if any of the above doesn't feel right to you, you can test methods and track your performance with page insights to develop the strategy that works for your business. It's often a good idea to test different post styles and lengths to see what works best with your audience.
Make sure you're images are appropriately sized and show professionally.


Do You Smell Bad? Howse Your Grammer?
If you aren't strong in the spelling and grammar departments and don't wish to hire a professional content company (ahem), you should find another way to ensure post accuracy. Spelling misteaks [sic] can be embarrassing and can undermine credibility.
To avoid the grammar police - every page has them - you can draft your posts in Word, Google Docs, or Pages and copy them into your posts. There are also some browser extensions, like Grammarly, that will check you in real-time online. Paid versions are reasonable, and the free version is helpful.


You Might Also Like: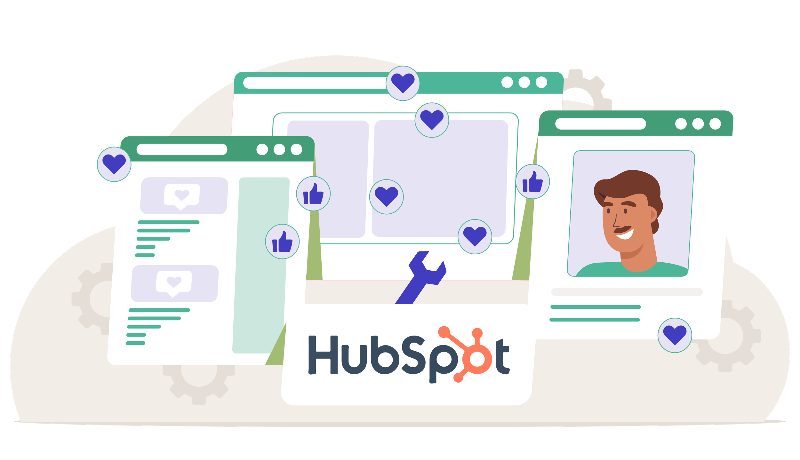 Build a Community for Your Brand
As you develop your Facebook content strategy, you might want to enlist the help of some online tools beyond Facebook Insights and Business Manager.
Getting Noticed on Facebook
Tools like HootSuite can help you schedule posts (another feature only available on a business account) days or months in advance. Additionally, they can provide a dashboard to manage multiple platforms or business entities. You can also look at some handy Chrome extensions that offer more ways to track and manage your social media success.


Tips for Handling Negative Feedback
Hopefully, you won't have to manage much negative feedback too early in your social media adventure. But if you do, the best recommendation is to handle them directly and kindly. Taking feedback can help you identify problems and improve your business, as you know. It also gives your customer a place to voice discontent and feel heard--which might prevent them from sounding off all over the internet.
However, if the customer cannot be appeased rationally, you can also "hide" a post. Hiding a post will keep it visible to the poster but will not be visible to the rest of your community. If a post is inappropriate, you can delete the post and prevent that user from ever posting on your page again. You can also ban specific words from posts (profanity, competitor names, lawsuits, etc.), though that's potentially an endless pursuit. Facebook offers suggestions and details for making them happen here.


Leveraging Facebook to Grow Your Conversion Funnel
Facebook can--and should--be used to help you fill your lead pipeline. You can leverage it to build your email lists and drive new and returning customers to your website. Facebook advertising allows you to target people with various characteristics that take you beyond your current followers.
Facebook Ads will enable you to target competitors, vertical interests, and the gamut of other identifiers. You can use them to grow your followers on Facebook, sell a specific product directly, or link to your website and capture leads into your conversion funnel.


Some Additional Tips...
Below are a few common concerns when establishing your business Facebook page.


The Politics of Facebook
Business owners who are politically engaged should be aware that Facebook requires you to tie a personal profile to any business page. Consequently, any "Facebook jail" restrictions applied to your account will affect your linked business page. So, if you are flagged for a violation (be it fair or unfair), you will lose your ability to post, comment, and even advertise your business page.
If you wish to keep speaking your mind on your page, you may want to create a second professional version of your profile to use as the administrator for your business page.


Can I Use a Facebook Page in Place of a Website?
One common question from cash-strapped new business owners is, "Can I skip having a website and just use Facebook?" The short answer is "no." While it can be an effective way to start a buzz around your business, Facebook does not offer a practical alternative to a website as a general rule.
Facebook limits many functions until your page reaches a certain number of followers/fans/likes. For example, you'll need 100 followers to create a personalized URL (i.e., facebook.com/yourbusiness) and x number of followers or likes to do other things. A website will be more flexible with design and so much more. Most importantly, the website belongs to you, as does the data.
Facebook is also a business that exists to make a profit. From allowing others to advertise your brand to future potential conflicts or pricing changes, what starts as free might get costly. Additional problems like sharing links with potential clients, search engine advertising, managing conversion funnels, and so on are all either more difficult or impossible if Facebook acts as your website.
As a website alternative, organization, functionality, protecting your Intellectual Property, and future-proofing, you'll find Facebook a fickle friend.
Want to learn more about paid advertising?