A Startup's Guide to SEO on a Budget
You understand the importance of SEO in reaching and converting new customers. Still, you really can't come up with any money to hire an agency to design your startup's SEO strategy and do the work required to get it all going. What can you do?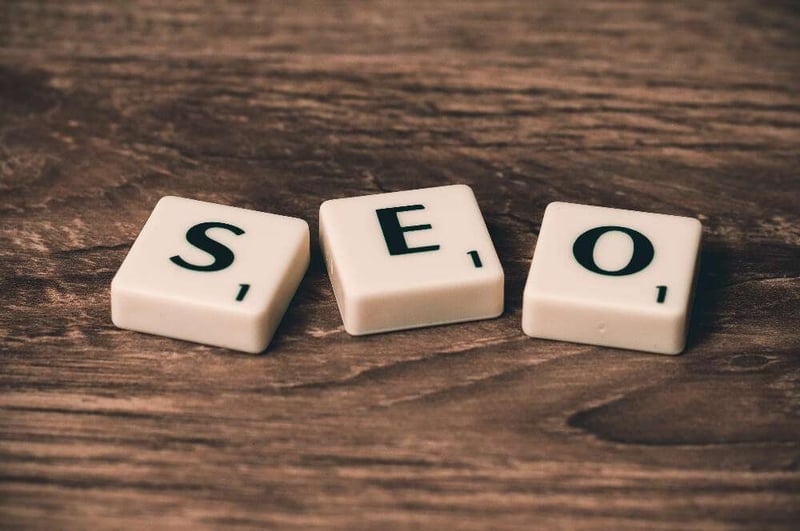 First, when you build your website, you must build in SEO, set goals, and articulate your desired outcomes. Be sure you have an SEO plugin. Advanced Content Management Systems (CMS) might have an SEO section. HubSpot CMS, for example, has an SEO feature built in and helps optimize content for search engines.
For example, WordPress (which powers approximately 30% of the internet) has a plugin marketplace that includes many SEO plugins; Yoast is currently top-rated.
Beyond ensuring your CMS includes an SEO feature, below are some other things you can do to take on the SEO giant at little to no cost to your startup.


Know Your Target Audience
All of the tweaks you might think about making to your website to improve SEO are essentially based on one thing, okay, two things:
Keywords and

What do you know about the people using those keywords to search for content?


So do some basic target audience research.
Start with what you know: Detail your audience's physical data (demographics) and mental/emotional data (psychographics) as you believe it to be. Build a target persona of your ideal buyer if you don't have an audience yet.

Scour for more audience parameters: After you exhaust your and your team's knowledge of your audience, you can learn more by having some of your audience, or all of your audience, answer survey questions. You might conduct a competitive analysis to garner details of your competitors' audiences and use that to determine who you should target.

Do more research: Look at what others have researched and written about your audience using tools like Google Trends or SEMRush.
You've done much market research to ensure your startup is viable. You know your target market. You may be tempted to skip keyword research; don't.
You may be too close to the business to think and talk like a potential customer. But that's what you have to do to succeed with SEO. Here are a couple of ways to generate ideas of keywords (both long and short-tail) that those potential customers are using.
Start with a free software tool like Keyword Tool Dominator or Soolve. These tools help you expand potential phrases and show where specific search terms are active.

Short-tail keywords are easier to brainstorm but far more difficult to rank on search engine results pages (SERPs). Your goal is to identify a mix of relevant short and long-tail keywords that capture as many consumer search engine behaviors as possible.

Content is King
Tune up your content. You need an inbound content marketing strategy to gain online traction, attract and convert leads, and curate a loyal reader/customer base. Quality content helps optimize your startup's SEO.
Here quality refers to factual, enticing, and actionable advice presented in various forms; blog posts, eBooks, podcasts, online courses, infographics, etcetera.
Google does not like keyword stuffing, so don't do it. Provide value to your reader by creating quality content. Then include your keywords naturally as part of the flow.
Content establishes you as a thought leader within your niche and industry. Blog posts, newsletters, case studies, and whitepapers showcase your industry knowledge and encourage people to rely on you for your perspective and the education you provide them. You become an authoritative source of information, and those who see you as such will continue to return to you and your site. When they are ready to make a purchase or if they need your particular service, you are top of mind. This is the basis of all inbound marketing. It should come as no surprise that it is also a foundational facet of search engine optimization.
Content will also attract quality backlinks. What is a backlink, you ask? It sounds exactly like any link from another website that links back to yours. As your content is shared and others refer to your website, their backlinks help to further establish your site as one of value and quality. The greater the number of quality backlinks, the higher your SEO. The greater the content, the higher the chance of quality backlinks. Do you see how this is all tied together?

Maximize SEO Opportunities
As with every page of your website, you need to optimize each post and other pieces of content. As you establish those keywords, be sure they're present in all the right places. These are also items your SEO tool will find and point out to you.
Internal and external links: These should be used to provide the best experience for those visiting your website. Internal links keep the reader engaged and on the site longer. External links help search rankings by associating your site with other relevant websites, particularly those with high authority.

The URL should be the same as your page title, with any stop words removed or a shortened version of the title if it aids clarity.

The title: The page's title is the first thing in each SERP result. Make it descriptive and relevant to what's on the page. Be sure to include your primary keyword. Also, keep it to 70 characters or less so it doesn't get cut off by the search engine.

Meta description: This description appears on the SERP, just under the page title, and entices searchers to click through. So make it compelling. Include your long-tail keyword, and try to keep it under 160 characters.

Headings: Not only do they make your content easy to scan, but they also rate higher than regular text to the search algorithms. Use vocabulary that everyone can grasp readily. If it fits naturally, use a keyword. Reserve H1 heading for the page Title, and use H2 for subheadings.

Image descriptions: Also called "alt text," this is another opportunity to add keywords if it makes sense prudently; be accurate in your description.


Have a social presence.
Social media provides an avenue for connecting with customers, leads, and even curious bystanders in a down-to-earth and personable way. So if your startup doesn't yet have a social media presence, get on it ASAP.
Social media not only allows you to connect with your audience, but it gives the audience a variety of ways to connect with you. They can follow and interact with your posts, participate in offers and giveaways, and share any and all of your content with their audiences.
In return, you collect social proof like comments, shares, likes, and views. These help your overall SEO. It's another platform on which to share the quality content discussed previously. The more eyes on your content, the greater the chances of being shared and linked to, all of which provide backlinks that contribute to your SEO.


Analysis and auditing for ongoing SEO
A final thing to understand when implementing SEO for your startup is that the rules constantly change. We understand that this challenges startups strapped for time and resources as they strive to keep their business running.
Connect to two free Google tools to make smart adjustments to your SEO plan and stay on top of the issues affecting user experience.
Google Analytics is free and relevant since over 80% of all search engine traffic happens on Google. The tools here allow you to look at your site activity, user source, session duration, and real-time page views and provide user demographic details and behavior. Pick the metrics that have the most impact on what your goals are and add them to your KPI dashboard.

Google Search Console is a free tool that helps you improve your search ranking. It allows you to find and fix website errors, submit a sitemap, and provide Google with information on how to crawl your site. Google has an immense amount of information on its support site to introduce you to the scope of this tool and help you utilize it. The console includes Google Page Speed Insights that help you identify reasons your site may be slow.


Final thoughts
SEO can seem like a giant marketing monster, just waiting to suck resources and energy from your startup; however, it doesn't have to be. If you start following basic inbound marketing rules, you'll be well on your way to optimizing for search engines. And you'll be doing so at little to no extra cost.
Have questions about inbound marketing, SEO, or anything else discussed above? Contact us. We're happy to help. Or click below to learn more about growing your business.