19 Little Known SEO Hacks for Startups
SEO stands for Search Engine Optimization and refers to the practices that increase both the quantity and quality of traffic to your startup's website by way of organic search engine results. If you do SEO right, you attract visits from people who want or need to read your blog, or who have a question you can answer for them.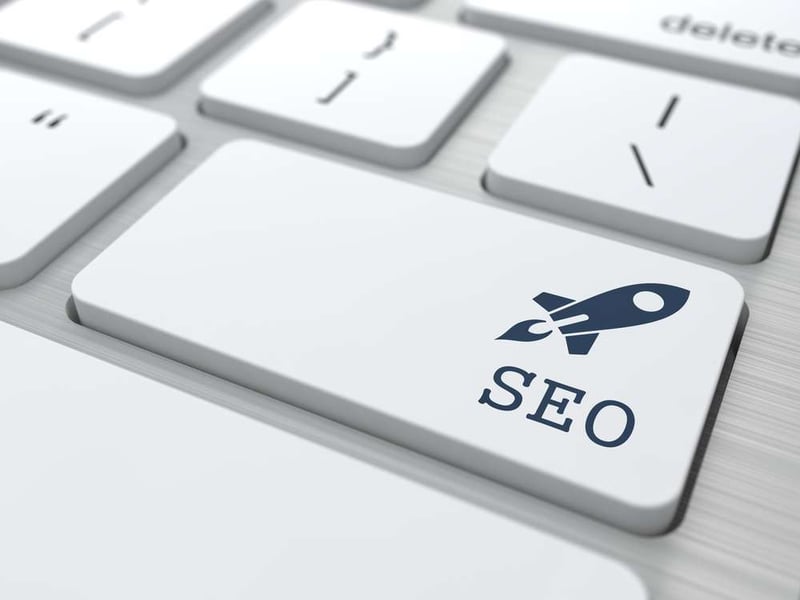 Despite some who disagree, yes, SEO is still with us, and, yes, it still matters. Specifics may have changed, algorithms have definitely changed, results have changed. But the underlying fact remains, in order to rank you need to pay attention to your startup's SEO. Remember the basics and don't become complacent and neglect existing pages.
If you nurture your startup's SEO efforts and continually update your tactics to keep up with all the changes, the potential exists to see huge increases in organic search and leads over time.
What follows are tips, best practices, ideas, and hacks for your startup to make the best use of SEO:
1) A powerful tool to have in your arsenal is unique content that goes up under its own URL with attention paid to keyword use, and with an attention-grabbing headline. For example, a blog that you post to several times per week.
2) Remember that the current algorithms Google uses are equipped with AI that not only understands the words typed into the search box but can parse the intent of the person typing in the search.
3) As searchers scan the SERPs (Search Engine Results Pages) the text they see following your URL is your page's meta description. Be sure your meta descriptions are on point! Your language here will often be the difference between a click-through and a pass.
4) Having done SEO doesn't mean you're actually done with SEO. You have to check any evergreen pages (like About Us or Careers) looking for updates. You can tweak a meta description, alt-text for images, internal links, etcetera, to see if you can boost numbers for these pages.
5) To ensure your site is optimized you have to scan the entire site on a regular basis. Maybe not daily or weekly, but every once in a while. Once a visitor encounters an out of date announcement, mislabeled image, or broken link, getting them to come back is exponentially more difficult than attracting them was in the first place.
6) The snippet seen at the very top of the SERP is for websites the algorithm determines have authority. Things to be aware of in creating your content with an eye to occupying that bit of prime SERP real estate include:
Pay attention to formatting.
Use bulleted and/or numbered lists.
Ask and answer a question based on your keyword research.
Use stats and numbers, and cite the source.
Links to other authoritative sites help your ranking.
7) Algorithms calculate your reputation using a combination of data from your site that includes the About page and Bio of each author. Also looked at are bios of guest post authors and what's being said about you on other authoritative sites.
8) Go out and do your own social monitoring to see what people are saying. Respond where appropriate, to kudos as well as complaints. This builds your credibility and authority.
9) Your startup should be using backlinks to draw people to its website. They leave a trail from top sites in your niche so anyone can find their way to your site. They aid in building authority for your site. This is not a quick fix, it's for the long haul. But the number of organic visits will grow and some of them will be leads just waiting to be converted to customers, maybe even into brand ambassadors.
10) This may be something you already know, but just in case you missed it; you must have a social media presence if your startup is to be in the minority of startups that survive and flourish. Social media platforms are where you connect with customers, leads, and even just those who are curious, in an authentic and personable way.
11) The above-mentioned social media presence should then give your audience a number of ways to connect with you. Anyone can follow and interact with your posts, participate in offers and giveaways, and share your content with their own audiences.
12) When you make your presence visible on social media by commenting and otherwise interacting with other people, you collect social proof like comments, shares, likes, and views. These all contribute to your overall SEO. Social media sites are platforms for sharing your content, and the more eyes on your content, the greater the chances are of being shared and linked to. All this provides backlinks that then further contribute to your SEO pull.
13) Do things to establish yourself as a thought leader in your niche. Do your best to be sure your content is relevant and authoritative. Participate in AMAs (Ask Me Anything) on Reddit and Q&As on Twitter to cement your reputation and impress those who are following.
14) Off-page SEO benefits from your startup's social media presence. This is an indirect factor in building your SEO. Here's how it works. You write a great piece of content and share it on whatever your social platform of choice is. It generates shares and links because it's great, and links are a direct ranking factor. This growing number of links and shares registers with Google and you move up in the SERPs. You need a solid strategy, presence, and content plan for this to work, especially in the early days of your company's presence.
15) Comment and interact on forums and blogs in your industry. Identify popular blogs in your niche and make a point of leaving comments. Participating in relevant industry chats will build name recognition and start to build relationships with influencers who very well may link to you in the future.
16) Analyze the links on the sites of influencers and thought leaders in your niche. Contact the site owner as you identify any broken links. You can reap benefit from this by preparing your own content that fills the broken links you find. When you reach out to the owner you can suggest it be filled with your content. Or just ask for a link back to you in return for pointing out their dead links.
17) To aid in your on-page SEO, pay particular attention to your title tags and meta descriptions. Your title tags should be short, clear, and descriptive, but don't duplicate content from the page. Make meta descriptions precise and no more than 160 characters.
18) One major way to improve your startup's SEO is to maximize the crawlability of your site. Interlinking pages on your site can help with this crawlability because search engine spiders follow links. It's easier for them to pick up fresh content from a link on your homepage instead of searching the entire site for that content. Spend some time on link building and your search engine results should improve.
19) Remember the real purpose of on-page SEO is to educate, inspire, and guide your users as they navigate your site.