12 SEO Myths That Don't Hold Today
Since the first time anyone used the term/acronym SEO (search engine optimization), there have been myths attached to most discussions of how to implement it effectively. Some of the more common myths are recent additions, some have been around a while, some are truly alive and kicking, and some are zombies that just don't give up the ghost.
Effective SEO takes time and effort and does produce results. It's good to know about the myths so you can sidestep them, as they can waste your time and money.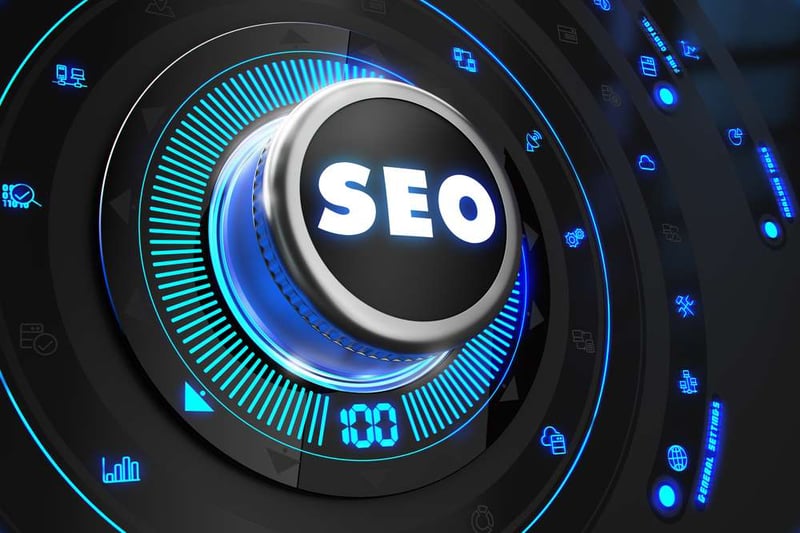 1) SEO is no better than snake oil or some kind of voodoo.
According to the Search Engine Journal, this myth hangs around because bad practitioners did bad work, leaving clients no other way to explain the lack of results. Actually, it's often those bad practitioners who use this myth to explain away their poor results.
In fact, SEO done right improves a site so that it meets current search algorithms while using specific query strings to increase relevant site traffic, and in turn, revenue.
2) You have to submit your site to Google to appear in search results.
Simply put, this is nonsense. The search engine can find your site without you submitting it. The bots that crawl the web will find the site and index it in due time. You can submit your site using Google Search Console Fetch and Render, but you don't have to in order to show in search results. But certainly, never pay somebody to submit your site to Google.
3) If big, national brands do SEO this way, it must be good.
Don't copy what the big guys do. Find what works for you and be consistent in doing that.
As the Search Engine Journal puts it:
"Unless you're looking at their [the big guy's] metrics, don't believe them and even if it is the best thing for them, the chances of that being right for you are slim."
4) You will get a penalty for duplicate content.
There is no such thing, and there never has been such a thing as an explicit duplicate content penalty. However, Google does have a duplicate content filter which means that if the bots find more than one item of content that is the same, Google will not rank both for the same query.
5) Social media postings get you better rankings.
Well done social media gets you in front of more eyeballs. This exposure can yield links and citations. It's the links and citations that can get you better rankings. It doesn't mean the social media postings are inherently helpful in getting you a higher rank.
6) You can increase organic ranking by using paid ads.
There is some evidence that click-through rate is a viable ranking factor, but there is some controversy surrounding the idea. There is no evidence that suggests paid ads (specifically Google Ads) directly improve your organic search rankings.
As Search Engine Journal puts it: "No, just no."
7) Quantity of links beats more content for SEO impact.
It has become important to focus on the quality of your links rather than the quantity. If links are done properly, less can indeed be more. Links are a valid part of your site's authority, but if you have funds to invest in your site, you'll do better to pay for a writer since quality content will bring you more traffic in the long run.
Paying for someone to build links tends to bring you talent that is too focused on quantity and insufficiently focused on quality.
The focus should be on having relevant and diverse sources that link to relevant pages. The content you invest in can be used for blog posts, lead-generating offers, webpages, guest posts on other sites—and all these will bring more links over time.
8) Your homepage needs a lot of content to be optimized.
You want enough content to clearly show who you are, what you do, where you are (if local), your value proposition, and what visitors should do next. The goal is to satisfy the visitors with adequate information while not overwhelming or underwhelming them, and certainly without confusing them.
9) Meta descriptions hugely impact search rankings.
While meta descriptions don't necessarily affect rankings, they can affect clickthrough rates, and that's important. The difference between someone seeking information clicking through to your page and one who goes elsewhere can very well be the difference between a relevant and compelling meta description in the SERPs (search engine results pages). Meta descriptions are the text that follows the URL in the SERPs.
10) Pop-ups always hurt search rankings.
If pop-ups are used in a way that's helpful instead of disruptive they can be a useful part of your inbound marketing strategy. Google only penalizes pop-ups if they get in the way of a user's ability to access the content on a page when they're searching on mobile.
Offer something of value that's relevant to anyone visiting a particular site page and fit the pop-up seamlessly into the context of what your users are already doing so as to not denigrate the user experience.
11) Having your site HTTPS encrypted isn't important for SEO.
Not at all sure where this myth got its start, but Google has publicly stated that if two sites are otherwise equal, but only one has SSL enabled, that site may get a rank boost that's adequate to outweigh the other contender for a particular position in rankings.
They have specifically said that HTTPS/SSL is a ranking factor and increases website credibility. Since July 2018 Google marks and reminds users when a site is not secure. So get that HTTPS certificate.
SEO myths change over time and there are always new ones appearing as search engines update their algorithms. Just remember to follow the basics of SEO and stay as current as possible as you develop your site and market your brand.
To conclude, one final, all-encompassing myth to internalize.
12) SEO doesn't work.
False. SEO works.