SEO FAQs For Startups
What do you think of when you read the words "meta description, alt text, indexing, and crawl?" If you didn't say "SEO," this post is for you.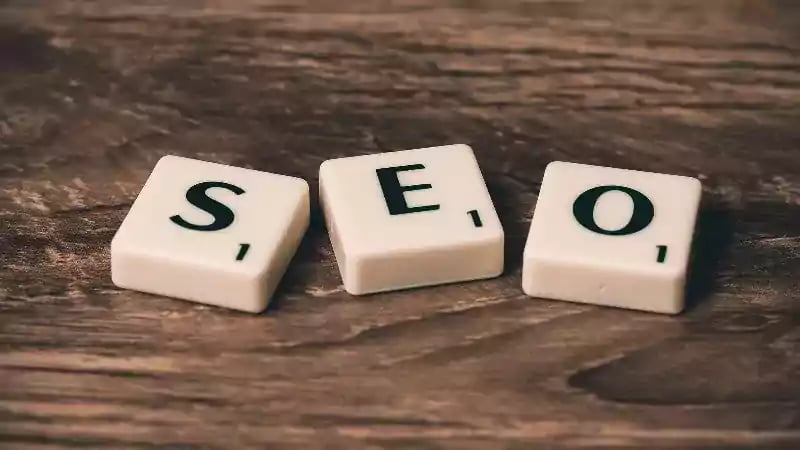 Your startup is getting off the ground; you're hitting all the industry shows, sending press releases, and schmoozing with the VCs. But what are you doing about your website? As in, is it up yet? And if so, did you optimize it for SEO to ensure Google and the other search engines can find you quickly and know how to categorize your content for searchers?
Don't panic; most of these things can be fixed quickly with some knowledge of SEO basics for startups. Yes, SEO is a huge topic, and no, we don't aim to cover everything you need to know in this one blog post. We look to familiarize you with some basic terms and why you should get to know them better. These are some of the FAQs we always hear from startups; we hope you find the answers useful as you make your way into startup land!
So, What Exactly is SEO Anyway?
Search Engine Optimization, commonly called SEO, is any activity undertaken to improve a website's ranking on search engine result pages (SERPs). A slightly longer answer says that SEO combines on- and off-page actions to optimize your website to make it easier for internet searchers to locate. These actions can be handled by an outside SEO professional or agency or by someone inside your organization with a background in digital marketing or even a general background in IT.
We'll cover some details about on- and off-page SEO shortly; for this entry, what matters is that SEO is very much something that all startups need to be aware of and consider when setting up a new website, as well as while continuing to publish new content. Metrics should be established early and monitored regularly.
Is This Something We Need?
Are you going to have a website? Then you need at least rudimentary SEO to be found online. Even if you're not an eCommerce business or your services don't relate to the online world. It's 2020, and people will look online for information on your industry/product/service. If you want these people to learn about you, SEO is how you do it.
OK, You Convinced Me; Where Should I Start?
In an ideal world, we caught you in the early days. You don't even set up your website and aren't posting to social media as your startup yet. Start using an SEO-focused content management system (CMS), like Hubspot, for your site. Or use a CMS like WordPress with a robust third-party plugin marketplace with many SEO options.
Some things to check off immediately when building your site include ensuring load speed is optimized, that your site is mobile-friendly (or even mobile-first, depending on your goals), and that your content pages can be optimized individually for better targeting.
The next thing you need to do is lay out your SEO strategy. Remember, SEO is a long game. You're doing this legwork early to ensure a solid foundation from now on, so having a well-documented strategy is crucial for long-term success. At a bare minimum, your SEO strategy should include the following:
An editorial calendar that encompasses blog posts and social media content

Brand guidelines (to ensure consistency of brand voice across channels)

A chart of stakeholders and their responsibilities

Target audience/buyer personas


What's the Difference Between On- and Off-page SEO?
As the names suggest, one is a set of activities you do on your website, and the other is actions taken elsewhere—the shared goal is to boost your site's visibility to the general public when they use Google or other search engines.
On-page SEO includes things like optimizing your content pages. This is accomplished by properly using keywords, meta tags, meta descriptions, and image alt text. It also includes activities like maintaining a regular and frequent posting schedule for new content pages.
Off-page SEO consists of link-building by writing guest blog posts, brand mentions in relevant industry publications, and maintaining an active and engaging social media presence on multiple platforms. Backlinks are the primary goal of off-page SEO. This is any time a link to your website appears on another website. Author bios associated with guest posts, brand mentions that include links, and your social media profile pages are all included here.
Do Keywords Still Matter?
Short answer—Yes.
Keywords are still a primary way for search engines to know what your website and startup are all about. When optimizing your site via on-page SEO, including short-tail keywords (1-3 word phrases) and long-tail or semantic search key phrases is crucial. The latter is complete sentences structured naturally as though someone was using voice search on their smartphone.
The key aspect of establishing your keyword strategy is research. Use tools like Google Ad Words, Ubersuggest, or Buzzsumo to discover what words are trending in your industry. Then build your target keyword file to know the most appropriate words and phrases.
What Does it Mean to be "Crawled?"
It means Google found you.
Crawling is the term used for when a search engine scours the internet looking for new web pages they didn't already know about. They do this constantly, as tens of thousands, if not millions, of new pages are coming online daily.
Initially, your home page and any other online static page will be indexed. That's how Google finds out about you and knows to return looking for updates. Then, each will be indexed as you add content pages (landing pages, pillar pages, blog posts, etc.).
The more consistently you add new content, the better. And the more tailored that content to your target personas through keywords, the better.
Quick side note: Indexing is essentially when a search engine bookmarks your domain, making a note in their internet "index" so they can point searchers to these pages moving forward.