On-Page SEO vs. Off-Page SEO: Techniques for Getting Good Pull
SEO is one of the most hotly debated (read, argued about) subjects in the online marketing realm. It's something we've talked about here on the Aspiration Marketing blog, and it's a topic I'm sure we'll continue to cover in the years to come. That's because it's simply that important, and we want to be sure you have a solid understanding of the in's, out's, up's, and down's that make up modern SEO practices.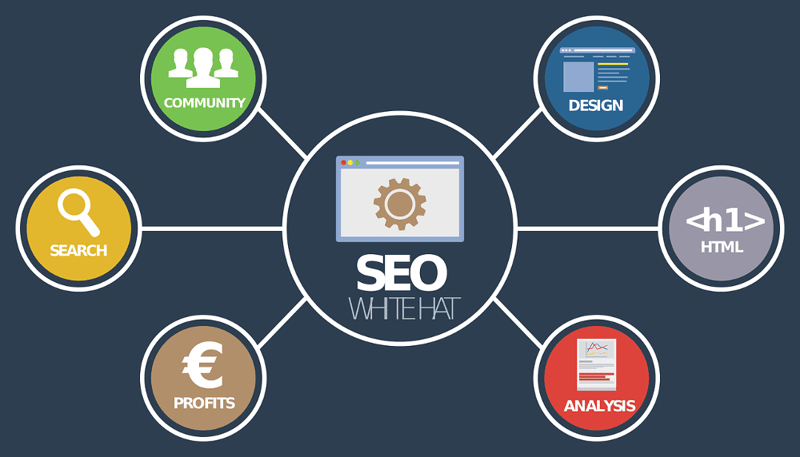 Today we're going to dive into the differences between on-page and off-page SEO. This is a subcategory that seems to generate a lot of questions along with a fair bit of exasperation on the part of SEO pros fielding questions about "just what are you doing over on that other site when you're supposed to be 'doing SEO' over here on our site."
For simplicity's sake, we've divided the list into groups of 5 items each, first we'll look at some activities that fall under the category of on-page SEO techniques; then we'll take a look at 5 that come under off-page tactics.
On-Page SEO Activities and Techniques
As the name implies, these are things you can do on your site to improve your SEO pull with the search engines. For brevity, we're going to use "Google" as a catch-all for any and all search engines.
Content
It's simple. The #1 thing you can do to increase your site's SEO ranking is to generate fresh content on a regular basis. And the easiest way to do that is with a blog. Not only does a blog give you a forum to share engaging ideas and engage your audience, it also gives you the following ways to goose your SEO even further.
Title tags
Literally referring to the HTML code that identifies the page title, this phrase is often used to denote the title itself. Google pays extra attention to the words within the tags, so this isn't inaccurate. There are two main functions the title tags serve for SEO:
They tell your audience what to expect when they click through to read the article (because this is the title seen on the search engine results page, or SERP).
They tell Google what the page is about, thereby establishing authority for your site.
Meta description
Another feature that serves two SEO-related functions. First, the meta description is what follows the title on the SERPs, so this is where you can tell your readers a bit more about the content. Only 155 characters are displayed on Google, so keep it brief and use appropriate keywords (just one or two; it's quality over quantity when it comes to keywords). Second, the meta description serves to give Google more details about the content on that page. By working a long-tail keyword in here, you can help give your content something extra and help boost your authority while you're at it (because Google gives extra power to keywords found here).
URL
Receiving a bit less attention from Google, yet just as important to pay attention to, the URL of your pages does indeed matter for SEO. The more concise you can keep them, the more pull they'll give your pages. And working one or two short-tail keywords in will ensure that they're working the same magic on your organic search rank as well.
Image alt text
Search engines can't parse images, so there is a field called "alt text" behind any picture you see online that gives the producer a way to tell Google what the image is and how it relates to the broader topic of the page. Readers do not see this field, however it is key to use it to describe the image in a way that ties it to the topic so Google will count keywords here toward your SEO pull. Most CMS tools allow you to edit this field, so it should be fairly straightforward.
Off-Page SEO Tactics
As the name indicates here, these are the practices you can engage in to help boost your SEO from the outside. Off-page SEO best practices should be a part of any SEO project or campaign, ignoring these practices can cause a descent in the rankings as well as hurting your organic pull.
Pay attention to your product offerings
Believe it or not, no amount of SEO, be it on- or off-page, can make up for lackluster products. If you have the budget for one or the other, focus on creating the best widget you can produce first. Then, put in the time yourself if you have to to get the word out and start building the credibility you need to gain followers and search ranking results afterward.
Cultivate your online, but off-site presence
Your social media presence, your Facebook business page, your Yelp reviews and even your answers to industry questions on Quora are all a part of your company's "brand reputation." And Google is using that rep in its algorithm, too. So the more effort you can put into creating and nurturing an online community around your product, the better.
Guest posting isn't dead
What is dead is posting for links. Find influential writers, thinkers, CEOs, and bloggers in your sector and cultivate relationships. Note, we didn't say "influencers," and we didn't say "spam them with guest post requests."
Start slow, comment on posts that resonate, retweet a relevant upcoming event your followers might enjoy, and engage in the comments of your own blog. Over time, you can take the right conversations into DMs and eventually email to share your great idea for a post that you just know their readers will enjoy as much as your own.
Mentions matter
Any time someone writes your company name online, even if it's not an active hyperlink, Google takes notice. The higher authority of the domain where the mention occurs, the better. So even if it's just someone on Facebook telling their friends about your widget, it's like gold for your SEO. Anytime you get branded content mentioned, Google parses the mention, and it adds to your ranking.
Backlinks
Be honest, this is what you thought of when we said off-page SEO, isn't it? Well, that's not without cause, as over the years backlinks have always held a high place at the table of SEO algorithms. And while their place at the table has shifted down a few seats, there is still great power in backlinks. The changes come down to a matter of quantity vs quality. Back in the day, the more links you had, the better. That led to sketchy services that threw up weak webpages that were simply lists of links to whatever company paid them. Google has gotten more nuanced and now takes into account the authority of the linking page, ranking this much higher than the sheer quantity of links that exist.
So what's the takeaway? Content is and will continue to be, king. If you can do only one thing on this list right now, make it a priority to get a blog online and establish a solid editorial calendar so your domain, and audience, can benefit from your great content.