Startup Marketing Best Practices for Growth and Scale [Video]
For many new CEOs, the thought of startup marketing can be daunting. After investing all your time, energy, and resources into developing your product, building your team, and securing office space, there's often little left to dedicate to marketing efforts. However, neglecting marketing altogether can result in a failed startup. After all, what's the point of all that hard work if you can't sell your shiny new widget?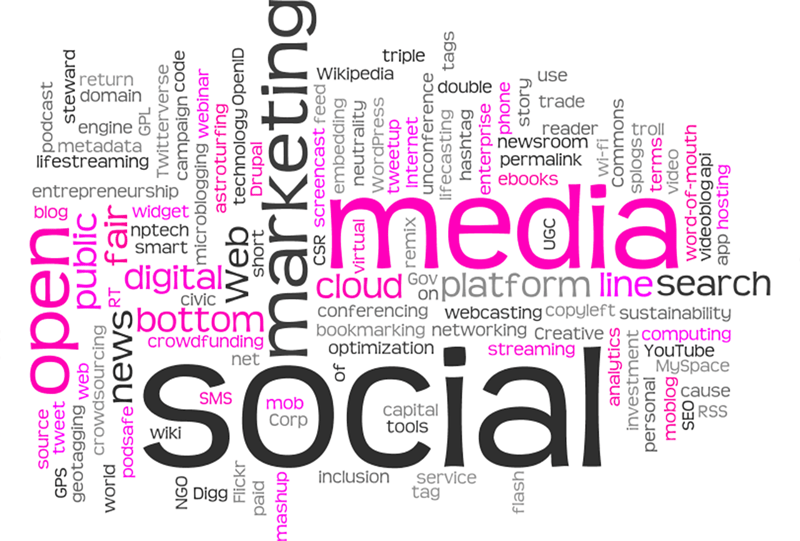 Marketing is a far-ranging topic, and startups require their special marketing flavor. With that in mind, we've combed through our experiences and culled the topics down to a select few that we feel are the places to focus your limited marketing energy. Use this article as a starting point, a guidebook if you will, so that as you ramp up, you can rest assured your marketing machine will be able to ramp up right along with you.
Why Does it Matter?
75% of startups fail. Effective marketing is crucial for startups, as the majority of them fail. To avoid being a part of the majority that doesn't succeed, it's essential to focus on reaching your target audience and generating leads.

92% of B2B buyers start their buying process online. It's crucial for startups to optimize their website for search engines and have a social media presence to reach potential customers where they are. The Internet is increasingly becoming the go-to source for researching and purchasing products and services, so it's essential to be present where your audience is.

Email marketing has an ROI of $44 for every $1 spent. According to statistics, email marketing is a potent tool to connect with your desired audience and generate leads. Ensure to gather email addresses from your website visitors and send out frequent newsletters offering valuable content.

Content marketing generates 3x more leads than traditional marketing. Quality content marketing can effectively generate leads and attract visitors to your website, which can be nurtured into loyal customers. It's a powerful tool for startups looking to establish their brand and increase their audience reach.
Adopt a multiple-timeline approach.
You're building this company to be around for the long haul, right? So your marketing strategy should assume the same tact. At the same time, you need to start selling products immediately, and then there's the mid-range to consider. By adopting a plan that covers all three timeframes, you can be sure to use your marketing efforts appropriately.
Short-term
This is the pre-launch stage while you build your team, buy a domain, and lease an office.
There's no better time than now to start getting the word out. Press releases, initial general-interest style blog pieces, and social media presence are all appropriate places to spend some of your limited resources.
This is also the best time to develop and document your brand voice guidelines. This set of documents is where you lay out everything from what font to use for the company name to how big the logo should be on press releases and letterhead. It's also where you outline what your brand voice is and what tone you want your blog pieces and Facebook status updates to have. Everything is fair game, even specifying how long before a comment needs to be responded to or acknowledged.


Mid-term
Ramp up the content creation as much as you can. This is when you want to start cranking out informative, engaging blog posts and start creating other media to use in social posts. Everything from team member story videos to infographics showing your audience exactly how your widget will solve their problems and address their pain points. This is when you'll start seeing an increase in views and click-throughs from your social media output, so it's also when you'll want to be sure someone is monitoring those channels closely so as not to miss anything requiring a response.
This is also when you'll want to branch out, looking for sites to do guest posts on, scheduling a podcast appearance or two, and increasing the press releases. Keep an eye out for niche influencers to collaborate with as well.


Long-term
Going back to day one, this is where all that content work will show fruit in the form of fantastic ROI. By using your content wisely, playing the long game of SEO, and engaging people on social media, you'll have potential customers showing up day and night. You won't have to market actively; you'll be able to continue creating great content, increasing your audience's trust in your brand, and watching the conversions roll in.
That said, it's critical to continue churning out that content. Remember to address common pain points among your target personas, and don't forget to write to the individual, not to a demographic. Use first-person language. It's OK in this context because this isn't business writing per se. And keep your social media presence vital and active, as that's a huge source of those conversions. It's the people who have been following you from the early days who will be converting now. They've had a chance to get to know you and your company, they like the voice, and your product resonates with them. That's what all this effort was about, right?

Use existing assets
Being cash-strapped doesn't mean you have to cut corners. It just means you need to make full use of the assets you have at your disposal. And that includes your precious employees. Remember how you're the scrappy underdog? Play that up, it makes great content, and you can use your employees in videos about working for such a hard-working outfit. They can talk about what a fantastic environment you've created, with all that creative energy flowing, and people collaborating, and the amazing product that's about to launch that will solve all the problems your audience has ever had.
Testimonials are an unsung hero of the startup marketer's arsenal. Have employees talk about the amazing office culture. Have customers talk about how phenomenal your sales team is and how helpful and kind your support team is.
Have a core team member with a background in customer experience? Great, have them help establish that support team so that when your first customer calls in, they're ready to go, offering exactly the help needed with the smile the customer has already come to expect.
Have a writer on staff too? Awesome, guess who will create those initial blog posts and Facebook updates?


Know your audience, and know where to reach them.
Perhaps the most important marketing advice we can give you is simply this—know your audience.
You want people to buy your widget. You know what your widget is capable of and how much it can help people with a particular problem. Do you know WHO is most likely to be having that problem in the first place? Because that's who you want to target with all of the other advice on offer here. If your product fills a gap in the tax preparation software ecosystem, what good would it be to market to delivery drivers or elementary school teachers?
On top of knowing your buyers better than they know themselves, you need to know where they're already spending their time online. Because that's where you'll want to spend the most time spreading the word. Suppose your potential buyers are tax preparers in the 35-45 age bracket; you can probably skip Snapchat and spend your social media energy and budget on Linkedin posts and Facebook ads.
So be sure to spend quality time with your marketing and sales team members, researching and developing solid buyer's personas that you can use as target audience personas. That way, you ensure your efforts are going in the right place, at the right time, to reach the right people.