Avoid These 17 Startup Marketing Mistakes
Marketing is the lifeblood of a startup, but there's not a well-delineated "how-to" path. If you're trying to get your startup off the ground, marketing may seem intimidating at best and impossible at worst. Marketing mistakes happen. There. We said it. They happen to everyone and are often unavoidable, especially in your startup's earliest stages. What can you do about it?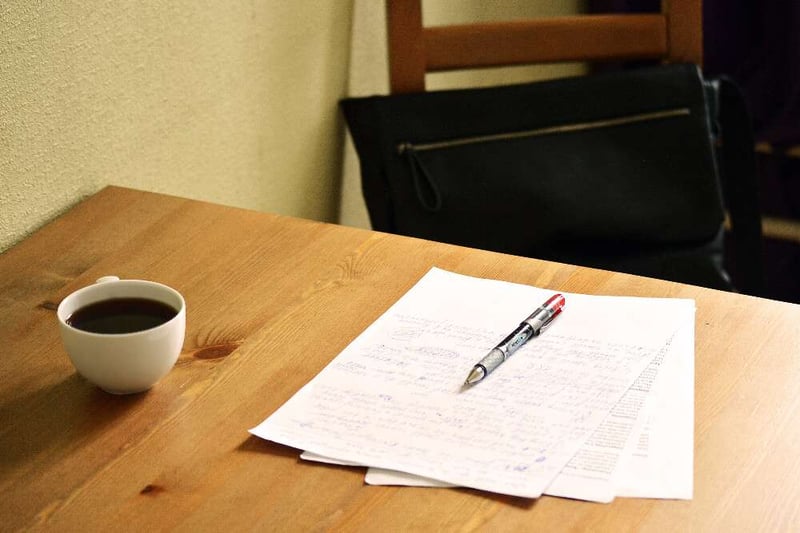 There is no guaranteed method to marketing success, but there are several mistakes you should be able to avoid. Doing so will greatly improve your chances of successfully building your startup's brand.
Here are common mistakes we see startups making. Steer clear of these mistakes to give your startup the best chance at marketing success:


Mistake #1 - Failing to have a master plan
Two things are required for great content marketing. First, you need an effective strategy. Second, you need great tactical execution of that strategy. Identify a goal and ensure it's specific, measurable, attainable, realistic, and time-based (SMART) - you need to have SMART goals.
Now reverse engineer that goal, "start with the end in mind." Break it down into small, measurable, and manageable steps. Now, you have a goal and a plan to reach that goal.
It can be tempting to skip this step. Don't do it. Launching marketing efforts without a clear goal and plan will lead to wasted resources and frustration.

Mistake #2 - Failing to review the data and how it relates to your overall strategy
You must consistently review your analytics, measure sales volume, and evaluate your pay-per-click ads. Study your data, and you can find out what works and what does not work. Then, make changes accordingly. Marketing is not a static endeavor. It requires long-term care and attention to keep pace with the evolution of your business. Knowing the status and effectiveness of your marketing strategy is as important as the strategy itself.
And how do you know the status and effectiveness? You look to the concrete data. Things like page views, top viewed posts, click-through rate, web traffic sources, social shares, and new followers, to name a few.

Mistake #3 - Failing to employ an SEO strategy
Having a well-done website is not enough. You must have a viable SEO (search engine optimization) strategy so that search engines, notably Google, will rank your website higher on relevant queries. This means adding keywords to your content, titles, descriptions, and title tags while delivering well-written and useful content.


Mistake #4 - Creating boring content
You must have quality content to compete effectively. If you're in a content rut, analyze the competition and determine their winning formula (more on this below). You have to experiment and mercilessly scrutinize your work until you succeed in creating that inspired and inspiring content.
Think about telling a story with your content. People love a good story. If you engage them with your distinct voice and perspective, you'll draw them in and keep them returning for more. Better yet, break your story down into bite-sized episodes. Then, you have a built-in cliffhanger every time you end a post, ensuring that readers will return to see what you have to say next.


Mistake #5 - Creating content that isn't useful to your audience
It's tempting - don't produce content you're excited about. The first aim of all your content is to add value to the viewer. You want to offer information they will find useful, answer a question they have, and offer your expertise in a way that helps them out.


Mistake #6 - Sharing too little information and selling too much
Content marketing's core philosophy is to give more than you take. Give the potential customer as much value as possible, but don't insist on anything in return. After you've provided value, you can ask for something, like signing up for emails.
The emphasis is on teaching and educating your audience about your product, service, company, and industry more than selling. The opportunity to sell follows from the trust and reputation you build with that quality content.


Mistake #7 - Creating content that is trendy but not evergreen
What is evergreen content, you ask? It is content that never goes out of style, remains relevant even as time passes, and works for you long after it was initially posted.
The current trend may seem sexy, but the evergreen content provides greater long-term value. Evergreen content is relevant regardless of the latest trends.
Make your content evergreen by remembering these qualities: be the definitive source; be as comprehensive as possible; write for beginners, since most users searching for content are beginners; and narrow your topic to avoid a disconnect with searchers looking for specific answers to a problem.


Mistake #8 - Having the wrong target audience
If you have a documented buyer persona, you're helping your startup's marketing team and ensuring that every department is focused on the same audience. Not to mention you know precisely who to write your content for.
Mistake #9 - Ignoring competitors' strategies
Don't do this.
Study what's working for them, but don't copy them. Be more creative. Be more compelling. Be more useful to your audience. Obtain backlink information to see which of their content gets the most backlinks.


Mistake #10 - Focusing too much on competitors
Keeping track of the competition is essential, but too much focus on competitors can distract your startup. Don't let wanting to know what the competition is doing sap too much time and energy from your team or customers. You'll constantly be trying to change things and won't even know if your marketing strategy is successful (Remember mistake #2? Look to your data to see how you're doing!).


Mistake #11 - Thinking more about your features than customers' needs
Mostly, people don't care about products or services per se. They care about their problems, needs, emotions, ambitions, and goals. Talk to them at this level, and you can engage them long enough to show them how your business can help.
Once you've built a relationship, you become top of mind for those looking for your product or service.


Mistake #12 - Having inadequate focus on the user experience
Startups can easily end up with poor user experience (UX) due to trying to keep costs down; money is always a problem when starting. Ensure it functions rather than investing everything in making your product as shiny and pretty as possible. This may seem intuitive, but you'd be amazed at how often this mistake is made. If the UX is not good, you won't make it anyway, so none of your marketing efforts will matter.


Mistake #13 - Neglecting clear calls-to-action when they're needed
You seek exposure for your startup and position yourself to be top of mind to the consumers in your niche. Be intentional about what you want your viewer to get from your content and, in turn, do with it. Do you want them to share your content on social media, leave a comment, or both? Are you asking for some of their information in exchange for deeper content like an e-book? Make sure your call to action lines up with the content you've created, and by following through with it, your customers will get something worth their time.


Mistake #14 - Going in blind with your blog
You need a blog to get off the ground. But you need a solid plan to avoid wasting time and money (this goes back to Mistake #1). Generate an editorial calendar that details your content, including delivery dates, target persona, and stage in the buyer's journey.


Mistake #15 - Thinking only in terms of blog post content
Blogging takes less work and resources compared to creating visual content. But to succeed as a startup you need to take every advantage. Here are 15 types of content that aren't blog posts. You will avoid this marketing mistake if you use more of these:
whitepapers

how-to guides

checklists

short rants

webinars

short-form videos

long-form videos

memes

infographics

case studies

gifs

social media posts

podcasts

photographic images

animations
Mistake #16 - Attempting to appeal to everyone
You stretch your resources too thin if you don't target your marketing. Doing so neutralizes your impact and can cause your startup to starve. Find your ideal customers and keep them satisfied (again, having a customer persona you work from is a great place to start here!). Then, your business will grow at the right speed.


Mistake #17 - Failing to ask for feedback
One of the most efficient ways to grow your business is by paying attention to your customers. Add a feedback section or a questionnaire to your website. Respond to comments or complaints personally. Make sure that the ability to provide feedback is seamless and easy for customers. Make the effort to reach out to your customers. Be proactive in getting the necessary information to identify where improvements are needed. Then make those improvements.


Wrapping it up
Marketing is a tricky, ever-evolving field, and finding the best way to position your startup for maximum marketing exposure and effect can seem impossible. By keeping these common startup marketing mistakes in mind as you launch your business, you'll avoid a lot of unnecessary angst and be well on your way to successfully building brand awareness and a loyal customer base.
Have a question about marketing your startup? Reach out to us. We're happy to help!