3 Challenges Startups Face (And What To Do About Them!)
Startups have more challenges than just getting their product in front of potential customers. When you consider that the vast majority of startups fail and the vast majority of funded startups also fail, it's understandable that launching a startup (and succeeding!) is not for the faint of heart. This discussion will set forth some challenges facing startups and thoughts on addressing them.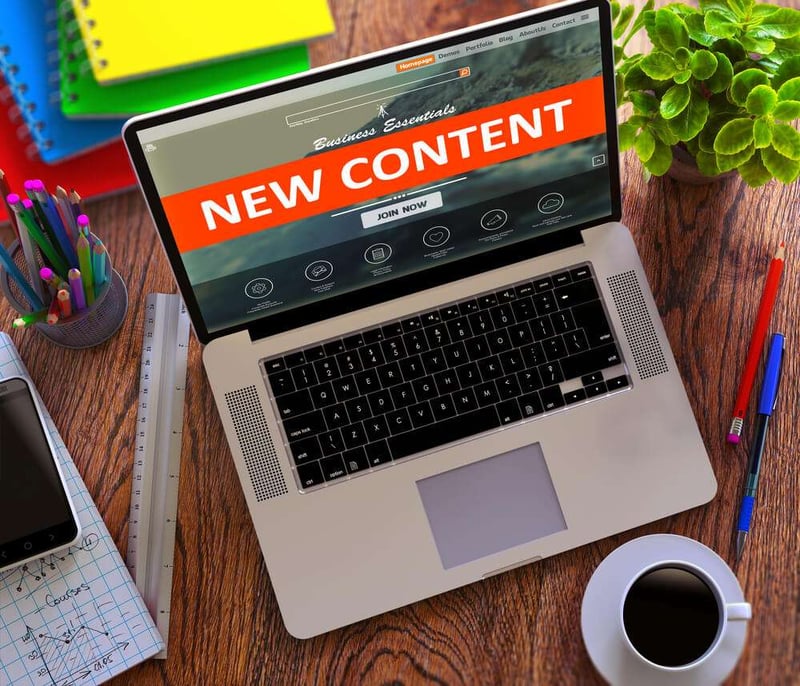 CHALLENGE #1: GETTING FUNDED
Most startups are funded by the founder/s or by friends and family. This is bootstrapping, and it's really tough work. Working with investors can bring you more than money by providing connections, advice, and mentorship.
There are several ways to find investors with money for startup funding. But you have to market your ideas effectively and understand you will be under more intense pressure to perform than you ever considered.
The following are the types of investors:
Incubators. Help accelerate startups' growth by providing support through management training, capital, mentorship, office space, and network connections. They can be sponsored by for-profit ventures, non-profit groups, academic institutions, and community economic development groups. They can be organized by industry, niche, or location.

Venture Capital. Provides private funds to startups they think have high long-term growth potential. They give you the money and take equity in return. This gives them a seat at the table for company decisions. Some startups appreciate that extra voice but others do not.

Crowdfunding. Best way to gain equity without giving away ownership. Raises money from future customers and fans. You do not get any mentorship or education from crowdfunding your startup. But it does increase awareness around your brand and product, markets your brand to a new audience, and validates your ideas.
CHALLENGE #2: GROWING YOUR CUSTOMER BASE
Growth Hacking
Successful startups scale fast because they target the right customers and constantly work to grow their customer base. They do this by growth hacking, a current term for the use of creative, innovative, and usually low-cost strategies to achieve exponential user growth.
Don't let the jargon be overwhelming. Suppose you've ever tested any aspect of your marketing strategy, like an email subject line, web form format, or social media copy. In that case, you've done your own growth hacking without having the label for these efforts.
Organic Growth
This is the growth achieved by internal initiatives versus external funding or acquisitions. Organic growth includes content marketing, social media marketing, SEO, PR, paid advertising, and email marketing. You want to generate leads, spread awareness, grow your reputation, acquire and retain customers, and produce brand advocates. Here are some ways to address achieving this growth.
Consistently create and share useful, valuable, high-quality content to grow your audience and reputation. You need to invest in a long-term content creation strategy.

You can't outspend the big established competitors. But you can innovate, experiment, and think outside the box in ways they cannot. Create better content. Visit blogs of the biggest businesses in your niche, and you'll likely see the same subjects, topics, and even headlines. You'll never stand out by doing more of the same.

Have a clear idea of what you want to do and how you'll accomplish it with your content marketing. Success and growth take planning. Better, more convenient, and more detailed content means more shares, more links, and over time, more growth.

Engage with the lesser-known creators in your niche on social media. Give them likes, share their best stuff, and let them know about a broken link. Establish a connection. Eventually, you can ask for a quote, a quick interview, or a guest post. Help them, and they'll help you.

Make A/B testing and conversion rate optimization part of all you do. Use the technology to work smarter, not harder, in analyzing email, content, landing pages, and more. If something is not working, fix it. What is working can likely be made better.
CHALLENGE #3: DEALING WITH STARTUP GROWING PAINS
Product Management
Excessive product expansion or the constant addition of new features is called feature creep. Improvement is generally good, but feature creep can be an unnecessary drain on resources and eventually become unhealthy for your startup.
Having goals for your product and wanting the perfect product is good. But you've got to stop and focus on maintaining a best-seller. Then you can reroute some resources to a new goal or product.


Money Management
Money struggles are the basis for lots of startup failures. Startups that fail can't bring in the money, spend the money on the right things, manage the money effectively, or all of these combined.
Specific advice on fixing these problems depends on your niche and specific expenses. But these tools and numbers can help you evaluate and improve your startup's financial health.
Operating Income calculates your profitability. This is a major indicator of current success and potential future success.

Burn Rate is how fast you spend money before becoming profitable. Carefully calculating your burn rate can aid in growth, planning, and that future success.

Debt-to-Equity Ratio shows how your capital has been raised. This tells investors and lenders how stable or risky your startup might be.

Working Capital calculates how much you have to pay off short-term debt. This is the current financial health of your business.

Cash Flow tracks money moving into and out of your startup. This shows exactly where the cash is coming from and what it's being spent on.

Growth Management
You need to remember that valuable lessons can be learned from all those startups that fail. You learn from successful startups, just don't blindly focus on that side of the story. This tendency to pay attention only to the successes, and overlook the reasons for the failures, is called survivorship bias, and it presents a huge and relatively common struggle for startups.
Do your best not to compare yourself to other founders or startups. Focus on what's ahead of you. Seek answers to pressing questions or advice in dealing with a struggle, from successes to failures.