A Startup Guide to Lead Generation
Today's Lead generation may not be different from previous years' approaches. You just need some tweaks to well-tested strategies and reminders that some old strategies are no longer effective and should be replaced. To summarize in an oversimplified way, effective lead-generating strategies involve inbound lead generation and content marketing with the prudent use of email and other outbound tactics.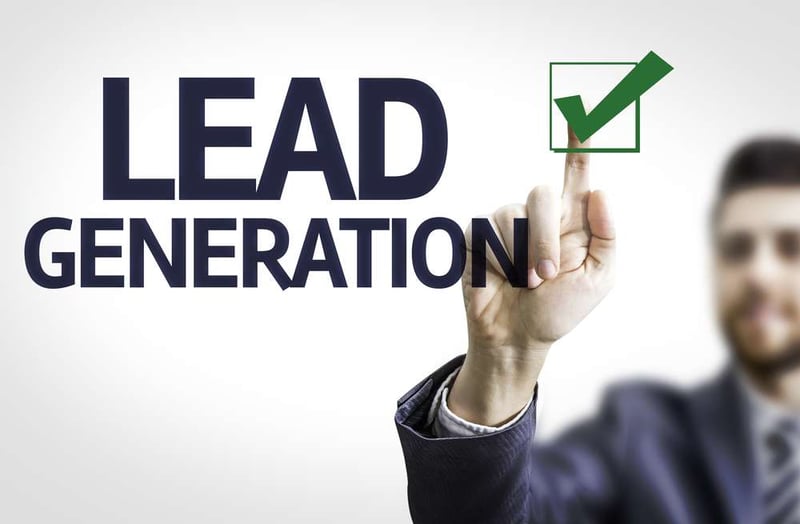 Now let's talk about current lead-generating practices. As is almost always the case, start at the beginning. So let's start with defining "lead generation."
Lead generation is identifying potential customers for your business. It is a way of creating positive feelings for your business among people who have indicated some level of interest in you and getting them on the path to eventually making a purchase.

The transition from stranger to customer happens most naturally when that stranger has kicked off a relationship with you by showing an interest in your business. Perhaps they've liked a post on one of your social media sites or commented on a blog post.
Lead generating strategy is getting as many potential customers as possible in front of your startup. The best lead generation strategies differ for each business. To figure out what works for you, you must know your business and what you want to accomplish.


Don't Buy Leads
Some claim you should just buy leads; it's easier and takes way less time and effort, albeit the costs are higher than organically generating leads. The best reason to never buy leads is that they don't know you. Of course, in most jurisdictions, it is illegal to send emails to purchased lists. They likely opted-in somewhere while signing up for something but are unlikely to have opted in to receive anything from your company. So what you send them is unwanted and, therefore, intrusive.
After receiving unwanted messages, these purchased leads can go on to flag your messages as spam. This can be dangerous for you. This doesn't just filter out emails from you but indicates to the email provider who emails are being filtered out. After enough people flag your messages as spam, you're on a blacklist. This list is shared with other email providers. And it takes a lot of work to get off the list once you've landed there.
Your email deliverability and IP reputations are likely to be harmed. Email deliverability is when your email successfully arrives in the intended person's inbox. Deliverability suffers when your message goes to the spam folder instead of the inbox. IP reputation is determined when software tracks types of messages sent from a particular IP address in the never-ending search for spam sources.
So, we've established you're not going to buy leads.
What are you going to do to get those leads? There is a wide range of online lead generation tactics, campaigns, and strategies, depending on the platform on which you intend to capture leads. There's a whole other discussion about what you do to capture leads once those possible leads are visiting your site, but first, you have to get them there.
Learn and implement SEO
About 10% of search users go past the first page of results when seeking information. Learn search engine optimization (SEO), so your company can be on that first page, or better yet, it can be on or near the top of that first page. The most basic tenets of search engine visibility can be summarized in 3 ideas:
Provide good information.
Answer frequently asked questions.
Be certain your writing is clear and concise.
If you regularly produce quality content that answers prospects' questions, search engines will notice and give you credit for it by ranking your site higher in SERPs (Search Engine Results Pages).


Include Live Chat
By being accessible in real-time, you can encourage interest from new visitors and potential customers and encourage repeat business from existing customers. Live chat functions allow anyone to reach out to you without picking up the phone or sending an email. Questions can be asked and answered whenever they come to mind. Adding a Chat Now button to a business website goes a long way toward establishing relationships with new customers and leads.


Use Calls to Action
A CTA (call to action) button sends prospects to a specific page where they are presented with an offer. Some non-sales CTAs provide the customer, or possible customer, with additional information on what they started looking for. And some CTAs provide free content like an ebook or give prospects access to a webinar.
Be sure your copy is catchy enough to capture the potential lead's attention so they want to click. The CTA has to make sense based on actions taken by the potential customer to be effective in lead generation.
CTAs work when they send visitors to the landing page, where they can receive a specific offer that matches where that visitor is in the funnel, which leads to becoming a customer. Don't use CTAs to drive people to your homepage.
Even if the CTA is about your brand or product and not an offer about a download, you should still send people to a targeted landing page relevant to what they're looking for. And always include an opt-in form.


Keep the Message Consistent and Deliver on Your Promise
The highest converting lead generation campaigns deliver what they promise and create seamless transitions from ad copy and design to the deliverable. Present a consistent message throughout the process and provide value to anyone that engages.


Be Strategic with Social Media
Add links to the landing pages of high-performing offers on your Facebook, Twitter, LinkedIn, and other social media posts. Tell readers you're sending them to a landing page to set their expectations.
Use social media to generate leads by running a contest. Contests are fun and engaging and can teach you about your audience.


Takeaways for Lead Generation Strategies
As soon as you determine your strategy or any part of it isn't working, move on and try something else. There are many choices, and there's no reason to stay with something that doesn't work for your startup.

Old strategies can still work, but update them with a new twist.

You'll have to spend money, but successful lead-generation tactics don't necessarily require large budgets. It's mindset and grindset.

Get creative.
Your lead-generation actions should be as dynamic as the audience you're targeting. Remember: as trends change and behaviors shift, so should your lead generation marketing plans and strategies.