Unlocking the Secrets to Better Lead Generation [Video]
Understanding your customers' wants and needs is the first step to success. All marketers hope for a steady stream of qualified leads that begin their journey to become delighted customers eventually. Of course, hope isn't enough. Having a solid strategy for lead generation is essential to gain prospects and customers, and there are many ways to make sure you don't have any missed opportunities.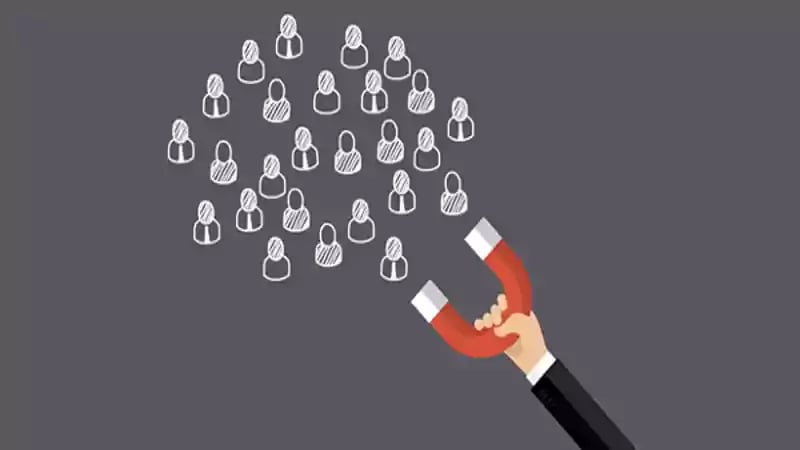 Here is an introduction to each concept and leads to additional details for each:


1. Improve your SEO
Search engine optimization, better known as SEO, is a sure way to attract leads. It's no doubt that if you're even somewhat familiar with digital marketing, you've heard of it, and for a good reason. The term itself is pretty self-explanatory; after someone types in an inquiry in a search engine, SEO has a direct effect on the ranking of a website or page in the organic results section. It's optimal that your business ranks high in SEO so that when searchers type in a related keyword, you'll be one of the top links on the page.


2. Optimize Blogging
The success that can come with blogging is a force to be reckoned with. There are countless advantages to making this a consistent practice to attract leads. Blogging improves your SEO, helps answer questions, is enjoyable, and can be relatable for the consumer. A shocking statistic on blogging from HubSpot says, "companies that published 16+ blog posts per month got about 4.5 times more leads than companies that published zero to four monthly posts". This alone says a lot about the power of blogging.
3. Define Buyer Persona
Creating a buyer persona makes sure that you're reaching your target demographic. You have to know who your ideal buyer is and what's important to them as they consider a purchase. This strategy isn't a "set it and forget it" one because buyer behavior constantly changes, so the buyer persona should be consistently reassessed to meet the current needs and wants. Because this strategy also identifies where your buyer is looking for information, as new platforms arise or others give way, this will create needed adjustments depending on where they visit most frequently. In addition, your persona should also reflect changes to your business. For instance, if you've had a price change or added a new product to your lineup, it's time to see if your buyer persona needs some tweaking.


4. Create Landing pages
According to Marketo, strategic landing pages are used by 68% of B2B businesses to acquire leads. The goal is to have the visitor agree to give their information in exchange for content, commonly an eBook, online seminar, white papers, a special offer, etc. Using a landing page strategically turns a visitor into a lead and provides a value proposition for that lead that will encourage them to remain engaged. In receiving their information, they can stay in tune with the happenings of your business and continue on their buyer's journey.


5. Optimize Website design
This last point is often overlooked. It's unfortunate to get into the trap of having a website that's outdated and non-reflective of your current business and offerings. A well-thought-out website can make all the difference in attracting leads by staying current. One of the current trends you see on websites is the use of video. From universities to clothing brands and more, all are utilizing the power of video to attract leads. Your website should be mobile-friendly and be easy for the consumer to navigate and find the information they're looking for. Lastly, websites should also have an inbound marketing strategy to attract, engage, and delight customers!
There are many ways to drive lead generation and leverage digital marketing to turn a visitor into a customer. Combining all 5 of the described strategies is a guaranteed way to not miss out on potential leads and prove to be strategies for long-term success.