Is a Marketing Agency the Right Fit For Your Startup?
Startups have a lot going on. Everyone is multitasking, wearing multiple hats, and likely working more hours than they'll admit to their families. Is marketing one of the arenas causing your startup team headaches?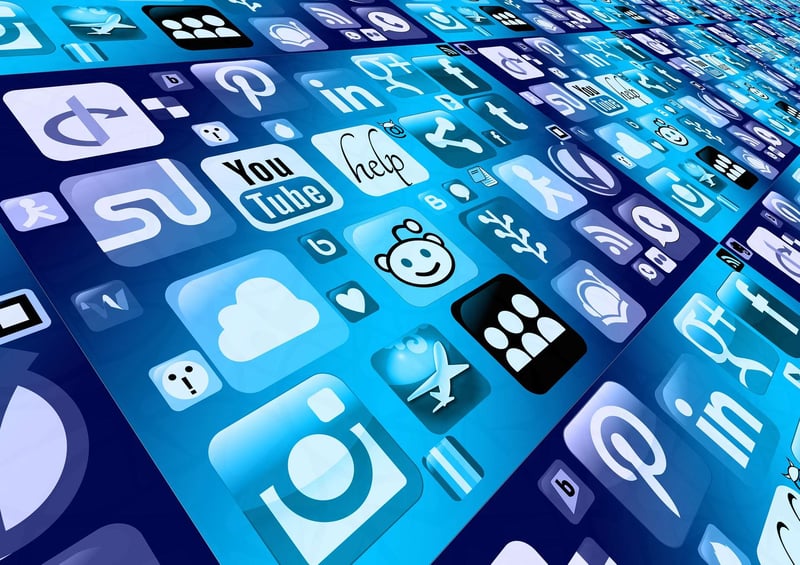 Startup Marketing is one of those topics: everyone knows it is needed and claims to know how to do it, yet it's rare to find it done right. Add to that this new "content marketing" thing you keep hearing referenced as the best way to get your long-term marketing efforts up and running, and it's no wonder you're feeling a bit overloaded.
What about hiring a marketing agency? There's one down the hall at your coworking space? Why not talk to them?
In-house marketing and outsourcing to an agency have many pros and cons, so many in fact that it can easily add to the overload. So let us distill the cacophony of marketing noise and present a concise summary of each option so you can decide and return to running your startup.
Signs that in-house marketing might be a good option
You're just too cash-strapped to afford an agency. That said, one FTE marketing generalist is just within budget. Depending on your strategy and niche market, this option may perform quite well for now. Be sure this person knows that you fully support them and that when they realize they're over their head that you will bring in backup, whether an in-house team or an external team to liaise with.

You find that marketing is taking less than ~1 hour/day. Are you sure you're doing enough marketing? Depending on your funding situation and what market you're targeting, it's possible. If you find that you, or another team member, can "handle" your content, calendar, social media presence, etc., in around an hour per day, then more power to you, and go for it! Just keep an eye on that time, and when you see it creeping up toward 2+ hours a day, understand it'll be time to reassess.

You're a marketing startup. Either literally or figuratively, someone on your team has a background in marketing, copywriting, social media marketing, or another relevant field. If that is the case, once again, more power to you for your excellent forethought and planning, and go for it.
Signs that bringing in experts is the better option
You need your web presence up and running ASAP. And at the moment, you don't have more than a landing page saying "coming soon." In this situation, you'll need specialists, web designers, graphics people, copywriters, SEO/SEM specialists, etc. If that's the case, it's more cost-effective to call in a team of experts to get things up and running, then maybe have them train someone on your team to take over until it makes sense to bring them back to run things long-term.
You have more money than time. It's not that common in the startup world, we know. But maybe you lucked into an angel investor who gave you enough to support the company's full operations for a year, including bringing in outside help where appropriate. And marketing is an area where having experts on your side can make all the difference.
Your competitors are already trouncing you on social. You're about to market and hear about a competitor with a robust, witty social media presence making waves in your industry. Can you compete? If you have any concerns at all, leave them to the professionals. That way, you can focus on what you do best, leaving the marketing to the specialists.


Specific ways an agency can benefit a startup
Marketing agencies, especially those that focus on startups, have specialists everywhere. If your niche is full of witty banter on social media, their SEO wizard can work magic on your in-house blog to move it to the top of the rankings. Or perhaps it will take the quick thinking of a content strategist to point out the gaps in a competitor's posts so you can move in and provide the information they're missing.
Either way, the combined years of experience in each specialization an agency team brings can be priceless. Not to mention that getting up to speed on the current state of SEO is enough to melt the mind of even the most hardened non-SEO expert.
Do some digging, and you'll likely find agencies that specialize not only in your industry but even in your niche corner of that industry. And even if your widget is so unique as to be one of a kind, you can probably find someone who focuses on emerging technology and can handle it. This focus will drastically cut the ramp-up time as you won't have to start from page one of the user's manual to get them up to speed.
On top of all that, it pays to have certified pros on your team. Even if an agency advertises that they've been in business for 20 years, that doesn't mean they've updated their skillset since the late '90s. Check on current certifications and the years they were granted. If you don't see something within the last two years, chances are they aren't up to speed with the newest search algorithms or current best practices for email marketing, or they know how to handle a Tweet.
And finally, a parting thought for those still on the fence. If you're cash-strapped but see the benefit to an agency in your specific case, consider bringing in a generalist who can focus on your company and product 100% for the first six months. Then, either swap them for an agency or have that generalist be your liaison with a part-time agency team. This way, you get the focus out of the gate and the specialists you need to fully flesh out your marketing strategy in the future that can scale with your growing startup.
If you are thinking of deploying HubSpot, there are some additional considerations. We'd make a case to consider a HubSpot agency even if you are not using HubSpot yet.