Email Marketing: Essential Best Practices for Effective Campaigns
Marketing via email gained traction around the turn of the 21st century as personal email accounts became common. Email marketing remains a solid way to generate leads and convert prospects for your business if you do it correctly.
If you want to improve your email performance, here are some email marketing best practices to help you generate more leads.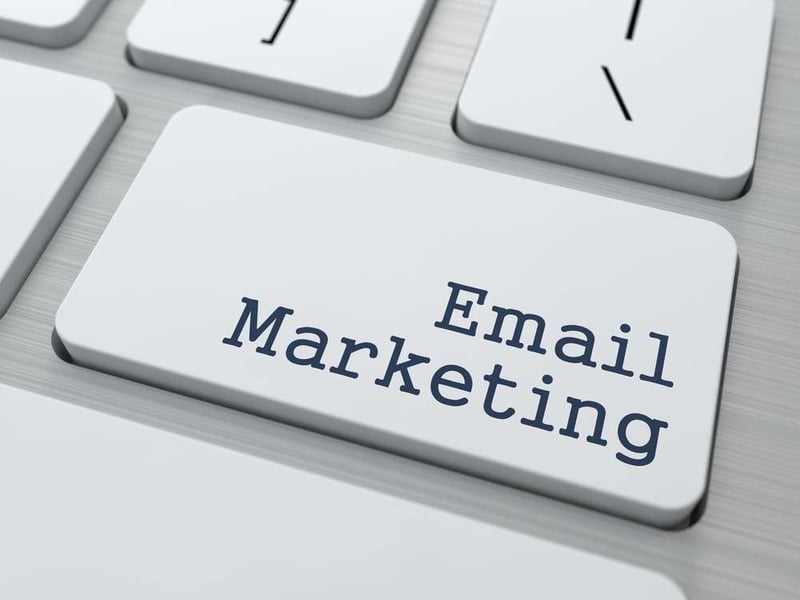 Never buy contact lists:
The entire email campaign depends on open rates. If you're contacting people whose information you bought rather than earning the information from a previous interaction, you'll see the performance of your emails drop. Also, the GDPR (EU General Data Protection Regulation) requires each European recipient's consent before you reach out, and purchased lists usually don't have that consent.


Don't use no-reply in the sender's address:
This prevents recipients from responding or opting out, which is a problem since CAN-SPAM (Controlling the Assault of Non-Solicited Pornography and Marketing Act of 2003) protects recipients' right to opt out anytime. Besides, your customers are likelier to open emails from a person, even just a first name. Don't make it harder for anyone to provide feedback.
Keep visual clutter to a minimum:
Never use more than an absolute maximum of three fonts, and don't require recipients to scroll horizontally to see the entire email.


Optimize preview text:
Customize the preview text, generally the first several words of the email body. Don't let your email system insert messages you don't want as part of your preview text. This can usually be done via your marketing automation tool.


Use an email signature:
People are inclined to read and listen to your email if they know it came from a person, so include a real person's signature.


Maintain a clean email list:
Your open rate sinks when you keep addresses for people who have not opted out but never open your emails. Regularly, find those who have not engaged for a specified period and purge them from your list.


Pay attention to your above-the-fold content:
As many as 70% of recipients won't see the call-to-action (CTA) if it's below the fold (requires scrolling). Include multiple CTAs throughout your email in varying places and formats, ensuring at least one is above the fold. Keep the main message above the fold as well.


Get personal:
People like to receive personalized messages. They may know the software did it, but it still feels personal, and they like that. So use your email tools to configure the greeting of your email so it automatically includes the name of each recipient in the greeting.


Use welcome emails:
This lays the groundwork for a strong relationship while checking on deliverability, which in turn helps keep your list clean. If the welcome email generates a hard bounce, you know to remove the address from your list.
The welcome also confirms the signup worked and lets folks know that what they requested is on the way. Offer something of value or exclusive to the new sign-up and improve the click-through rate.


Do lots of A/B testing:
Almost any part of your digital marketing content can be improved using A/B tests or split tests. You split your recipients into segments, then send out different versions of your email to each of these segments, changing one thing. It can be a different subject line, a call to action, or an element of style. See which variation generates more opens or any other action.


Test to determine the most effective frequency:
Undermailing results in missed revenue, weaker sender reputation, difficulty maintaining a clean list, and lack of inbox presence. Overmailing leads to decreased engagement, increased opt-outs, and reduced visibility. You have to test segments of your audience to determine the optimum frequency for you.


Be prudent with incentives to increase open rates:
Don't overwhelm readers with product-related emails. Customer loyalty starts when you provide them with industry insights and other useful information. Then you can talk business and use incentives to increase open rates.


Provide a CTA for subscribing:
Assume your readers love your content and forward your emails to their friends to check out. Provide a small yet visible CTA so these new readers can subscribe. Since your email is likely driving another action, like downloading content, be sure this subscribe button isn't distracting or confusing.


Carefully craft subject lines:
Make them compelling and concise. Conventional wisdom says 30 to 50 characters. It should create a sense of urgency while giving readers an indication of what to expect. Take time to A/B test your subject lines so you can go with what the data says, not just your gut feeling. Use powerful words, questions, idioms, and other tactics that you believe will capture your audience.


Tie emails to landing pages:
They should match in terms of headline, copy, and content. The look and feel should match. Consistency builds the customer's trust in your content. Be sure to use tracking tools to see which emails and landing pages performed the best so you can continue sending what's working.


Tell a story:
Engaging content results in more click-throughs. Look at your favorite email newsletters. Likely you'll find some common threads. They are telling interesting stories, providing thought-provoking articles, keeping you current on industry news, or maybe providing a laugh with a short video. It is indeed a cliché, but you have to get creative.


Remember to design for accessibility:
Don't forget to include all those possible audience members with visual difficulties. Add ALT text to your images so people using a screen reader can better understand the content. Add a period after the image text so the screen reader will pause, allowing for an easier understanding of your email. You can also adjust the image contrast ratio to maximize readability.


Be skimmable:
Increase your engagement rate by communicating your message as quickly as possible. Your content structure should be easy to read and understand. Use bullet points, headlines, subheaders, lists, and preheader text to quickly and clearly state your main message.
Getting ready to send out your next marketing email? Cross-check your message with our helpful. Download your FREE email marketing checklist by clicking below.