How to Create an Email Marketing Plan That Works
There is nothing inherently wrong with marketing emails. The problem is that most companies don't do them right. Admit it, you've unsubscribed from marketing emails, marked them as spam, and/or had regrets for having opted-in to the email list.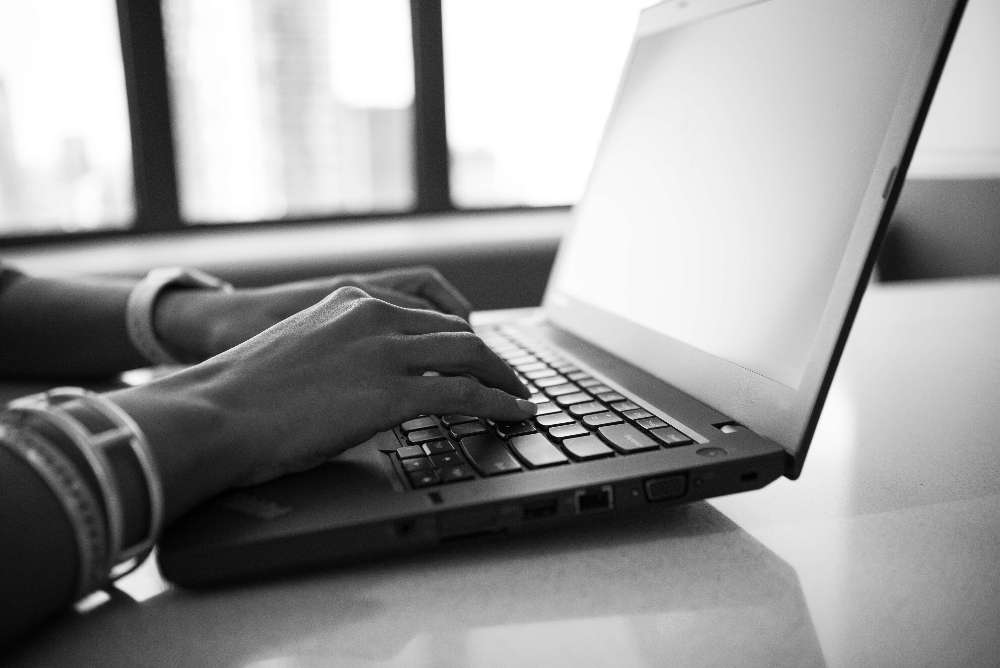 As a startup, it is particularly important that you don't accidentally push any target customers away because you didn't adequately plan your email marketing. Rather, if you customize your email campaigns correctly, they can be an effective way to acquire and retain customers. We've created a [FREE]
. You can download it at the bottom of this post.
Customers likely don't care about a message that blatantly promotes a product. But they will care if that message feels personal and brings them value. Here are some things to do to make your email marketing campaigns ones that enable your startup to succeed and grow.
Let's start with some specifics of the best email construction and then move to the broader plan for those emails. Smart email marketers realize they have to talk to their target customers as individuals. Here's how.
The "From" line shows that the sender is a real person: Don't write an email that looks like Spam. Make it personal. Having a name in the "from" field is the first step to doing just that. It puts a name on the content to follow.
The "Subject" line is specific: The context you build around your email ensures either success or failure. The Subject should show your audience that their particular interests will be addressed. It should hint at a story and provoke curiosity.
Tell a story: Be entertaining and informative in telling a story in the email that addresses each individual in your target audience. This keeps them reading and coming back to read future emails.
Be hard to forget: Set up an automated series of emails to stay in touch consistently, but not so frequently that you're annoying. If your unsubscribe rate is more than 10%, your message doesn't match your market, and if it's less, then maybe you're not edgy enough.
Encourage those who purchase from you by sending them emails that show how to most effectively use what they've just bought and that highlight any easy to miss features of the product.
Stay relevant: Each person you send an email to expects that it will be relevant to them. If you don't maintain different lists for different micro-segments by topic, you will violate that expectation. Those people will no longer trust your emails and you'll have lost them. Typical marketers treat everybody the same, but smart marketers know better. The smart marketer has a different list for each topic.
Be human: Express more of who you are in your emails. Show you're a real person, not just the company trying to sell a product. People will remember the human side and tell others about you. Show a personality that's instantly recognizable.
Use humor: As you're in the early stages of marketing your business, you may be nervous and apprehensive about your future success. It's okay to reflect some of that in your emails. Better if you dial it up just a bit with humor. It makes you more human (see above) and therefore more believable and that builds the trust you want to create in your readers. It's also been shown that humor aids in comprehension, so readers grasp your message more readily.
Now, let's look at some broader ways to maximize your startup's email efforts.
Create buyer personas
These are representations of your customers that you've based on actual customer data and market research. Put a name and a face on each micro-segment of your potential audience and you can come to understand what a typical representative of that segment might be like. You can identify with that target customer's intent as they search for the products or services that best suit them. And you'll understand their point of view as they receive your emails so you can assess your emails from the target customers' perspective. As that customer, would this email be appealing? Or would you unsubscribe? What would make the email feel valuable to you? Using these personas helps you custom-craft your marketing messages for each defined segment of your target audience.
Do micro-segmenting
Prior to actually sending out those marketing emails, take the time to research and analyze your target audience. Segmentation refers to dividing the pool of targets into different customer types based on their shared characteristics. Characteristics can be demographic, geographic, industries where they are employed, types of businesses they own, their profession, family status, leisure activities and interests, spending habits, or just basically anything where the data is collectible.
Micro-segmentation is a more precise version that breaks down the segments into smaller, more specific pieces. Software programs such as Optimove can use the information and sort customers into micro-segments. Once you have these smaller segments you can craft emails customized for each individual customer type.
Brief content is best
You're going to want to send emails with lists of offers, information, and advice. The best practice is to fight that tendency and keep your content brief and to the point. You want to offer value but not so much that the email itself is overwhelming. Offer the value upfront in a straightforward way. The most readable content is brief and regardless of how valuable particular content is, it doesn't mean anything if the customer doesn't read it.
Include extra value
Each person who put their name on your email list had a reason to do so. Whether conscious or unconscious, they believed being on that list was going to bring them value. You need to craft your emails to prove they were right.
Offer sign-up benefits like a limited time discount or entry in a giveaway. Make the prize related to your product and something that should appeal to your target customers. Offer free advice like a useful eBook or links to particularly relevant blog posts. Your goal is to make your target audience feel they've gained something after reading your email.
In conclusion: Yes, creating user-friendly email is a challenge, but you can do it!
It is not easy to create those emails that keep customers opening them and reading them. It remains the most direct way to reach potential customers, and it has been shown to be effective...if you do it right. It takes time and effort. But this is doable for even the smallest startup.
Divide your target audience into the most precise segments possible and write brief customized emails with each of these groups in mind. Offer them genuine value in each email. As you keep them reading, you'll be acquiring new customers and continuing to strengthen that initial loyal base that you need so your startup will succeed longterm.