Startup Case Study: Who's Doing Blogging right?
When was the last time you checked your blog stats?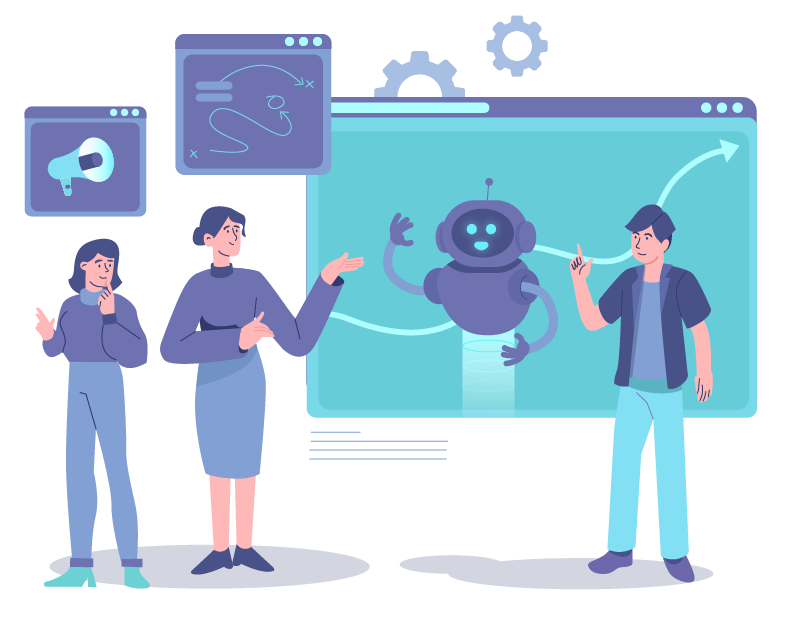 If your initial response to that question was, "My, what now?" this post is for you.
Startups have a lot going on, and usually, not enough people to get it all done. When it comes to marketing, that problem is often magnified by a lack of understanding of all it entails. Social media, emails, paid search, organic-something-or-other your brother was talking about, and of course, the inbound-vs-outbound debate rages on.
I mean, who has time for that?
You.
Or at least, you should make the time to hire the specialist or partner with an agency to ensure your marketing is getting off on the right foot from day one. We wanted to take a moment to highlight a startup doing things right. Specifically the company SmartDreamers, and specifically their blog.*
SmartDreamers was founded in 2014 and is a SaaS provider of recruitment marketing automation solutions. With the overlap in techniques between recruitment and inbound marketing, it's no wonder they're so on top of things regarding inbound tactics, like running a popular industry blog.
Here's a quick rundown of some of the key aspects of blogging that SmartDreamers is doing right, the hope being that you can take some of these ideas and work them into your blog offering.
Regular Posting Schedule
SmartDreamers posts twice per week, with a third particular interest piece going up most weeks as well. Three pieces of new, unique, engaging content are going online weekly. For followers of their blog or their social media presence, that's a healthy dose of recruitment marketing industry news and information to ingest regularly. We've discussed blogging best practices before, and posting regularly is a top suggestion. Not only will your audience appreciate the regular schedule, but the constant flow of new content helps your SEO pull with new keywords going online on a regular basis.


Targeting Conversions, Subtly
SmartDreamers designed their blog to have minimal distractions, which we love. However, that leaves an open question—what about conversions?
After all, one of the main functions of a blog in the inbound methodology is to encourage readers to click through to other pages, sign up for newsletters, etc. Never fear. As you'll see in the following screenshots, SmartDreamers has that handled, with multiple options on each blog post. The CTAs stay unobtrusive yet are right there where appropriate to catch the visitors' eye.
At the top of each post is a subtle "subscribe" box.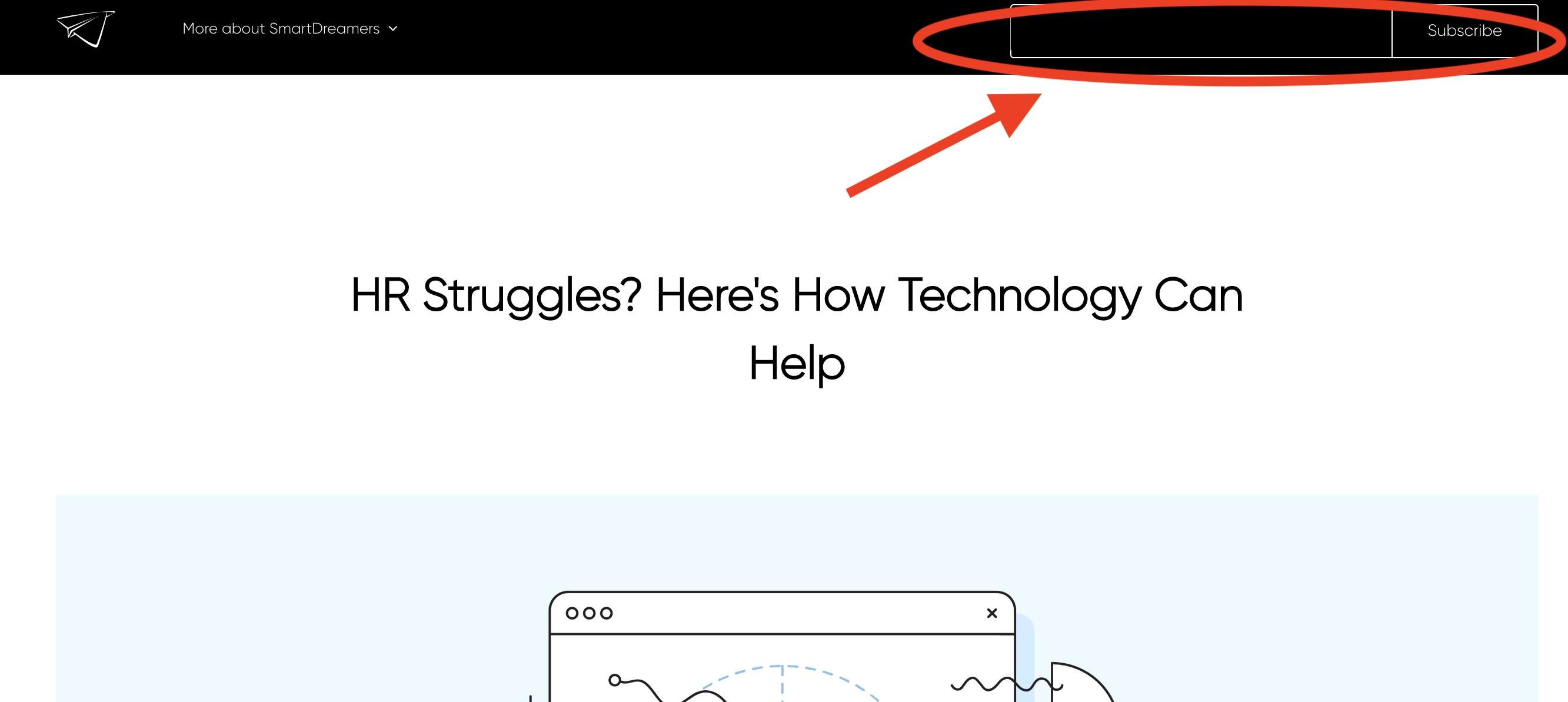 2. Just below the copy of the post are links to popular ebooks, along with the same Subscribe box. Each ebook image takes visitors to a form that collects contact information and permission for SmartDreamers to email the person in the future.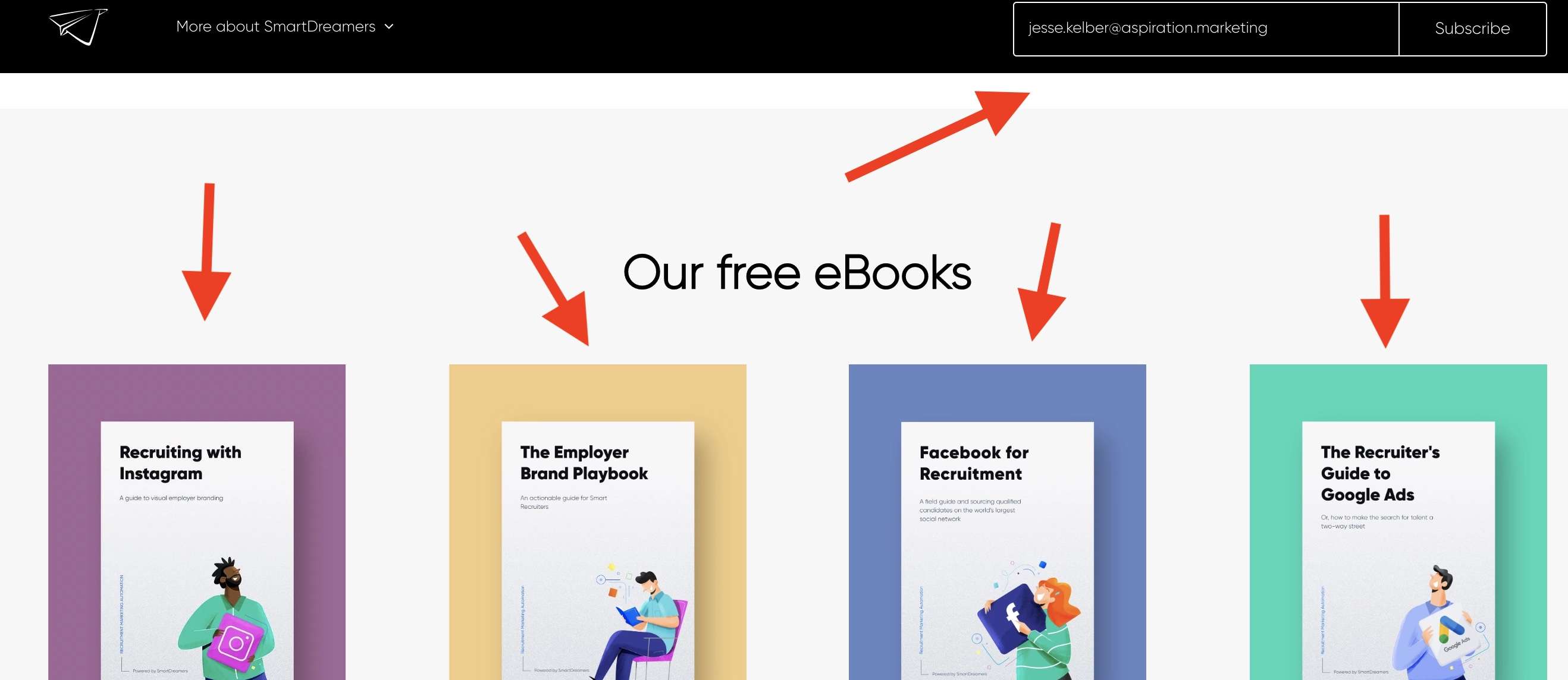 3. Finally, at the bottom of each page is a second Subscribe box and a CTA that takes visitors to a form to request a product demo.
Appropriate use of Backlinks
Backlinks form the backbone of any on-page SEO effort. SmartDreamers once again successfully walks the line between subtlety and blatancy by including backlinks to other relevant blog posts or pillar pages. They keep it subtle by only doing this 2-3 times per post and keeping the link text similar to the remaining text in the piece rather than making it bright blue or otherwise stand out. If you're looking for it, you'll see it's a link and follow it for further information. And if not, you'll never even notice them.
Either way, their website gets the additional SEO benefits of having these internal backlinks collect posts into topic clusters so the search engines will rank them higher for appropriate keywords related to that cluster.


Excellent use of Images.
Along with the featured image shown in the above screenshots, this post about how technology can assist with HR issues includes a couple of graphs. They present relevant statistics referenced in the piece and are designed similarly to the featured image. And all of these are, in turn, styled similarly to all of the imagery on the SmartDreamers site.
This is smart because it works subconsciously on site visitors to show them a deeper level of consistency. Style, tone, word choice, and more all show readers that SmartDreamers is a solid company that can be trusted.


Informative, Relevant, yet not Sales-y Content
If you read the SmartDreamers blog, you'll notice something missing. Nowhere in the article does it say "buy our product," either overtly or otherwise. The post is simply a rundown of several ways emerging technology like AI, robotic process automation, and other automation technology is helping revolutionize the HR world. Sure, it does mention recruitment marketing automation, but that's as close to a sales pitch as you'll find.
That's because readers don't want to read sales-speak disguised as a seemingly helpful article. Readers of the SmartDreamers blog are, by and large, recruiters themselves, and they come to the site to get information on the state of their sector, general advice, how-to articles, and otherwise relevant content. They know they can reach out via any available links or the chatbot subtly sitting in the bottom left corner of each page when ready.
And SmartDreamers knows they'll do just that. How? Because they are using tried and true inbound marketing methods and techniques designed to lead readers into the funnel and convert them to happy customers over time. This is Blogging Done Right. And next time, we'll show some metrics that prove that these tactics are working for SmartDreamers when we dig deeper into their site statistics and conversion numbers.
* SmartDreamers is a customer of Aspiration Marketing