As a core content marketing tool, a well-written blog is one of its most valuable resources. Not only does it often serve as a prospective client's initial touch-point with your brand, but your blog can also go a long way in expressing your company's mission, style, and accomplishments. Are you maximizing this aspect of your marketing platform? Or do you find yourself making the following blogging blunders? Perhaps you don't even know what an underutilized resource you have on your hands. Here are the most common blogging mistakes and simple ways to fix them.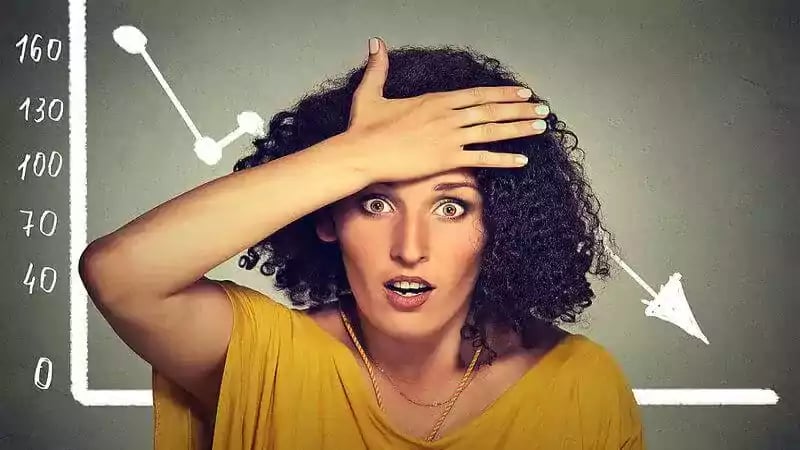 1. You're not writing for your readers
Of the innumerable types of active blogs, one attribute stands out across those with traffic, shares, and comments. They are useful to their readers. They speak to the defined audience. And the blogger's personality shines through while always focusing on connecting with the audience.
Most of the time, people search for blogs when they are looking for valuable information that can help them solve a problem in their lives. This is why "How-To" posts are extremely popular. They educate while offering direct information to help readers with a particular problem.
Solution –
Define your target audience and engage it
How can you avoid personal diary-like posts and form a real connection with the readers?
Engage by asking questions in the post. It's more conversational and treats the reader as a part of your post.

Put yourself in the head of your readers. Discuss a specific problem and empathize with the readers' struggles in solving that problem.

Avoid using 'I' and use a lot more 'you.'

Be sure to place a call-to-action (CTA) at the end of each blog post. See ours below! This is a question or directive to the audience meant to engage.


2. Picking the Wrong Topics
There's nothing worse than picking an irrelevant topic. You could have an amazingly written blog with all the right keywords and formatting, but it'll flop if your blog isn't interesting to your readers.
Not only are irrelevant blog articles useless for traffic and engagement, but they're also bad for SEO. Search engine algorithms respond very well to highly specialized content with very focused themes and topics.
Solution –
Proofread, proofread, proofread.
If you want to avoid picking the wrong topics for your blog, the best thing you can do is plan. By having a larger idea of the topics and topic cluster you'll be covering, you can ensure that every single blog topic is relevant to your audience's interest.
Not sure where to start? These tips can help you choose relevant, engaging blog topics.
3. Broad blog post topics and tangential writing
When we begin writing a blog post, we often think broadly to have enough content to fill up an entire post. When you pick a topic that's too big (for example, trying to write about Africa, World War II, or Social Media…all huge topics), there is no way to cover it in one blog post (or ten). Your post will likely become convoluted, disjointed, and watered down if you try. Likewise, your writing becomes disorganized and tangential if you are trying to tackle too much. You may find yourself circling different topics but never making a clear point.


Solution –
Narrow your focus and dive in
A more narrow focus works wonders. When you have a specific topic, you're forced to be clear and thorough. A narrow focus also helps attract the right clients—those looking for your services or expertise.
To avoid digression and tangential writing, return to your main point often and reiterate your big ideas with clear subheadings throughout your post.


4. Poor writing
We will start with the basics; grammar matters and proper writing matters. The quickest way to turn off a potential customer is with poor writing. You lose all credibility if your blog posts are riddled with spelling errors, incorrect punctuation, inconsistent pronoun use, or any sort of typo. No one will consider you an expert in your field if you can't express yourself expertly. Harsh, perhaps. But true. This applies to the SEO-friendly headlines, the blog post introduction, and the blog post body itself.


Solution –
Proofread, proofread, proofread
Don't be so anxious to hit publish that you fail to proofread your writing. Read your blog posts back to yourself, preferably more than once. If at all possible, have another member of your team read them through. Two sets of eyes are better than one.
If that's not an option, step away and return and re-read your work a bit later. You'll likely catch something you brushed over the first time you read it. Another option? Read your text backward. It sounds funny, but it's a good way to ensure that you focus on each word when proofreading rather than just skimming.


5. No personality or too much personality
Stiff writing in blog posts comes across loud and clear to readers and prospective clients. And they'll lose interest fast. At the same time, if you're trying too hard to be funny or witty or something altogether inconsistent with the rest of your brand, those reading your blog will see right through you. In this case, you'll lose much of your intended effect.


Solution –
Convey your brand, style, and mission authentically
No one will want to read your blog if you don't show a little about who you and your company are through it. Infuse your blog with your company's voice and unique style. Don't know what that style is? It's best to figure that out first. Knowing your target audience and buyer personas should help.
Don't worry about being too perfect. It's okay to write more as you talk in a blog post. That being said, a balance is necessary. Don't try too hard to be something you're not.


6. Not Making Your Point Clear
As irrelevant topics or bad titles can kill an article, so can meandering body paragraphs. Most of the time, your readers won't visit your blog because they are fans of you and your brand. They'll often read blogs because they believe they'll gain something valuable from them. If you waste your readers' time going on tangents and making irrelevant points, you'll almost certainly lose them before they finish reading the post.
Solution –
Articulate the key takeaway of your post
This is ultimately a writing issue, so look toward your writers and see whether you can spot a pattern. You may notice that many poorly performing articles come from the same writer. If this is the case, you should offer your writer advice and give them access to resources that teach them how to keep a reader's attention.
Additionally, solid proofreading can iron out these kinds of errors. Sometimes it's hard for a writer to self-assess whether their writing is clear and concise. If you always have someone reviewing articles before publishing, you'll be way more likely to catch these issues before they get published.
The better you can articulate "the one thing the reader should remember when reading your post," the clearer you make your point.
7. Bad Formatting
A poorly formatted blog will neither attract nor engage. A blog's primary content element is text, which already requires much more effort to engage than audio or video. Formatting text properly to make reading it as effortless as possible is one of the more important things to master for your blog.
Not formatting a blog correctly is especially damaging when you have longer, more in-depth content. A single, poorly formatted paragraph is maybe letting you get by. No reader will go through a 2000-word, poorly formatted blog.


Solution –
Apply attractive formatting
Embrace the basics of formatting, and they'll become second nature to you. Some of the basics are
Using paragraphs and headers to split your blog into distinct sections

Taking advantage of whitespace

Using bullet points and numbered lists when applicable

Using short, simple sentences for greater clarity
Make sure to help members of your content team learn these basics so that you don't have to edit everyone's work after they submit it. Having a well-trained team in blog formatting will save you time and effort.


8. Not using links to more content
Many blog writers will be given a topic and will write a good blog for you. The mistake they will make is to think that that blog post is self-contained and they won't link to any other content on your website.
The thing about blogging is that it's about directing the experience of your website's visitors. If once a blog is finished, the reader doesn't know where to go to answer some questions that might have come up during their reading; then they'll probably just close the website. That's lost traffic and time spent!


Solution –
Define topic clusters and internal link structures
Thinking about your readers when composing a blog is a great way to avoid this. What questions will they ask, and at what point while they read? If you have answers to those questions in other blog posts, you should try to link them somewhere. A proper content marketing strategy defines topic clusters with pillar pages and surrounding blog content crosslinking to each other and a targeted plan to cover the required topics and subtopics rather than "letting content happen."
The best links are ones that are inserted organically into your content. If you can't find a way to do that, it's O.K. to insert a link to another blog post in between two paragraphs. The important thing is to direct your readers to more content on your blog.
9. Not including CTAs
The last thing you want is for a reader to feel like they're done browsing your website once they finish reading a blog. By not including CTAs, you won't be nudging the reader toward the next step they should take during their stay on your blog.
Linking, as mentioned above, can be a first step toward keeping your readers on your website. If they're cycling through your blog posts, that's a great place to start.
But you need more than that to get blogging done right.


Solution –
Insert CTAs to guide the reader to "what's next."
Having people go from post to post is great, but that may not keep them returning to your website the next day, week, or month. CTAs offer a pipeline toward more reliable and long-term engagement with your content and brand.
Here are some examples of CTAs to include in your blog:
Subscribing to your mailing list

Signing up for your services or a trial

Redirecting to relevant products you sell (even better if the blog gives readers a discount code to use!).
Signing up for events (webinars, Q&As, etc.) you'll host.



10. Inconsistent blogging
You have this company blog. You know it's a great tool. You decide to attack it with gusto. You publish six posts in one week. You publish four posts the following week as your enthusiasm begins to wane. By week three, you're down to one post published. Publishing one post a week in and of itself is not terrible; however, blogging inconsistently is. If a client decides to follow your blog in that first week and is anxious to learn more from you, they'll expect a daily email. When you fail to deliver that in the following weeks, at best, they're confused, and at worst, they're annoyed and take their business elsewhere.


Solution –
Create an editorial calendar and stick to it
This solution takes some time and forethought. Sit down and determine what is reasonable for your team. How many blog posts per week? Per month? What sort of topics will your posts focus on? Generate a list and write it down in an editorial calendar. Plan, and make sure all the players know their roles, deadlines, and expectations. Then, you'll be able to publish consistently, and your followers will feel like they can trust you and your output.


11. Plagiarism
This is more than a mistake. Stealing is wrong. Stealing someone's written idea or concept and claiming it's your own. It is wrong. Copying and pasting someone else's content into your blog is wrong. As an English major, this was drilled into me, and I saw a classmate get expelled for copying an essay off the internet and turning it in as his own. Just. Don't. Do. It.


Solution –
Cite your sources and be original
Give them credit if you get an idea from someone or somewhere else. This goes for images, too! Use images in the public domain; otherwise, you could be in a sticky copyright situation.
And be original in your ideas. The internet is full of information; finding something new to write about or put into the online world can seem nearly impossible. But you can do it. Your company brings its unique experiences and expertise to the table. Channel these ideas, build upon what's out there, and create original and compelling content.

12. Neglecting blog posts after publication
When you produce a high-quality blog post, remember that it might not be high quality forever. A piece of information or a key statistic from 3 years ago could be drastically different today. As the world evolves, your content's relevancy (or even accuracy) will likely evolve with it.
This is especially relevant to your best-performing blog posts. Since these posts perform well, they will likely have the best SEO and attract more traffic than your other posts, even if they are older.
Allowing your best-performing content to become obsolete can be a death sentence for your blog's overall SEO. Users quickly notice when a blog has outdated information and don't stick around long once they notice.


Solution –
Establish a content maintenance routine
It can be hard to keep everything up to date, especially once the number of posts you have starts growing. The best approach is regular passes across your blog in small chunks. Make sure to prioritize blogs with solid performance, too. If you review a few of your old but good blogs every couple of months, you'll keep the tedium at a minimum, and everything will stay up-to-date.
At Aspiration Marketing, we seek to touch every blog post at least twice a year.


13. You're not using analytics
Google Analytics provides a large amount of data, and you can find tons of insight with a bit of time spent. You can see which posts are the most popular, how people find your blog, how long people stay on your site, how users navigate your site, and more. You can't improve something if you don't know how it is performing.
Some blog metrics you should be tracking so you can make incremental improvements to help generate more traffic:
Solution –
Establish metrics and review them regularly
Inbound Links: These are indicative of the authority your blog has. This data also shows how your blog contributes to overall SEO since inbound links are vital to search engine optimization.

Views/Traffic: This tells you that some topics aren't as popular as others and should be removed from your calendar. This also shows you if certain headline styles work better than others.

Referral Sources: This tells you where your traffic comes from and how readers find you. This data helps you diagnose weaknesses in your blog's visibility.

Click-Through Rate: This helps you see if your CTA offer is sufficiently aligned with your content and if your button design adequately conveys a sense of urgency and has an attention-grabbing design (more on this in Mistake 5).

Leads / Customers Generated: Depending on your blog's objectives, tracking generated leads and, eventually, generated customers should factor into your ongoing blog optimization.
14. You don't answer all comments
Some basic reasons to stay engaged with all commenters, whether positive, negative, or asking a question:
Doing so encourages more comments. By posting a comment, the reader is starting a dialog with you. The only way to continue that conversation is to respond. Seeing the exchange between you and a particular commenter may encourage more people to comment. They see an actual, tangible exchange of information, which everybody wants.

Doing so builds credibility and establishes authority. People may post comments because they disagree with you and want to raise counterpoints. They may have questions and expect you to have answers. By responding, you help establish your expertise and gain a chance to share some knowledge.

Doing so gets some social proof. You augment your comment count by responding to readers' comments. Readers tend to go to blogs with bigger followings. Blogs with a fan base get more attention, bringing more readers. By augmenting your count, you may bring in some new readers to stay and check your blog more carefully.

Doing so may generate some new ideas for blog posts. If you notice the same questions being asked or someone raises an excellent counterpoint you have not yet considered, you have found some topics for future blog posts.
Solution –
Establish accountability to interact with your readers
Define permissions so that comments don't get posted without moderation

Define clear rules on what commentary is acceptable and what is not.

Assign moderator accountabilities and monitor and manage your blog comments daily.
While effective blogging is more than just putting 1,600 words together, tackling the above items will undoubtedly get you on your way to getting closer to an expert blogger. If not, reach out and let us help.