How to Become a Blog Expert
Becoming an expert blogger is a journey that requires time, dedication, and effort. Perseverance. However, the rewards and fulfillment that come with it make it all worthwhile.
Whether your goal is to establish yourself as a thought leader in your industry or simply share your ideas with a broader audience, starting a blog can be a powerful way to connect with others and showcase your expertise. Ultimately, the success of your blog lies in the impact it has on others.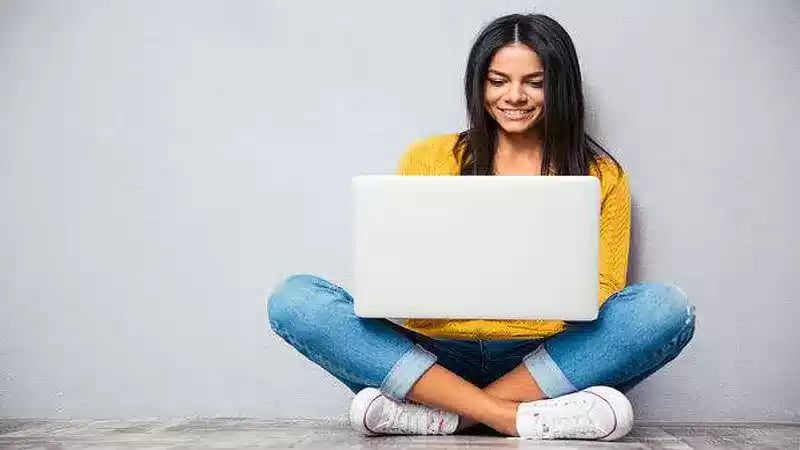 If you're creating fuzzy content that reads all over the place, you're wasting your time, and your audience's attention will be lost. Your audience wants content that is informative, makes a solid point and does so quickly.

Getting your content creation elevated will not only accelerate your way from journeyman to expert blogger but will become the foundation to have your blog become a core driver of traffic, leads, and growth.


Why Does Blogging Matter?
82% of marketers say blogging is essential to their overall marketing strategy. Blogging for business is a valuable tool as it can help:

Build relationships with customers

Establish thought leadership



Blog posts with images receive 94% more views than those without. Visuals are important for engaging readers. When you include images in your blog posts, you can:

Break up text

Add visual interest

Improve readability

Make your blog posts more visually appealing



The average blog post should be at least 1,600 words long. This length lets you provide enough information to keep readers engaged without becoming too long and overwhelming. When writing blog posts, it is essential to:

Choose a topic that is relevant to your audience

Do your research

Write in a clear and concise style

Use keywords throughout your post



You should publish new blog posts at least once per week. This frequency will help you to keep your blog fresh and relevant in the minds of your readers. When you publish new blog posts regularly, you can:

Attract new readers

Keep existing readers engaged

Improve your blog's ranking in search engines



You should promote your blog posts on social media and other channels. This will help you to reach a wider audience and drive traffic to your blog. When you promote your blog posts, you can:

Share them on social media

Submit them to directories

Guest blog on other websites

Write email newsletters
Here are some tips on how to start your blog expert career:
Choose a specific topic or niche to focus on. By specializing in a particular area, you can become an expert in that field and attract a loyal following of readers interested in your perspective and insights.

Write consistently and frequently. To establish yourself as an expert, you must produce high-quality content that your readers will find valuable. This means publishing new blog posts regularly, whether weekly, biweekly, or monthly.

Engage with your readers. Building a community of loyal readers is crucial to becoming a successful blogger. Engage with your readers by responding to comments and encouraging them to share their thoughts and experiences.

Learn from other experts. Many other bloggers are already well-established in your niche. Learn from their successes and mistakes, tips, tricks, and tools they use, and use their insights to help improve your blog.

Promote your blog and blog post. You must promote your blog through social media, email newsletters, and other channels to attract new readers and grow your audience. Share your blog posts on social media platforms like Twitter, Facebook, and LinkedIn, and consider guest posting on other blogs to get your content in front of a new audience.

Be authentic and transparent. Your writing must be authentic and transparent to establish trust and credibility with your readers. Share your own experiences and insights, and be upfront about any limitations or biases you may have.
Here are some other things expert bloggers do to ensure their work is as impactful as possible.
Make Content Shareable
To build your audience and use content marketing to drive sales and business growth, you need to get that content found by the right people: those who might buy your product or service. Format and present your content so more people want to share it, expanding your reach and increasing the likelihood of that content reaching the right people.
More people, particularly those with substantial numbers of followers, will share your content if that content makes them look smart for having shared it. So, your content needs to speak to the audience about something they care about and do so in an exciting way.
A large number of people share content without first reading it. They share based on the headline and an image. This allows your content to surf the web until it finds the perfect person for your project or business.

Make your headlines accurate and enticing—without being clickbait. Choose images that grab attention and encourage the reader to look at the excellent content you've created.

First impressions matter. As people click through to your article or decide whether to share it, the impression your website makes is essential. Be sure your site is readable and looks good by incorporating enough white space and using headers and subheaders appropriately so your content is accessible to scan/skim.

Placing social sharing buttons on your site is quick and straightforward. They make it easier for your content to be shared. Of course, someone could just cut and paste the URL, but it's always best to remove friction and make it as easy as possible for them to spread your content.

Don't hesitate to ask your audience to share, give you links, leave comments, or post reviews. But don't forget that the audience still has to like your content and find it valuable. If you've got a solid piece of content worth sharing and give readers a clear call to action to share the piece, they usually will.


Be Specific
Adhering to solid writing fundamentals, particularly the need for specificity, will put you ahead of the competition. Use creativity to get people to read your copy without the use of any confusing hyperbole or jargon. Less is more.
Like the time-honored saw, it's not how short you make it; it's how you make it short. Be sure that the introduction to your content moves directly to the point before audience boredom or annoyance can settle in.
Don't be vague. Reveal the facts of your offer, but don't be too technical or confusing. Be prudent about using big words in your attempts to be credible. Do your research and know your audience. As Nathanial Hawthorne once must have said, "Easy reading is damn hard writing."
There is no substitute for excellent copy; one word can make all the difference. While we're quoting famous authors...
"The difference between the almost right word and the right word is really a large matter, 'tis the difference between the lightning bug and the lightning." ~Mark Twain
Copyedit Like a Pro
What do all the pieces of content liked, bookmarked, and emailed to others have in common? Quality vs. quantity. They serve the audience, not the content creator. Your goal is to help readers optimize a part of their daily lives through the topic you're sharing. Strengthening your ability to create shared content includes improving your editing skills.
Regardless of the media used to circulate your content, the editing transforms text into powerful stories that persuade the audience to take action. Turn your articles, landing pages, webinar content, podcast episodes, and videos into shareable works that get readers to make a move.
After you produce a draft, do these tasks.
Assess your work's urgency. If there's a strict deadline, walk away for at least a day. Fresh eyes edit more effectively.

Disengage your writer's ego and assume an editor mindset. When doing so, you have no problem evaluating and deleting to produce more coherent and complete content.

Write notes without changing the draft as you lightly read your content. This is to record ideas you thought you included but didn't. You'll use them later.

Draft a headline and edit until you have an ultra-specific, unique, useful, and urgent headline. Be sure your intentions are clear and benefit-driven.

After each sentence, ask yourself how that information helps your reader. Scrutinize each word to be sure it's the right fit for that sentence. Every paragraph should provide comfort, be memorable, share knowledge, or list resources.

Don't rush to proofread. Your content needs to be solid before you proofread.

Create a style guide for your content that lists proper names, terms, and phrases so you can be sure you have no inconsistencies when you refer to the same word or phrase throughout the content. Or consistently follow one of the industry standards, like AP or Chicago, depending on your preference.


Do More
Remember that in-person communication allows you to rephrase if you observe a puzzled or clueless look on someone's face. When you're writing, you don't get the luxury of that feedback until after you've published. Then you don't get to explain; the reader just quits reading.


Blog Expert FAQs
What are the benefits of becoming an expert blogger?
There are many benefits to becoming an expert blogger, including:
Increased visibility and reach: A well-established blog can help you reach a wider audience and build your brand.
Enhanced credibility and authority: As you establish yourself as an expert in your field, you can command more respect and influence.
New opportunities: A successful blog can lead to new opportunities, such as speaking engagements, consulting gigs, and product partnerships.
Financial rewards: If you monetize your blog, you can earn money through advertising, affiliate marketing, or selling products or services.
What are the steps involved in becoming an expert blogger?
The steps involved in becoming an expert blogger include:
Choose a niche.
Do your research.
Create a blog.
Write high-quality content.
Promote your blog.
Engage with your audience.
Build relationships with other bloggers.
Monetize your blog.
Stay up-to-date on trends.
Never give up.
How can I build a community around my blog?
There are several ways to build a community around your blog, including:
Responding to comments.
Hosting live discussions.
Creating a forum or subreddit.
Offering exclusive content to subscribers.
How can I promote my blog and blog posts?
There are several ways to promote your blog and blog posts, including:
Sharing them on social media.
Submitting them to directories.
Running advertising campaigns.
Guest posting on other blogs.
Emailing your subscribers.
What are some common mistakes that new bloggers make?
Some common mistakes that new bloggers make include:
Not choosing a niche.
Not doing their research.
Not writing high-quality content.
Not promoting their blog.
Not engaging with their audience.
Not building relationships with other bloggers.
Not monetizing their blog.
Giving up too soon.