Achieving Authenticity In Social Media Marketing
Does your organization have a game plan to engage with customers using that time-honored tool, social media? Maybe you've already dipped your toes into social media, and if so, that's a good start. But the social media posts you put into the world must resonate with a sense of truth and authenticity.
Read on for insight into how you can humanize your social media marketing strategy and make a more authentic experience for people engaging with your brand.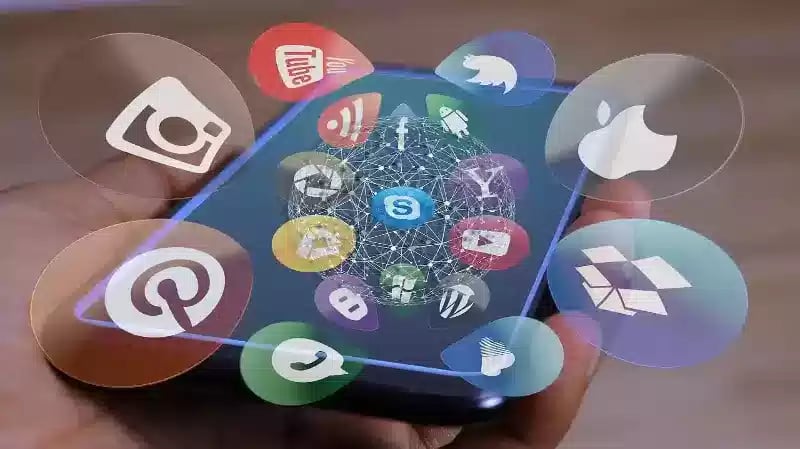 When connecting with your potential customers, don't be a phony! Customers can smell inauthentic behavior in your online messages. Remember that any fake attempts to engage them will only turn them off, perhaps sending them into the arms of your closest competitors. This is why striving to bring authenticity back into social media marketing is in your best interest when looking to attract more social media followers.
After all, with your audience consuming so much social media and marketing content on a given day, authenticity can help you stand out in a sea of corporate bots and automated messages. As such, the level of authenticity in your communications can significantly impact lead generation, sales, and customer loyalty.


Use an Authentic Voice
Your brand personality and voice should feel natural and not appear in any way to be forced. Use what's natural to your organization and suits your brand and target audience. For example, a law firm should appear professional, while a clothing company may be quirky and whimsical.
So, if your business depends on catering to teenagers subject to the whims of fashion changes at a breakneck speed, you won't likely find many of them hanging out amongst their friends on LinkedIn. Instead, you would craft fun videos to push out via TikTok. The videos for services or products more suitable for young professionals in the banking industry would find a more favorable audience with your LinkedIn account.
You can make your brand more authentic by carefully using visuals. Whether you prefer photos, diagrams, and infographics or lean more toward using videos to convey your message, the right pictures can quickly convey your message. They establish a feeling or tone that puts your customers in the right mindset to explore your offerings.
Employ a Value-centric Approach
Don't spend much time "selling" to your customers; instead, focus on the value you can provide them. You can educate customers about items, services, or techniques to improve their lives.
Thanks to your advice and tips, for example, you can create a relationship with these customers, which is part of keeping them loyal for life. With this approach, your company seems more like a group of people and less like a corporate entity. Individuals tend to identify with your brand when they feel you share their common values.
Be Lowkey With Your Inbound Marketing
No one wants to be hit over the head with marketing messages. Instead, be more subtle and speak to the customers' genuine concerns and desires. A loud, shrill voice practically "begging" people to pay attention and buy something can be a real turn-off.
Customers certainly don't like to feel like they're being sold to. The inbound methodology can help you promote your company to customers without being in their faces about promoting products or appearing over-eager to make a sale. Instead, you want to make the sales process more about them and the benefits to the customer. You are there to serve them.
There are many ways to verify if inbound marketing is the best solution for you, so it's a good idea to try them all and see which yields the most valuable results in lead generation and cultivating new customers. Blog posts, social media updates, email messages, and videos are good to test.
With social media marketing, an important aspect of a successful inbound marketing implementation, you speak with customers where they are already spending so much time. Building on this sense of connection is a way to boost brand loyalty.
Benefits of Humanizing Your Social Media Marketing
Brand Loyalty
The more human your brand is portrayed online, the more likely customers will like you and stick around for more content. It's easier for them to develop a sense of loyalty for you and your team when they see the people involved in the goods or services they consume.
A great way to put a human face on your company is with behind-the-scenes glimpses of what your employees do. As pointed out by Blog2Social, you'll want to try sharing how you handle various processes inside your business.
For example, you can shoot videos showing how your team assembles items with customizable components in your factory if you allow customers to make such choices. Or, let's say that cleanliness is essential to your production process. Highlight what actual people are doing to sanitize the facilities or how you ensure clean room conditions in the computer chip factory your device company partners with. Showing customers the basics of your operations helps make them feel more connected with you.


Lead Generation
When attracting casual or motivated visitors to your website or social media channel, you should know that you must say something they genuinely care about.
Customers are more inclined to express an interest in your company if they are genuinely interested in what you say. This could be a celebratory note you release on Twitter about a new product you're about to ship and why it will impact customers. That helps drum up business while also further promoting your new line.


Simplified Marketing
Authentic social media marketing makes it easier to determine what to say and what content to produce because it's true to your brand and not manufactured.
After all, it's simpler to be consistent when your message comes from a place of authenticity. For example, if you're emphasizing such virtues as being environmentally friendly, with recycling and reusable packaging to reinforce your branding as a "green" company.


Get Customers to Spread the Word For You, Organically
By offering great content that resonates with customers online, you encourage them to revisit you (or even follow you on socials and subscribe to your YouTube channel, for example). When users forward your posts to their friends, family, or colleagues, they do some outreach for you.
But this extra attention is even more powerful because it comes from one friend to another. Consider your own life–are you more like to follow a recommendation from a friend or a stranger online? Likely the former. By sharing funny or interesting content, you'll be in a better position to see this material being passed around from friend to friend, helping to strengthen your branding in the marketplace.
You Might Also Like This Post: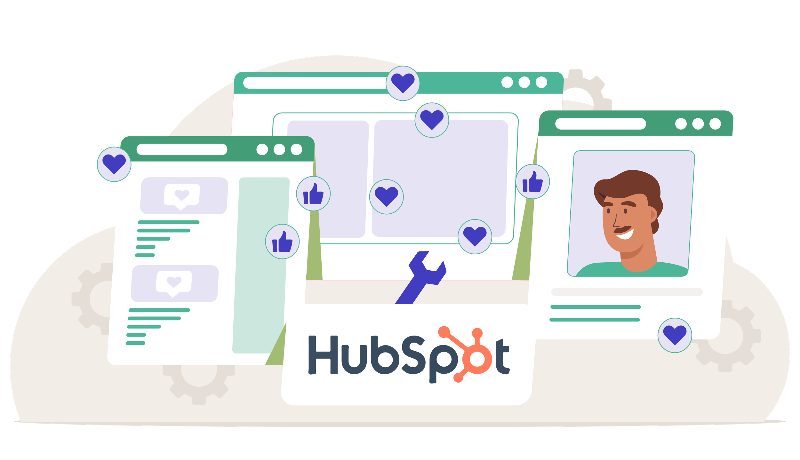 Emphasize Your Brand Personality To Improve Social Media Marketing
Be careful and consistent as you develop your content strategy and work on boosting your brand personality. Adopting an authentic tone is key to this endeavor. No one wants to read tweets or Facebook posts that seem to be dreamed up in an advertising executive's corner office, rather than a post that seems to come straight from your heart, showing personality rather than a desire to sell more widgets.
Emphasizing your core values, which you anticipate that most customers will share in common with you, is a crucial aspect of building up an authentic relationship with your target audience.
Make sure that an engaging brand personality represents your company. It gives consumers something to latch onto when considering your products or services. And recognize your limits. Suppose you can't manage your content generation and branding efforts alone. In that case, it's prudent to partner with third-party experts who spend all their time and attention on branding and authenticity in company communications.