Inbound and Outbound Marketing Strategies: How They Can Work Together
From the current crop of articles, one might get the impression that inbound marketing was set to eliminate outbound (sometimes referred to as "push marketing") in the battle for eyeballs. We don't think that's an accurate assessment at all. If you look closely, you'll see that many have begun to adopt a hybrid approach.
They're taking the best pieces of each methodology and combining their power to improve the ROI of your marketing efforts even more than either approach could do on its own.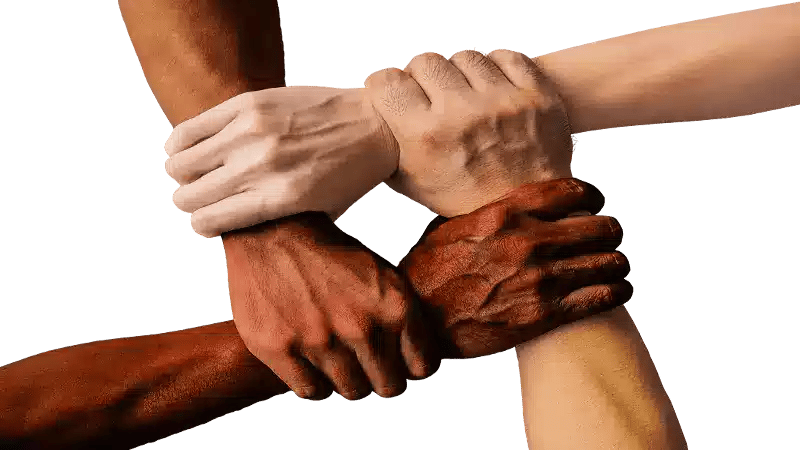 Marketing is not a zero-sum game. It doesn't have to be "either-or." It can be a "yes, and." Further, this new hybrid or "integrated" approach has much going for it, as inbound and traditional outbound techniques work together quite well, as you'll soon see.


Benefits of Inbound Marketing
The tactics are far less untimely and rely more on the user to get the initiative, building trust, brand awareness, and credibility.

Your Inbound marketing strategy concerns content, attention, engagement, trust, and satisfaction. All these elements have a single goal: to help businesses connect with their potential customers and establish a bi-directional communication channel to increase sales.

It puts you in contact with much more data than the standard newspaper advertisement. It tells you where your traffic is coming from, the specific content that drew them in, where they are in the buying cycle, and much more.

Inbound leads cost 61% less on average than outbound leads. Not only is exceptional content educational to your visitors, but it is also a critical factor in Search Engine Optimization.

It is about empowering potential customers and shifting to marketing tactics that make a real difference in how consumers react to a company. The goal of inbound marketing is to give consumers the types of content that will be relevant and helpful.


Benefits of Outbound Marketing
Reaching a target audience faster. Outbound marketing campaigns allow businesses to reach a larger audience and expand their potential client base through various channels such as advertising, cold emailing, and cold calling.

Gaining brand awareness. Outbound marketing strategies aim to make a mark on consumers' minds by creating brand awareness.

Lead generation. Smart outbound marketing can help generate more qualified leads by reaching a larger audience and tapping into new target market segments.

Effective for various types of businesses. Outbound marketing can serve various types of businesses, such as sole traders and small businesses, as it is easy to implement.

Variety of strategies and techniques. Outbound strategies include various strategies and techniques, such as advertising, cold emailing, cold calling, trade shows, and content syndication, which can target many individuals.
The integrated marketing model combines the best, most impactful aspects of in- and outbound marketing. It's a framework through which all aspects of marketing are brought under one umbrella to drive conversions, meet business goals, and increase marketing ROI across campaigns.
Instead of one-way interruption, web marketing is all about delivering useful content at just the precise moment that a buyer needs it.

David Meerman Scott
There are four main areas where we're seeing this hybrid approach take hold: pay-per-click (PPC), email campaigns, content-based outbound blasts, and tradeshows/special events.


Hybrid Marketing in PPC Campaigns
Despite the rumors, pay-per-click advertising is far from dead. In truth, it provides the ultimate example of these two marketing methods working together synergistically. The very nature of a paid ad is taken straight from the outbound playbook, while the targeting behavior is 100% inbound.
Most modern ad platforms (Google AdWords, Facebook Ads Manager) allow for advanced targeting. These take everything from basic demographic information like age and location and add to that income range, education level, interests, and more. Then, they add the ability to filter by activity on the site (for example, Facebook group memberships). Toss in more standard keyword filtering, and you can see the power of inbound techniques to target your traditional outbound ad better.
Deepening this connection, you can link your PPC ad directly to a landing page for a related special offer or downloadable content piece, increasing conversion rates by driving clicks straight to a data collection form.


Email Campaigns: Outbound Tactic Supported by Inbound Methods
Email marketing walks a similar line between in and outbound. Most are conducted using standard outbound techniques, such as using a purchased contact list to send sales materials directly to folks who might be interested. However, these people didn't ask for that information, so it's hit-or-miss.
Alternatively, inbound email marketing uses prospects who have voluntarily given you their contact information via a form, signup sheet, or by registering to access gated content. These emails have a much higher success rate since the audience was self-selected and consists only of people you know to be interested in your product.
When you apply inbound best practices to your outbound campaigns, combining methodologies appears. Since the audience is not the same, a self-selected group of people, and you don't know how your email will strike them, it's key to use some inbound techniques to put them at ease regarding your intentions:
Be human
Provide exceptional, helpful information in your first email
Personalize your message; speak to the individual
Speak directly to their pain points
Following these guidelines will help your new audience get a feel for you and your company by setting the tone as friendly, non-pushy, and ready to supply fantastically informative content supporting your sales activities.
Outbound Blast Your Inbound Content
Your content works like a charm, slowly increasing your reach and bringing new eyeballs to the website. Social media publicizes each new post and engages your audience with your brand voice on several top platforms. But you keep wondering, could your content be doing more?
Yes, your inbound marketing and outbound approaches can go hand in hand and reinforce each other because you can apply push tactics to get the word out. Maybe you bundle several of your best-performing blog posts into an eBook that you blast out to your outbound email lists. Or you develop a regular newsletter for your subscribers, then send a special trial edition to that same outbound list. Properly applied push techniques can work wonders for spreading your content farther and wider and, in the process, gaining new subscribers and followers.


Tradeshows Offer Unique Face-To-Face Opportunities
Industry tradeshows and other events offer a unique chance for your customers to interact directly with representatives of your company. This is especially true in B2B, where you and your clients are often separated by states, international borders, or even entire continents.
While it's true that technology has progressed quite far in terms of video calls, webinars, and other web-based communications, there will never be a substitute for face-to-face interactions to cement relationships. A recent survey reports that 46% of B2B marketers rank tradeshows and events as their top source of leads, SQL, and MQL.
Tradeshows offer a fantastic playground to experiment with mixing inbound and outbound techniques. Try using a paper signup sheet to collect interested parties, then add them to your inbound subscriber list and surprise them with a follow-up email just for attendees within 24 hours of the close of the event. Or strategically place QR codes in your promotional materials that send people to a landing page for special, event-themed video content. Both use hands-on outbound methods to collect contact information to add to your inbound contacts list.
Events also function as a sort of "in-person inbound marketing" opportunity since the funnel is nearly identical:
Customers are attracted to your booth by your promotional materials and brand presence.

Then they get to engage in one-to-one conversations with your marketing staff.

And finally, your audience is delighted when you reach out within 24 hours to follow up on their experience.


You don't get paid for the hour. You get paid for the value you bring to the hour.

Jim Rohn

These examples are just a starting point. We wanted to show you that inbound and traditional outbound marketing is ideally suited to working in tandem. We encourage you to brainstorm ways you can use these methods' combined powers to work for you. The combination of factors can act to boost your marketing ROI and increase conversions over what either can do alone.