[PPC] How to Identify & Reduce Wasted Ad Spend
Using PPC, or Pay-Per-Click ad campaigns, is one of the most popular marketing methods for an online audience. Whether growing a local business or expanding an international corporation, PPC ads provide flexibility regarding placement and cost. Knowing how to reduce wasteful spending on your next PPC campaign is possible by keeping the following tips and tricks in mind.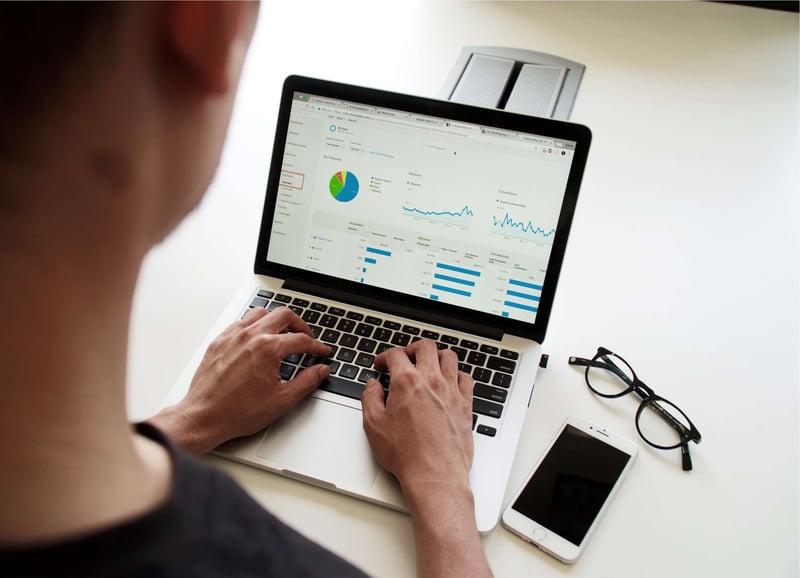 1. Review Your PPC Setup
Setting up a PPC campaign oftentimes requires the specification of target websites and audiences you intend to reach. Before launching your next pay-per-click campaign, verify that your settings are suitable before going live. When reviewing your PPC settings, check for the following:
Your current target audience: Are you targeting a specific audience? Do you intend to reach particular demographics with your PPC campaign(s)? If so, you may need to adjust your target audience settings before launching your next campaign to the public.

Display network: If you are using Google Ads to help manage your PPC campaigns, disabling the 'Display Network' setting is highly recommended to push more of your ads directly to the Google search engine without running through all of your campaign's funds immediately.

Location targeting: Consider whether or not it is important for you to target users based on a specific zip code or locale with your PPC campaigns. Honing in on specific areas will help conserve your budget while also optimizing your campaigns and pinpointing the specific audience you intend to reach.


2. Get Specific With Your Keywords
Choosing keywords most relevant to your audience is another essential element of building a successful online presence. When launching PPC, or pay-per-click ads, it is also imperative to avoid using broad or vague keywords and phrases while putting your campaign together.
Although at first glance, using a generic keyword or search term for your PPC campaigns may seem ideal, it can quickly begin to cost you, especially if you are competing in a highly competitive or saturated industry. Additionally, using a generic or popular phrase in your PPC campaign can quickly rack up the cost of your campaign itself, which is why it is advisable to consider specific and long-tail keywords that have been custom-tailored for your website and brand.


3. Review Non-Converting Keywords (Regularly)
Once you begin fleshing out your PPC campaigns, you are likely to find yourself digging deep into the analytics and reports you receive each day. However, every so often, it is highly recommended to take the time to review the overall performance of each keyword or phrase you are targeting with your current pay-per-click strategy.
Checking the performance of your keywords and phrases every seven days, 30 days, 60 days, or even 90 days can provide valuable insight into the overall response of your target audience. Reviewing and removing non-converting keywords regularly is also a way to identify and significantly reduce wasteful PPC spending, especially if you are working on a limited budget or testing the water to find your optimal audience.
Not sure if your PPC advertising is driving the best results? Learn how your PPC advertising should drive true growth for your business.

4. Always Verify Your PPC Campaigns Are Being Tracked Properly
Ensuring that your conversions are being tracked properly may seem obvious, but it is not always the case, especially for those new to PPC campaigns or managing online ads. Verifying that your PPC campaigns are being tracked properly, along with specific conversions you are interested in tracking, is essential if you are working towards optimizing your PPC strategy.
If you attempt to access your PPC campaign data and you are left without much information, or you are missing details, you may not be tracking your conversions properly or the way they are intended to be tracked. Tracking your PPC conversions is extremely beneficial and can provide valuable insight into the following:
Location: Discover the location of users who are being shown your PPC ads and the locale of those who engage with your ad campaigns and visit your site.

Demographics: Review which demographics you are reaching with each advertisement you have launched in your latest PPC campaign to see who is most actively engaged with your ads. Understanding the demographics that your business or brand appeals to most is one of the most important aspects of running any type of company today.

Keywords: Track specific keywords as well as long-tail keywords and phrases that you are using to promote your website and brand online with your PPC campaigns. Learn which keywords are attracting the most users and which are triggering ad blindness or a lack of engagement from your prospective audience.

Lead generation information: If you are curious about what ads, keywords, links, or CTAs (calls-to-action) have generated the most sales or piqued the interest of the most users, you can do so by tracking your PPC campaigns properly. Discover which keywords are working to turn your PPC ad campaigns into sales, leads, or even reactions and comments on social media.
5. Take Advantage of Bid Modifiers
Another way to better optimize your PPC campaigns is to use bid modifiers to maintain complete control over the placement of the individual ads you launch and the locations in which the ads are displayed. Using bid modifiers allows you to choose where ads should be displayed as well as certain times that campaigns should be pushed.
Using specifics when honing in on specific regions and demographics is also a way to optimize your campaigns so that they result in a much better CTR or clickthrough rate than ads that are not aligned with local demographics and locations.
6. Using Scripts
As you become more familiar with PPC campaigns and managing the specifics of each of your advertisements, you can then begin to work with additional tools and resources, such as scripts. Scripts can be implemented into PPC campaigns to help automate researching keywords, pausing phrases or keywords in campaigns, or even identifying potential errors in a PPC advertisement or on a website of your own. Eliminate keywords that no longer drive traffic to your website or scan your website for low-quality phrases that ad campaign money is being spent on.
Using scripts is also a way to streamline your campaign management efforts so you can focus more on what matters most when building your business and your online presence.
Optimizing your PPC campaigns and developing a strategy that works for your budget can help streamline your marketing efforts while allowing you to get more out of your investment. Implementing effective tips to reduce wasteful PPC ad spending is also a way to conserve additional funding for future campaigns.


Want to learn more about how to identify and reduce wasted advertisement costs?