[PPC Advertising] Branded Keywords 101
Branded keywords are a huge part of SEO. You're making a big mistake if you haven't included them in your SEO strategy. According to Forbes, branded keywords are only 10% of users' search queries, but their conversion rate is 100% higher than non-branded keywords.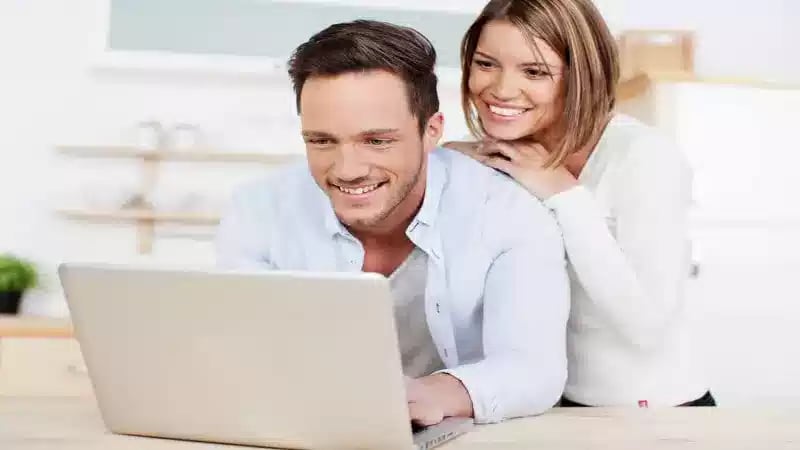 So branded keywords don't get searched as often, but they are much more reliable than non-branded keywords at landing you traffic. Any startup should clearly understand branded keywords and how to account for them in their SEO efforts.
In this article, we'll review the basics of branded keywords: what they are, how to identify them, and how to optimize for them.
What Are Branded Keywords?
Branded keywords are search queries that include a brand name or a variation of that brand name. In most cases, a branded keyword will include your company's name. A search query with branded keywords for Aspiration Marketing could look like this:
Aspiration Marketing
Aspiration Marketing Recruitment Marketing
Aspiration Marketing Blog
But it can also be a variation of your main brand name. So, for example, if a user wants to look up a washing machine from General Electric, they're probably going to search for:
GE washing machine
As a variant of General Electric, GE would also fall under the branded keyword category.
Finally, branded keywords can also be applied to branded products or services. These can be search queries for products accompanied by your brand name. For example, something like:
Michelin tires
Spotify Premium
But it can also refer to product names that refer back to your brand on their own without the need to include your brand name in the search. These products are often very closely linked to your business, and they already carry your signature in their name. For instance:
Airpods
Big Mac
Photoshop
You probably already know what brands each of those products are related to, because these products are so specific to the company that produces them that they are an extension of that company's brand on their own.
What Are My Branded Keywords?
Knowing what branded keywords are doesn't always mean you can know all the branded keyboards associated with your business. Before getting started, it's important to ensure you have a good understanding of your branded keywords so that you're not leaving anything out when you start your website optimization.
The best way to start is to do a quick Google search of your company. Type in your company name (and nothing else!) into the search box, and before you start the search, let Google offer suggestions. See what Google thinks are the most relevant queries for your company name. After discarding the irrelevant auto-suggestions, you'll have a list of some of your top branded keyword searches.
Now, hit enter, and scroll to the bottom of the SERP. Google will suggest "Related searches" based on your query. This list will add a few more relevant branded keyword searches to the auto-suggestions you looked at before.
At this point, you should already have a few queries to work with. But if you feel like it's not enough and you want to take it a step further, you can use Google Analytics to analyze your Queries and figure out your branded keywords through that as well. If you don't want to use Google Analytics, you can use any third-party SEO software, like the one included in the Hubspot Marketing Hub.
How Do I Optimize For My Branded Keywords?
Now that you have all the necessary information, it's time to start optimizing. Here's a quick list of things you can do to ensure your branded keyword SEO game is at its best.
1. Start with local optimization
The first thing you should do when working on branded keywords is to get all your local SEO work done first.
You should ensure your company is listed on popular sites to do this. Places like Yelp, Yellow Pages, Google My Business, Google Maps, and other local catalogs are what you're looking for. Once you do this, Google will start to recognize your brand in more and more places and treat it as more reliable and legitimate.
Ensure you're doing the housework: keep your information updates local (especially on Google My Business) and, if you can, try to drive some engagement on other websites. Get reviews for your business posted on Maps or Yelp!
2. Don't forget offsite efforts
Onsite optimizations are your SEO bread and butter, requiring a lot of time, but you shouldn't forget about offsite SEO. By offsite, we mean anywhere outside your brand's website, the broader web, or the real world.
Social media presence, guest content (blogs, podcasts, webinars, etc.), and awareness campaigns outside your website are great ways to drive traffic through branded keywords. If, for example, you write a guest blog for another brand's blog, people interested in that blog will be more likely to do branded keyword searches for you.
Out of all offsite efforts, social media is the most important. People spend way more time browsing social media than other parts of the internet. So if you want to focus only on one thing, ensure it's social media.
Setting up branded imagery on your social media profiles is a great way to ensure your brand name sticks with people exposed to your social media content. Ensure that your social media presence contributes to the spread of your brand. Incorporate your brand name into your posts and in the media you share.
3. Optimize site links
Users searching on Google will be shown up to six links under the top result. These are what are called site links.
Ensure you're constantly updated on which page pages will be shown as site links under branded keyword searches. The goal is to focus heavily on optimizing your landing page and whatever site links Google displays. Google's "site links best practices" are:
Keep page titles and headings relevant and concise.
Ensure your pages are intuitively navigated by users.
Use links to guide users through your website.
Avoid repetitive content.
4. Create branded content
Creating content that includes your branded keywords is one of the best ways to optimize for them. When your content drives traffic and contains branded keywords, you'll increase the relevancy and weight of your branded keyword searches. This practice is critical to branded keyword SEO.
The great thing about branded content is that you're not limited by the type of content you create. Your objective is to create quality content that people want to consume, including branded keywords. It can be educational blogs, case studies, reviews on products or services, ebooks, whitepapers, FAQs, or even videos.
Comparison content, where you compare your brand to a competitor, is especially good for branded keyword optimization. What you'll be doing is that you'll be connecting your branded keywords with your competitors' branded keywords. If your content is good enough, search engines might show your content when users search for your competitor's branded keywords.
Make sure that your content is still high quality and honest no matter what you do. If you bloat your page with branded keywords, Google will eventually flag it, harming your SEO.
Not sure how to navigate the world of SEO and PPC? We're happy to help! Contact us for an audit of your PPC advertising campaigns to learn what's working well and where you could optimize your campaigns even further.