3 Dirty Little Secrets Your PPC Ad Agency Won't Tell You
How well do you actually understand how pay-per-click (PPC) ad campaigns work? If you're like most business leaders, PPC ad campaigns are a little bit like sausage: the results are excellent, but we're not interested in how the thing gets made.
This is why hiring an agency to manage your PPC campaigns is a popular option; you can leave all that to an expert, focus on your core business, and enjoy the many benefits of well-managed PPC campaigns.
But there's a slight hitch: If you're unsure how PPC ad campaigns work, how do you know you're getting real value from your agency? If they keep these dirty little secrets from you, it might be time to consider a new partner agency.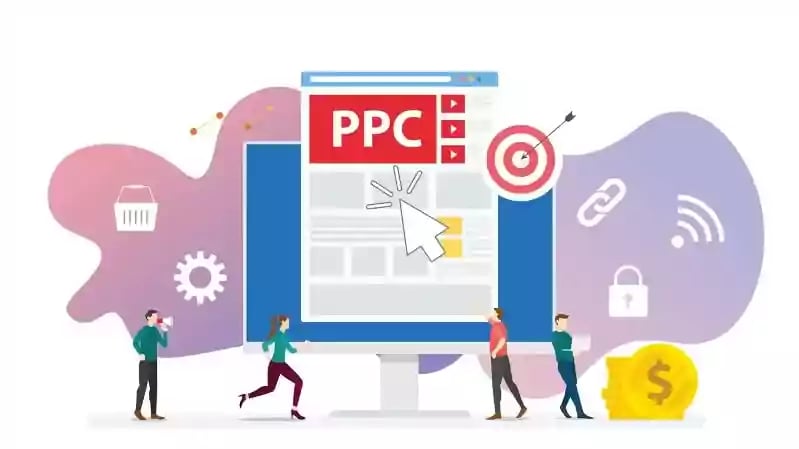 #1. Clicks Alone Aren't Enough.
These things are called "pay-per-CLICK ads" for a reason, right? You're looking to generate clicks. But that's just the beginning. Think about it: do clicks alone make your business grow? What you need are new contacts, prospects, and sales.
While your PPC ad agency shouldn't be responsible or accountable for closed deals, they shouldn't be satisfied by merely getting clicks. They should be invested in helping you optimize what comes next: conversions. This requires a different kind of relationship, where you work closely to understand each step in your conversion funnel and how well it works.
For example, say that you're getting plenty of clicks on an ad for your upcoming webinar but very few registrations. A few factors could contribute:
Unmet expectations: Based on the ad, the landing page's content doesn't match what visitors expected to find.

Invasive sign-ups: The registration form requires too much information or takes too long to complete.

Unappealing offer: Visitors decide they're less interested once they see the offer, which occurs when it isn't sufficiently engaging.
A true agency partner will work with you to diagnose and fix the issue so you'll get clicks and conversions.


#2. PPC Can't Exist as a Standalone Marketing Effort.
PPC is great for garnering new traffic. But it has a few drawbacks. First, it can get expensive, and second, you must keep doing it to maintain the traffic it generates. Simply put, PPC isn't effective for building organic traffic.
So what else do you need?
A robust inbound marketing strategy will help you build the content you need to build that organic traffic naturally. We often see companies that invest in inbound marketing can decrease their PPC budget over time.
Think of PPC, then, as a sort of "boost" to your inbound marketing efforts--once they take off, you can spend less on ads and invest more in creating great content that will continue to bring traffic long into the future.


#3. You Should Own Your Google AdWords Account.
A successful PPC agency undoubtedly works with several clients across multiple industries. One way to manage all those Google AdWords campaigns more quickly is to put them all under the same Google AdWords account. This is a common practice, but it doesn't serve you, the client.
Say you bring PPC ad management in-house or move to another agency. If your Google AdWords campaigns are all managed under this other account, you'll have to start from scratch--losing all the insights and reputation you've built along the way.
This is more than just inconvenient. For example, over time, your PPC performance generates a quality score. Search engines use this score to determine the significance and relevance of your ad's copy, keywords, and click-through page. The higher the score, the better the ad placement.
Starting over means building your quality score from scratch, which usually translates into paying more, but getting worse placement.
Ensure that your PPC ad agency manages your Google AdWords account through a separate, dedicated account--and gives you full access.


Choosing a PPC Agency? Ask These 9 Questions First.
The right agency will provide thorough, thoughtful answers to these questions:
How will PPC benefit my business? What kind of results have you seen in my industry?

What platforms would you recommend (e.g., Google, LinkedIn, Facebook, etc.) and why?

What accreditations and certifications does your agency have?

How long will it take to get started? What's your process for understanding my business?

How do you define "success" for your clients? What metrics and KPIs do you use?

What kind of reporting do you provide? How often will we review results together?

What's your strategy for ad optimization? How do we ensure we're using the best ad copy, images, etc.?

Will you conduct a competitor analysis? How will we use those results to guide our own campaigns?

Does your agency have more than just PPC experience, e.g., what is your experience with leading marketing platforms such as HubSpot?
At Aspiration Marketing, we believe that PPC advertising should drive true growth for your business. Not sure you're getting the best results possible? Let's work together to figure it out. Our PPC team is happy to conduct a PPC audit to identify the strengths and opportunities of your current PPC advertising efforts.