Why Software Providers Should Educate Consumers
Software providers have the potential to offer a great deal of value to their consumers. Whether optimizing recruitment processes, implementing artificial intelligence, or creating a useful customer relationship management tool, software fills gaps to create efficiency and make the day-to-day workload much more productive for clients. Although software providers know the benefits of their products, they must also show potential consumers what they're missing out on. By engaging, educating, and developing trust with potential consumers, we foster lasting relationships, increasing our success and making for delighted customers.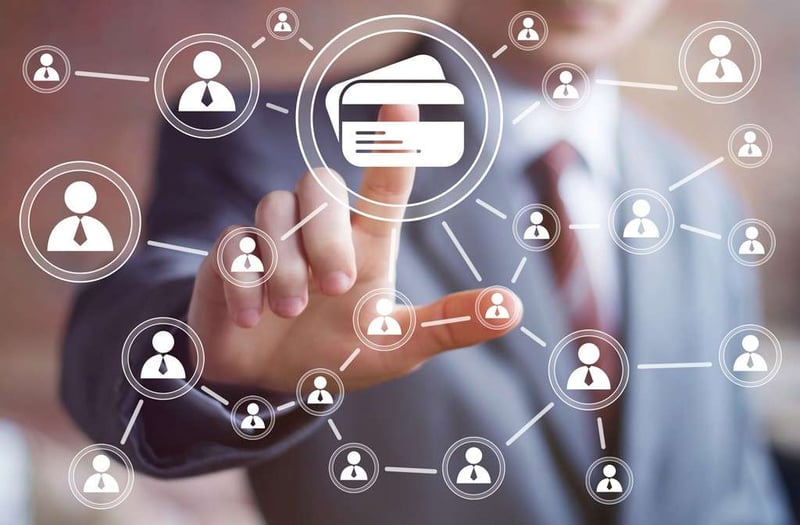 When HubSpot coined the three simple stages of inbound marketing, "attract, engage, and delight," they essentially cracked the new code of doing business. Inbound puts traditional marketing techniques by the wayside. Instead, it provides an engaging and informative strategy--- for the consumer from the beginning of the sales cycle to the end. For those unfamiliar with the strategy, it can seem daunting and, quite frankly, overwhelming. Also, some businesses don't believe it's right for them, but the truth is that inbound marketing can be applied to any business, even those that are extremely niche. Knowing and understanding the basic concepts of inbound will show just how important the strategies are to success and competitiveness in today's marketplace. Emphasizing engagement and content is what will drive that success.
Content Designed to Engage
Creating exceptional content about your business and your target industry, specifically geared toward your buyer personas, can help attract the right potential consumers. You can (and should) push out content across multiple platforms, not just your website. Using social media platforms like Facebook or Instagram helps your business to be seen and increases your opportunities for engagement. That said, posting regular blog posts on your site that cover various topics that appeal to your target audience can help create meaningful engagement.
You may be wondering what kind of content you should be creating. Again, think of who your "typical" consumer is; what kinds of questions do they ask? What are they searching for on Google? What kinds of problems might they have? Being able to answer these questions and creating relevant content around answering them will show a deep understanding of your consumer and will improve your inbound efforts greatly!
...and Educate!
Being a trusted resource should be one of your main goals regarding content creation. When people turn to a search engine to solve a problem or answer a question, they're not looking to be sold to. This is why your content should be an educational opportunity.
Think about this scenario. You're a human resource professional leading a team at your company. You know you'll be out of the office for a few weeks, but you want to ensure that your recruitment advertising efforts don't suffer from your absence. After a quick Google search, this blog explains "recruitment marketing automation." It offers new insights into recruitment that you hadn't thought of before or didn't even know existed! You're instantly relieved to find answers. The next time you have a problem, you'll likely turn to this resource for a solution.
Brand credibility is a major hurdle for modern businesses, and this kind of content is an important way of bolstering that credibility. You want to be a company people can rely on for honest information.
Nurturing Relationships
The combination of having a target persona and the right kind of content will help your business attract and engage potential customers. Still, it's important also to know your "why." Inbound marketers pride themselves on creating meaningful relationships with potential consumers and showing that you and your company are a credible and trustworthy resource. You should be seen much more as an adviser than a "salesperson." The tried and true philosophy of listening 90% of the time and talking 10% of the time goes in line with inbound. As a trusted ad adviser, your job is to meet the consumer where they are in the process and provide answers as they find what they're looking for.
"SCOPE" is what HubSpot calls its inbound principles: standardize for consistency, contextualize for relevance, optimize for clarity, personalize for impact, and empathize for perspective. These five principles should be top of mind when creating your robust inbound strategy because they keep the lead your main focus throughout the process. Each person is unique and should be treated as such. You show that you genuinely care by offering a personalized experience relevant to the individual. They'll trust your advice and hopefully invest in your offerings.
If you're a software provider or any other business, you believe in your product and know the benefits it can provide to a potential client. But how you're getting that message across is crucial to the success of your business. By creating an exceptional experience for the entirety of the sales cycle, you can be sure of leaving a lasting and positive impact on your current and future customers. As a result, these same consumers will return to you for their next solution and refer you to a friend or acquaintance. With truly educational content, you lay the foundations for this crucial sense of trust between your business and the consumer. As Simon Sinek said, "People don't buy what you do; they buy why you do it"