Five Ways to Jumpstart Your Content Marketing Strategy
You have a content marketing strategy, don't you? If you can't remember, or if you're pretty sure but can't remember the login for your company's Facebook account to check, it's time to get to work.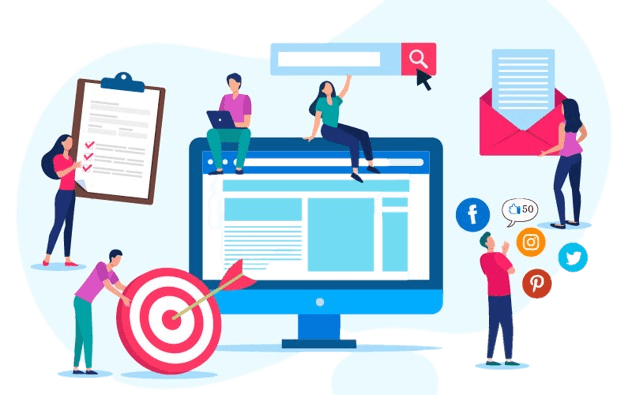 And if you're in a situation where you've just been asked to create a content marketing plan, well, this article is for you, too. Let's look at a Content Marketing definition:
Content Marketing is a strategic approach to creating and distributing valuable, relevant, and consistent content with the purpose of attracting and retaining a target audience, ultimately driving profitable customer action.
We will look at five things you can do, starting today, to jumpstart your content marketing strategy:


1) Editorial calendar: what is it, and why do you need one?
Think of your editorial calendar as the dashboard for your content marketing strategy. This is where you and your team (even if the team is you for now) go to see what's on deck, who's doing what, and when it will be published.
Having all of this information in one place is key for several reasons:
It removes the stress of trying to keep multiple parties on the same page. Your graphic designer can see what they have coming due, your editor can find out who's producing what content so they can reach out directly, and your manager can keep an eye on the whole gang to ensure things keep moving forward.

Having a solid schedule that everyone involved knows is how you guarantee your content is going up regularly. This is the best way to ensure your audience sees it since they become accustomed to your schedule and tune in to see new content. If you don't deliver on time, even once, you risk losing them.
2) Set your goals early, and make them SMART
This is true no matter what stage you're at, whether reassessing the direction of your existing content marketing strategies or creating a new one from scratch. Lay out your content marketing goals, lay them out early in the process, and make sure they're SMART goals.
Maybe you've been going for a while now, but your campaign's direction feels off. Maybe you're just not seeing the conversions you envisioned and want to know why. Or maybe you're seeing your trajectory veering off course from the mission you set out six months ago and need to get back on track. Did you outline your goals on day one? No? Do it now.
The SMART goal framework is a convenient way to ensure your goals align with your mission and a quick way to check in with existing goals to make sure you can meet them. SMART means:
Specific - this is your who, what, when, where, and why for the goal. Define the goal with names, numbers, dates, and times.

Measurable - what metrics will you use to judge this goal's effectiveness? How will you know when you hit them?

Attainable - Are you being realistic? Can this goal be met in the timeframe defined above? You might want to rethink things if you aim to grow your customer base by 10x in six months.

Relevant - Are these goals appropriate for your content team to be working on? Does the goal align with your campaign objectives? The mission statement of the company?

Time-bound - Does the goal have a start date and an end date? If not, set these parameters now, or you risk your team getting distracted and your content calendar schedule not being adhered to.
3) Align your marketing goals with those of your sales team
Both teams are working toward the same ultimate goals, right? Customer development and retention should be top of mind for both teams, so ensuring the goals you laid out above align with the goals your sales team is working toward is the best way to ensure you aren't working at cross-ends.
The challenge arises when marketing says, "We're bringing in so many leads, sales can't keep up." Then sales fire back with, "Your leads aren't high enough quality to be worth our time." Marketing's goal is to ensure sales provide consistent information throughout the customer journey, and sales need to know that marketing is remembering to treat the customer like a person, not a statistic or demographic.
To truly engage your customers on their level, you must work with sales to align your broader goals.


4) Use social media, correctly
There are currently north of 2 BILLION social media users in the world, chances are your audience is part of that crowd. If your social media voice doesn't match your content voice, you're missing a potentially HUGE market segment. A quick realignment can work wonders for your overall reach, engagement, and conversion from these channels.
There are two keys to a working social media strategy:
Listen. Intently. Start by monitoring your audience, your followers, and your feed. Listen and take notes on things like when your audience is active on the channel, what they're sharing, and whom they're sharing it with. You may find that LinkedIn lights up during lunch break on the US east coast, while your Twitter followers are mostly in continental Europe and are most active during the evening commute. This information is crucial to setting your editorial calendar and scheduling your posts on these platforms.

Be interactive. Social media outlets are built around interactions between individuals and accounts. Use this engagement opportunity, reply to comments, share content from your followers, and retweet that meme (the appropriate ones, at least). This puts a human face on your corporate image and puts your employer brand on prominent display.


5) Prune irrelevant or low-performing content
This will seem backward to some, and that's OK. It does seem antithetical to content creation to turn around and hack it. There are two primary reasons you'll want to get past that feeling and make the cuts.
First, as you evaluate your campaigns, audit your content, and compare metrics month over month, you'll find content that just isn't performing. If your average post is converting at a rate of 5%, and you find an article sitting at 1%, take a closer look at it. If you can tweak the CTA or make other quick changes that bring its numbers into line, do that. If not, consider cutting it to focus your visitors' eyeballs on the pieces bringing in the customers.
Second, SEO comes into play here. With recent algorithm changes, Google has started tracking underperforming content and counting it against the domain it's on. That means your rankings can be hurt if you have irrelevant content. The only way to get this content out of your ranks is to remove it and focus on quality over quantity.
Jumpstarting your content marketing will get you and your campaigns on the right track. You'll see results in your metrics, site visits, and conversions!