How Effective Is Influencer Marketing, Really?
In May 2016, some corners of the internet were entertained by an error made by Scott Disick of Keeping Up with the Kardashians' renown on social media. He had posted a photo of himself in a kitchen with a protein-shake jar to Instagram and accidentally included the company's instructions in the post. "At 4 pm est, write the below," the text began, indicating that his endorsement was a paid promotion rather than a spontaneous recommendation of an admired product. Disick soon deleted the botched post, though it did, however, succeed in gaining the attention of many people.
At the time, the blunder made apparent the strange pitfalls of what everyone now knows as influencer marketing—a dearth of transparency and authenticity, the perils of dealing with busy public figures in place of advertising firms and agencies, and the impressive costs (Even at the time, Disick was paid five figures for his promotional posts). Since that awkward moment, much has changed in the world of influencer marketing.
Concealing promoted posts became not only risible (audiences could long sniff out such phoniness), but disqualifying, with major platforms like Instagram requiring influencers to disclose when they are paid to post in certain countries. Because advertising with influencers has become far more common, companies no longer need to pick up the largest influencers à la carte, by email or DM, but can now work with agencies to establish far more concrete rates and agreements, while platforms have fought for easier monetization methods.
In only a handful of years, influencer marketing has become a far more popular, practical, and effective way for businesses to market themselves, used by major corporations and small firms. Like any other, the strategy still has its faults and downsides but remains a worthwhile arena for you and your business to consider as you reach your customers and audience.
Influencer marketing has become big business, with $5.24 billion on Instagram in 2019, without accounting for the many more dollars spent on influencers on YouTube, TikTok, Snapchat, Twitch, Twitter, and others. It's possible you can't afford to pay someone on YouTube $300,000 to promote you in a video or $50,000 to promote your product to their 3 million followers, and that's OK.
As more companies have flocked toward influencer marketing in the past few years, so-called micro-influencers have gained popularity as one of the social media best practices. A micro-influencer will have relatively few followers (between 10,000 and 100,00, but sometimes as few as 1,000) but will provide you with a far more engaged and enthusiastic audience while costing you much less. On the other hand, rates might range from $100 to $1,000 in exchange for access to tens of thousands of followers. Data also shows micro-influencers are far more trustworthy to consumers than celebrities. According to Forbes, the hard part of marketing with micro-influencers is finding them.
Recent influencer marketing focus has been placed on quality over quantity which is to say that finding a few impassioned followers is better than finding hordes of disinterested ones. One study, defining micro-influencers as "individuals who work in their category or are truly knowledgeable, passionate and authentic and are seen as a trusted source," has found that "82% of consumers are 'highly likely' to follow a recommendation made by a micro–influencer, compared to 73% who are highly likely to act on a recommendation from an average person."
It's also possible to use micro-influencers to your benefit for even less money by simply sending them your product and encouraging them to review it. They are not bound to give your product a positive review or even post about it, but the effort will cost you only the time you put into researching and discovering the influencer, on top of the product and shipping costs. This sort of marketing can go a long way with influencers with relatively smaller followings, who are prone to being excited and appreciative when they receive high-quality products for free.
Still, beware of this trend going in the other direction since those giveaway costs can add up. "We've worked with over 350 influencers and micro-bloggers, and I've given away stock worth £15,000-20,000 as freebies," said one generally appreciative decorator to the BBC. "These small influencers and bloggers have been much better in how they've showcased my product and appreciated the product." And in fact, these practices have since become so popular that some businesses have become fatigued by supposed influencers requesting their products and services for free.
"Celebrity influencers have been used so often by brands looking to promote themselves that some consumers believe they can't be taken seriously anymore," writes one influencer-marketing agent. The matter of authenticity remains a critical one. Audiences aren't as easy to bamboozle or dazzle as the most cynical marketers might hope. A survey by Stackla, for instance, further demonstrates the importance of authenticity, finding that "60 percent of consumers say content from friends or family influence their purchases decisions, while just 23 percent say content from celebrities and influencers are impactful." But micro-influencers are probably your best bet for spreading genuine, palpable enthusiasm where your audience might see it.
Beyond finding and coordinating with disparate influencers, another difficulty with influencer marketing is measuring your return on investment since the data and engagement the influencer receives are not likely accessible to you. Some marketers encourage using unique coupon codes to track sales and revenue from an influencer's post to see if the hundreds or thousands of dollars you invested are paying off.
You Might Also Like This Post: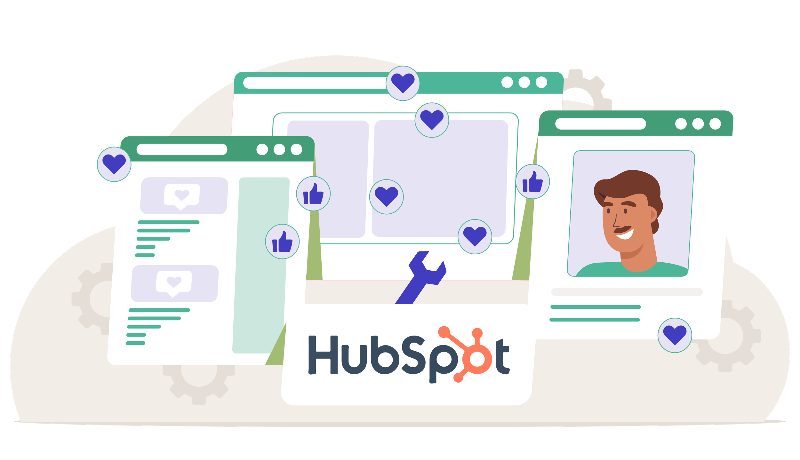 For reasons listed above and many others, influencer marketing seems yet to reach its apotheosis. In its breakdown of major influencer sectors, Forbes lists video games, beauty, travel, fitness, pets, entertainment, fashion, home, and food—all leaning heavily toward the B2C partnerships of over B2B collaborations.
Industry leaders have advocated for the potential of influencers to help B2B firms, like marketing executive Ryan Stern, who argues that "for B2B tech companies, influencers can also create journalistic, educational content, drawing on the opinions of in-house experts, like [YouTube influencer Marques] Brownlee's interviews with tech luminaries." Many of the same principles that apply to successful B2B content—telling a good story, giving your audience a peek into the sophisticated or unusual, and imparting information in accessible and enthusiastic terms—can work well with influencers, too.
More recently, influencers have driven significant growth in the markets invigorated by the pandemic, especially in athletic wear, skin care, hobbies, home cooking, and parenting. And influencers, often projecting humanness and authenticity better than advertising copywriters, have become a dependable marketing avenue in a year filled with unignorable struggles and crises.
Influencers may not be the most urgent investment for the nature or maturity of your business. But, if you look to attract more social media followers and have the will and some wiggle room in your marketing budget, connecting with people by using others may make sense, where some taste, personality, and even authenticity are likely enough to shine through.